Provided are contact details for Poole Driving Test Centre, test route tips, test booking information and help passing the driving test in Dorset.
TEST CENTRE CONTACT DETAILS
Practical Driving Test Centre Address
4 – 20 Harwell Road
Nuffield Industrial Estate
Poole
Dorset
BH17 0SA
Test Centre Details:  Male and female toilets available. Test candidate car parking facilities available.
Test Centre Provides Tests For: Motorcycle Module 1, Motorcycle module 2, Lorries, large vehicles and buses, Taxi
THE DRIVING TEST IN Poole
Test centre routes are designed by the examiners who conduct practical tests at their local test centre. The routes are designed in such a way so to involve as many diverse roads and traffic systems as possible, often including very challenging parts.
Gaining knowledge of the test routes provides valuable insight into the type of roads that will be taken during your test. Driving test routes may be available to view or a downloadable app for your mobile device in your area, including Poole Driving Test Centre.
BOOKING A DRIVING TEST AT Poole DRIVING TEST CENTRE
Most driving test centres conduct tests on a weekly basis from Monday to Friday. Exceptionally busy test centres may also offer Saturday tests though the booking fee for weekend tests is slightly higher. See below for details on how to book a driving test in Poole.
Book a driving test by phone
Practical driving tests can be booked over the telephone via an automated service. To book a test at Poole Driving Test Centre, see the book a driving test section for booking contact telephone numbers. Although this is an automated service, a Driver and Vehicle Standards Agency (DVSA) assistant can be reached by following the prompts.
Book your driving test online
The majority of test candidates book their driving test over the internet as the available free test slots are made visible to be taken. To make a test booking at Poole Driving Test Centre, see the book a driving test section.
Rescheduling or cancelling the driving test
Driving Tests can be rescheduled or cancelled. Changing your driving test date can be done providing three working days' notice is given. To cancel your test and receive a full refund from DVSA bookings, three working days' notice must also be provided. Saturdays are also classed as a working day.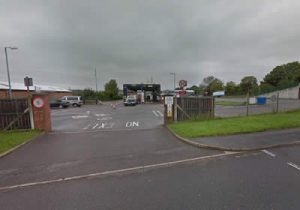 Poole DRIVING TEST CENTRE PASS RATES
Throughout the UK practical driving test centres, pass rates vary. Certain centres, often in very busy areas may have a slightly lower pass rate and in this situation, some test candidates decide to take their test at an alternative test centre. The driving test pass rates section may show driving test pass rate statistics for your practical test centre.
Poole TEST CENTRE TELEPHONE NUMBER
Please note that direct contact with driving test centres cannot be made for test booking, cancelling or rescheduling. this can only be made directly with the DVSA (see above). Practical test centres can be contacted directly (including Poole Driving Test Centre) for reasons such as to inform the test centre manager you may be slightly late, or any issues you have with the test such as if it is still to proceed due to bad weather (see driving tests in bad weather for further information). See the driving test centre contact numbers section for further information.
REVIEWS FOR YOUR DRIVING TEST CENTRE
Tell others about your experience at Poole Driving Test Centre and let us know how your test went, did you pass or fail, how was the test centre, were there toilets or parking facilities? Were the test routes difficult? How were the test examiners? It's quick and simple – no signup necessary and only your nickname will be displayed. To ensure your review meets our guidelines, please read our Terms and Conditions prior to submission.
Average rating:
7 reviews
Jul 27, 2020
The Coronavirus pandemic has affected my test date. More than a month ago, I received an email for canceling a test date. It was okay but still, I have not received any update from the test center. It would be great if your update people like me ASAP
Jun 2, 2020
My daughter failed three tests at Poole yet is a very competent driver (I am former Institute of Advanced Motorists board member). Last examiner, Gary, talked constantly throughout test, joked about his wife's driving then said: 'you'll kick yourself for failing because you're an excellent driver.' He failed her for allegedly not looking in rear view mirror after successful emergency stop. She passed first time at Dorchester.
Jun 16, 2019
Heather is soo mean, I got her twice and failed the test.she talks below people.inhuman!
Sep 11, 2018
Taken on route I don't even think is part of the Poole routes. Have had same examiner twice now and both times she was rude and patronising and made me feel uncomfortable which I believe is what knocked my confidence the most on my test. Not sure why she is working there if she hates her job so much or has pleasure in other misery.
Aug 4, 2018
Would give zero stars if possible. Learner driver hit my parked car while on driving test and examiner denied the incident. Awful centre.