Provided are contact details for Walton Driving Test Centre, test route tips, test booking information and help passing the driving test in Wetherby.
TEST CENTRE CONTACT DETAILS
Practical Driving Test Centre Address
Wighill Lane
Walton
Wetherby
West Yorkshire
LS23 7DU
Test Centre Details:  Ramp access to Walton LGV Driving Test Centre for wheelchair users. Male, female and disabled toilets available. No car parking facilities available.
Test Centre Provides Tests For: Motorcycle Module 1, Lorries, large vehicles and buses, Car and trailers
THE DRIVING TEST IN Walton
Knowing each and every test route isn't essential, though gaining an understanding of the particularly difficult areas of the test routes often proves beneficial.
Examiners who conduct the tests develop the test routes for their test centres with the intention of taking the test candidate through as many varied road types and traffic systems as possible, within the time given for the test. This is to ensure test candidates can deal with all situations and often involves difficult areas.
BOOKING A DRIVING TEST AT Walton DRIVING TEST CENTRE
Tests can be booked either by telephone or online and scheduled to take place throughout the week. Certain test centres may operate on a part-time basis only.
Book a driving test by phone
Driving tests can be booked by telephone where an automated service will take you through the process. The book a driving test section details the process and telephone numbers needed to book a test at Walton LGV Driving Test Centre. If you require a person to speak to, a Driver and Vehicle Standards Agency (DVSA) assistant can be reached by following the prompts.
Book your driving test online
The majority of test candidates book their driving test over the internet as the available free test slots are made visible to be taken. To make a test booking at Walton LGV Driving Test Centre, see the book a driving test section.
Rescheduling or cancelling the driving test
Driving Tests can be rescheduled or cancelled. Changing your driving test date can be done providing three working days' notice is given. To cancel your test and receive a full refund from DVSA bookings, three working days' notice must also be provided. Saturdays are also classed as a working day.
Walton DRIVING TEST CENTRE PASS RATES
Pass rates from each driving test centre vary, often due to location. As a UK resident, you can book and take your driving test at any practical test centre within the UK, allowing you to choose the location you feel more confident with. The driving test pass rates section may show driving test pass rate statistics for your practical test centre.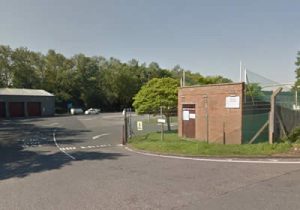 Walton TEST CENTRE TELEPHONE NUMBER
For driving test booking and test amendments such as rescheduling or cancelling, please only contact the DVSA as above. Test centre staff may be contacted directly if you have a question that directly relates to your test – examples may include an issue with your test vehicle (see cars for the driving test), or if a test is still going ahead due to bad weather (see driving tests in bad weather for further information). Your test centre contact telephone details (including Walton Driving Test Centre) may be located driving test centre contact numbers section.
REVIEWS FOR YOUR DRIVING TEST CENTRE
Help others by telling them your experience of your driving test and write a review of Walton Driving Test Centre. Let us know if you passed or failed your driving test. What was the test centre like, did it had adequate facilities? What were the test routes like and how was your examiner? It's quick and simple – no signup necessary and only your nickname will be displayed. To ensure your review meets our guidelines, please read our Terms and Conditions prior to submission.
Average rating:
3 reviews
Oct 20, 2021
Assessor made unecessary comments at the end of my test
Jul 27, 2021
DIDNT SHOW UP i turned up on time with ky instructed , they were 20 minutes late , and then the instructor of the test before very rudelytold me they were closing early and I had to reschedule - no email or text letting me know . SHOCKING CUSTOMER SERVICE
Oct 22, 2020
Had my driving test today and was greeted by the examiner who was arrogant and had a chip on his shoulder. He made me feel uncomfortable and anxious. After 10 minutes driving he asked me if I'm ok now , I said yes why . His reply was -you are trying to drive too on point. I thought that was a stupid comment so I did not reply. After a further 10 minutes driving I was asked to turn right at the crossroads. I turned right and immediately looked in my mirror for tail swing , I looked forward and after a few seconds I looked again for tail swing . The examiner guy said in a sarcastic voice , if your looking after me then your too late. I said that it was my second look to which he replied don't worry it's only a driver fault . After a further 15 minutes driving we ended up back at the test station . The examiner told me to get my instructor to listen to what he had to say. My instructor came over and the examiner began to speak. The examiner said I was nervous and I was using my handbrake to much at junctions and give ways . He even compared me driving an 18 tonne wagon to driving a car asking what would I of done in a car at a junction. I would check both ways then go he said . I told him I'm in an 18 tonne wagon and not a car so it's completely different. I told him I need to make sure the road I'm coming onto is clear and also before pulling out I need to make sure I can make it upto road speed without causing drivers behind me to slow down . He shook his head in an arrogant way . I asked him why I have failed and after a few minutes of probably trying to think of something he said I had met traffic. I asked him to explain and he is completely wrong I did not meet traffic I was already in motion when a car In front of me came towards me but stopped to give way. The examiner openly admitted to me and my instructor that he wasn't even watching me when I was moving off . Instead he was watching in front down the road . I would like the DVSA to explain to me why when I'm doing an important move off from side of road that an examiner thinks he shouldn't be even watching what I am doing and making correct mirror checks before moving off.i feel like he was going to fail me regardless. I feel like I wasn't given a fair chance . Absolutely disgusting examiner.