Provided are contact details for Wanstead Driving Test Centre, test route tips, test booking information and help passing the driving test in London.
TEST CENTRE CONTACT DETAILS
Practical Driving Test Centre Address
2 Devon House
Hermon Hill
Wanstead
Greater London
E11 2AW
Test Centre Details:  No test candidate car parking facilities available. Tests typically start from Hermon Hill. No toilets available.
Test Centre Provides Tests For: Car
THE DRIVING TEST IN Wanstead
The driving test from Wanstead Driving Test Centre will include many different road types. Situated close to the test centre is the A406 North Circular road. This road is likely to be a feature of the driving test. Busy roads and dual carriageway sections often feature as part of the test routes.
Residential roads although being quieter are often used for test manoeuvres and also used by the examiner to test your ability for meeting oncoming traffic. These road types are often narrow and need good forward planning. The test will include high usage of traffic systems such as roundabouts of various types, junctions and crossroads.
These will vary from unmarked, quiet residential types to busy multi lane types. As Wanstead Driving Test Centre does not have customer car parking facilities, and therefor bay parking facilities, the bay parking manoeuvre will not be requested. Expect to have one manoeuvre requested along with the emergency stop procedure having a 1-in-3 possibility.
Approximately 10 minutes of the driving test will be set aside for independent driving. Knowing each and every test route isn't essential, though gaining an understanding of the particularly difficult areas of the test routes often proves beneficial. Examiners who conduct the tests develop the test routes for their test centres with the intention of taking the test candidate through as many varied road types and traffic systems as possible, within the time given.
This is to ensure test candidates can deal with all situations and often involves difficult areas. Driving test routes may be available to view or a downloadable app for your mobile device in your area, including Wanstead Driving Test Centre.
BOOKING A DRIVING TEST AT Wanstead DRIVING TEST CENTRE
Roads / test routes often get busy in Wanstead and so it may benefit learner drivers to book their test so that it takes place over the quieter periods of the day. Whilst making your test booking, information from your theory test pass certificate and provisional driving licence is required. You will be given a set of test dates and times that are available to take whilst booking.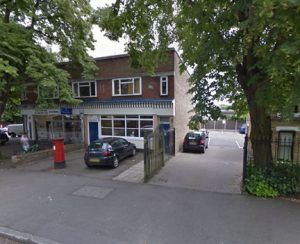 Book a driving test by phone
Driving tests can be booked by telephone where an automated service will take you through the process. The book a driving test section details the process and telephone numbers needed to book a test at Wanstead Driving Test Centre. If you require a person to speak to, a Driver and Vehicle Standards Agency (DVSA) assistant can be reached by following the prompts.
Book your driving test online
The majority of test candidates book their driving test over the internet as the available free test slots are made visible to be taken. To make a test booking at Wanstead Driving Test Centre, see the book a driving test section.
Rescheduling or cancelling the driving test
Driving Tests can be rescheduled or cancelled. Changing your driving test date can be done providing three working days' notice is given. To cancel your test and receive a full refund from DVSA bookings, three working days' notice must also be provided. Saturdays are also classed as a working day.
Wanstead DRIVING TEST CENTRE PASS RATES
Pass rates from each driving test centre vary, often due to location. As a UK resident, you can book and take your driving test at any practical test centre within the UK, allowing you to choose the location you feel more confident with. The driving test pass rates section may show driving test pass rate statistics for your practical test centre.
Wanstead TEST CENTRE TELEPHONE NUMBER
For driving test booking and test amendments such as rescheduling or cancelling, please only contact the DVSA as above. Test centre staff may be contacted directly if you have a question that directly relates to your test – examples may include an issue with your test vehicle (see cars for the driving test), or if a test is still going ahead due to bad weather (see driving tests in bad weather for further information). Your test centre contact telephone details (including Wanstead Driving Test Centre) may be located driving test centre contact numbers section.
REVIEWS FOR YOUR DRIVING TEST CENTRE
Help others by telling them your experience of your driving test and write a review of Wanstead Driving Test Centre. Let us know if you passed or failed your driving test. What was the test centre like, did it had adequate facilities? What were the test routes like and how was your examiner? It's quick and simple – no signup necessary and only your nickname will be displayed. To ensure your review meets our guidelines, please read our Terms and Conditions prior to submission.
Average rating:
20 reviews
Sep 18, 2020
Jeff was absolutely brilliant really helped to put my nerves at ease and my driving test was an enjoyable one. I passed too! 🙂
May 16, 2019
Passed my test on second attempt with an examiner called Lee. He was very calm and professional, giving clear instructions without any emotion. It was a sunny day and he had sunglasses on. Passed with no faults!
Dec 27, 2018
Passed the exam at first attempt. Examiner was named Jeff. Nice, easy going guy. Talked with me a bit during the test to help me relax. Jeff was not talking or commenting on my driving, which helped me to forget about the stress. I was afraid I will fail because I knew I made some mistakes but they all turned out to be minor. I had to do two roundabouts (Waterworks and Charlie Brown), park on the right side of the road, do the emergency stop, change lanes on the dual carriageway, stop and move off a few times. The test centre itself is nothing to write home about, it lacks toilet facilities and there is no car park. You need to park your car on the street. I definitely didn't get the impression that the examiner was "out to get me". It's a difficult area and you need to put in the time to practice there (I clocked 50 hours of practice before attempting the test). Just focus on the driving and be philosophical about passing / not passing.
Dec 11, 2018
Disappointing experience at Wanstead. All previous instructors professional and the test a real chance to learn. Interrogated for ten minutes about my licence photo not looking like me by Vita. Showed more photo ID then both me and my instructor interrogated. How many lessons had I had, where do I live. Confidence and integrity challenged for no reason than showing a valid licence where I had a different hairstyle and that was 5 years old. Shaking, agitated and nervous before test start. Negative tone continues. Tell Vita I'm nervous. She yells and is sarcastic aggressive if you ask her to repeat any instructions. She is in denial about the clarity of her spoken English and takes it out on students.

It's difficult to understand what she says as she has a thick accent. She has no professional standards and will actively make you more nervous given the chance. Her instructions about manoeuvres are contradictory and unclear but don't ask her to clarify as that really makes her mad shout and become more intimidating! You get one chance to understand what she said and that is it. Have made a formal complaint to DVSA and advise others to do so. Interrogation and challenge to my integrity should not be the test experience and is not normal. Will not go to Wanstead again as don't want Vita until she learns how to stay calm, even tempered and truly understand what professional standards means.
Sep 13, 2018
I had two tests, both times with Vita. Failed first time but passed second. When I failed the first one I reacted angrily as I thought I had done well, especially as having recently aced the theory test. But with hindsight and much more driving experience I understand that Vita was just trying to keep me and the roads safe. Wanstead is a notoriously tough area to take your test in, the North Circular roundabouts at Charlie Brown's and Snaresbrook are some of the toughest in the country and the drivers there are really aggressive. You should take this into account if you are not confident. I made mistakes on my second test but Vita still passed me after I was able to explain that I understood the mistakes and could learn from them. I think they are very fair and professional at Wanstead, and if you adopt an adversarial attitude then of course you are going to fail. Its just a test, calm down and don't take it personally.