Provided are contact details for Ashford Driving Test Centre, test route tips, test booking information and help passing the driving test in Ashford Driving Test Centre in Middlesex.
TEST CENTRE CONTACT DETAILS
Practical Driving Test Centre Address
18/19 Fir Tree Place
Church Road
Ashford
Middlesex
TW15 2PH
Test Centre Details:  The Driving Test Centre is located on the first floor. Access by stairs only although special arrangements will be made for candidates with mobility impairment. No parking facilities are available at Ashford Driving Test Centre Middlesex. Please park as close to the test centre as legally permitted. Male and female toilets available for DVSA candidates.
Test Centre Provides Tests For: Car
THE DRIVING TEST IN Ashford
Ashford Driving Test Centre in Middlesex is situated around high speed primary 'A' roads such as the A30 and A308 and are likely to be a feature of the driving test. A possibility is also rural roads that result in common test failures due to their speed and lane size. Very busy town driving is to include roundabouts, junctions and roundabouts and tricky one-way-systems. Quiet roads round housing estates are also common. Being careful of oncoming vehicles in this situation is a must.
Gaining an understanding of the driving test routes that are taken from Ashford Driving Test Centre in Middlesex will help you understand they typical road types you are likely to take during the driving test. If your driving test centre is located in a busy area, it may be of benefit to book your driving test in between the times of 10am and 4pm.
By doing this you will miss out on rush hour traffic that can be problematic for some learner drivers. Alternatively, some driving test centres offer test bookings on Saturdays. Driving test fees at the weekend are increased.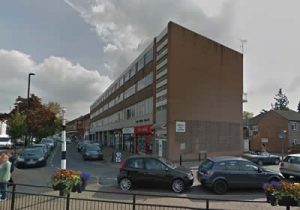 BOOKING A DRIVING TEST AT Ashford DRIVING TEST CENTRE
Driving tests cannot be booked through the test centres directly. To book a driving test, there are two options; by phone or online.
Book a driving test by phone
To book a practical driving test at the Ashford driving test centres by phone, the learning to drive section of the web site provides DVSA telephone numbers to book the test. This telephone number directs you to an automated test booking line, although if you browse the option you can talk to a assistant.
Book your driving test online
To book your driving test online for Ashford Driving Test Centre, see the learning to drive section for all DVSA contact information.
Rescheduling or cancelling the driving test
3 working days notice is required to cancel the driving test at Ashford if you require a full refund. The same conditions apply if you wish to reschedule. Cancellations and rescheduling can be done via the contact details above.
Ashford DRIVING TEST CENTRE PASS RATES
Ashford Driving Test Centre (Middlesex)The Driving test pass rates section contains all pass rates for all UK driving test centres including Ashford test centre.
Ashford TEST CENTRE TELEPHONE NUMBER
Ashford test centre telephone number may be located via the driving test centre contact numbers section. Practical tests cannot be booked via these numbers and should only be used to contact the test centre manager for any concerns or issues you may have regarding your test.
PRACTICAL DRIVING TEST CENTRE REVIEWS
Write a review of Ashford Driving Test Centre. Rate this test centre based on your experience of using them. Tell people how your test went and what your examiner was like. It's quick and simple – no signup necessary and only your nickname will be displayed. To ensure your review meets our guidelines, please read our Terms and Conditions prior to submission.
Average rating:
35 reviews
Mar 6, 2020
Failed fourth time...... first before I cancelled indicator examiner intervened - then for going few inches over give away line - third for waiting for green right turn arrow on traffic signals (the signal were not working and I was not aware of it) and then for slowing down on a roundabout (which I was always asked to do so).... feel bad as all are not serious or dangerous but no concerns were given - as all new learners I was scared, anxious, tensed, and new learner drivers are not given an inch of consideration - they cannot remember how they started when they were young - I guess all examiners were super excellent so they do not dive a dime about new learners
Apr 11, 2019
My instructor told me to go to Ashford because most of the examiners are fair. Mine was Tim and he was really kind and passed me first time.
Mar 28, 2019
Failed twice at Isleworth. The examiners were nasty so adviced to go to Ashford by instructer. Very happy that I got Tim. he is very nice and fare.
Feb 21, 2019
If you have Tim he will humiliate you even before the test begins- he will ask why or how you failed your previous one- then shout at you for not doing something right on the test- when in reality we are all human so can easily talk like a human being not something else. Even if you cry in front of him after the test he doesn't care- when in reality examiners need to understand feelings are involved and many take it to heart failing. They need to get their head out their ass and treat people nicely no matter that they are 'examiners'. Really disgusting behaviour and they purposely want to fail you. In the end they will be fake nice when your examiner is around- "oh we want you to pass we really do
Nov 30, 2018
Soooo nervous before the test but my examiner Tim got me laughing on walk to car and was really kind when I went wrong TWICE!. 3rd tset passed this time.