Provided are contact details for Bishops Stortford Driving Test Centre, test route tips, test booking information and help passing the driving test in Bishops Stortford.
TEST CENTRE CONTACT DETAILS
Practical Driving Test Centre Address
South Road
Bishops Stortford
Hertfordshire
CM23 3JQ
Test Centre Details:  Ramped access to Bishop Stortford Driving Test Centre for wheelchair test candidates. Male and female toilets available. Car parking facilities available.
Test Centre Provides Tests For: Car, Taxi
THE DRIVING TEST IN Bishops Stortford
Car park available at test centre. Please use the parking bays marked for test candidates. Practising of the bay parking manoeuvre is not permitted at this test centre due to staggered test times in operation and parking space constraints.
Bishop Stortford Driving Test Centre is situated around busy town driving conditions. Narrow residential areas are likely to be taken on the driving test. These roads represent a hazard due to being narrow with oncoming vehicles. High speed primary route 'A' roads such as the A1060, A1184 and A1250 are likely to feature on the test.
A good understanding of approaching vehicle speed is necessary before joining such roads. Busy roundabouts, crossroads and junctions will be part of the test. Rural high speed roads also being likely (see country road driving).
To find out more information for the type of roads you will be taking from Bishops Stortford Driving Test Centre, visit our driving test routes section to gain an understanding on the various road types and traffic systems you will encounter.
BOOKING A DRIVING TEST AT
Bishops Stortford

 DRIVING TEST CENTRE

If your driving test centre is located in a busy area, it may be of benefit to book your driving test in between the times of 10am and 4pm. This way you will miss out on rush hour traffic that can be problematic for learner drivers. Alternatively, some driving test centres offer test bookings on Saturdays. Driving test fees at the weekend are increased. Driving tests cannot be booked through the test centres directly. To book a driving test, there are 2 options; by phone or online.

Book a driving test by phone
To book a practical driving test at the Bishop Stortford driving test centres by phone, visit the book a driving test section for DVSA telephone booking numbers. The DVSA, (previously known as the DSA) telephone number is an automated test booking line. A DVSA assistant can offer help via the options given.

Book your driving test online
To book your driving test online for Bishop Stortford Driving Test Centre, the book a driving test section contains all DVSA contact information and online booking details.

Rescheduling or cancelling driving test
To gain a full refund for the driving test at Bishop Stortford, cancellations must be made at least three working in advance of the test date. The same conditions apply for rescheduling if you wish to change the date. The above contact details can be used for these methods.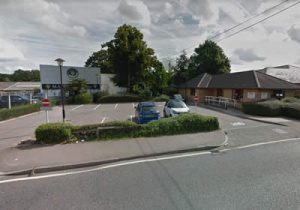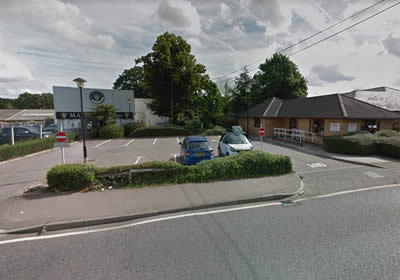 Bishops Stortford

 DRIVING TEST CENTRE PASS RATES

The driving test pass rates section contains many of the test pass rates for many of the UK practical driving test centres, possibly including Bishops Stortford Driving Test Centre.
Bishops Stortford

 TEST CENTRE TELEPHONE NUMBER

Bishops Stortford Driving Test Centre telephone number may be either located on this page or via the driving test centre contact numbers section. Practical tests cannot be booked via these numbers and should only be used to contact the test centre manager for any concerns or issues you may have regarding your test.
PRACTICAL DRIVING TEST CENTRE REVIEWS
Write a review of Bishops Stortford Driving Test Centre. Rate this test centre based on your experience of using them. Tell people how your test went, whether you passed or failed the test and what your examiner was like. It's quick and simple – no signup necessary and only your nickname will be displayed. To ensure your review meets our guidelines, please read our Terms and Conditions prior to submission.
Average rating:
55 reviews
Feb 3, 2021
Passed on my 6th try. 2 things I gathered from this, DO NOT TAKE DRIVING LESSONS FROM BENSONS and this test center will not help with nerves
Oct 20, 2020
Lots of rude reviews about Jo, found her nice and very polite on my test and genuinely friendly to help with any nerves.
Oct 19, 2020
Would like to thank the examiner Steve. Very friendly and chatty, he had helped me calm my nerves throughout the drive.
Oct 5, 2020
I was quite suprised about the reviews here in Bishop Stortford especially with that examiner "Jo". Thought I was the only one who noticed the rudeness in her or maybe I felt bitter because I didn't pass that day. I just had my first test last week in this test centre. I was really nervous because it was my first time to do the test. When we got there, I had this bad feeling about that place on that day. 2 students who were about to take their test before me failed. Well, the first one didn't have his test because the examiner refused to do it because apparently his car was "dirty". I didn't see his car inside but the outside was fine. Given that they have the right to refuse because of the covid, but the guy examiner was shouting at the male student. They were arguing and all. But this examiner wasn't that professional enough to lower his voice and explain why he needs to cancel the test for the student to understand more. The second one, poor girl, she failed her test because she came back after 10mins. Infairness to her examiner who was an old man, he looks like a bit approachable and smiled at me when he saw me waiting outside. Then while we were waiting outside, there was this old long hair guy again who was a bit weird asking me if I got an email from dvsa? I thought my test was cancelled but he looked a bit confused and told him I was there for my test on this certain hour. He said ok and he will ask someone to go outside to do the test. Then, I saw this woman with short hair.. the moment I saw her, I said to myself I'll definitely gonna fail! She seemed cold and off. Then she asked to questions and do things before the test like signing a paper and holding my id for her to look but because of my nervousness which I was vocal to her, she snapped and told me like "look at your paper!" With a disgusting tone in her voice. I was holding the paper upside down so she cannot read properly. When you're too anxious, you cannot think straight so I did that stupid thing which she made me feel worse when she told me off. Then my test started, it was fine, she asked me for the first 5mins to pull over, go to roundabout and junction probably checking if I will do serious mistake. But I didn't. Then we drove off, she gave instructions in a rude tone which made me feel so uncomfortable. I tried to have a bit of chat with her to ease the tension but I could tell she wasn't interested at all. So I gave up and continue to drive with me being more anxious and stressed. Then I made a serious fault which I never did before. Like it's not even that complicated but I did! I cannot just believed it! I knew from there I failed but the way she took back the sat nav like "finally! We can go back early!" That made me feel worse! I continued to drive back to the test centre knowing I failed and the feeling was awful. When we got there, she said I didn't pass and reason why, I told her I know I failed but I asked her like because I thought I could use the left lane, blah blah, and she said "I am not your instructor so I cannot give you an advice. Talk to your instructor. Goodluck." Then went out of the car. I was quite shocked of how she treated me before and after the test. Like I cannot believe someone is like that. I get it like they will not be as friendly as we think but a bit of empathy will do great for us who are struggling to get our driving license. I'm not blaming her for failing my test because I was the one who's driving, not her. The stress, anxiety and nervousness are too much for us to handle and we don't need anything bad to add in to those things. I think the dvsa have to do some proper training to the examiners about how to deal with people under stress and possibly with mental health problems. Like me for instance, I have depression, anxiety and ptsd. The way she treated me was rude and made me feel stupid. I'm struggling to build my confidence back but with what happened, it lowered my self esteem more. Goodluck to you Jo. I don't know you but I hope you realise what you're doing to students like us.
May 20, 2020
If you are thinking about taking a test in this god awful place and happen to suffer with anxiety or just tend to get nervous DO NOT TAKE A TEST HERE!!

I have had 3 unsuccessful attempts at bishops Stortford , the thought of going back there makes me feel physically sick.

My first test I was extremely unlucky and was landed with Jo. She has an awful reputation that certainly exceeded my expectations. Even my driving instructor looked at me when she came in the room with a nervous face.
I got in the car and was very nervous given it was my first test - the first sentence she spoke to me she snapped and made me feel stupid, this was within the first 5 minutes.
Every time she spoke with me to give me an instruction she was rude and spoke down to me as if I was something she had found on the bottom of her shoe.
At one point nearing the end of the test she asked me 'what would you normally be doing today?' I replied with 'I would be at work , I took a day of annual leave' I was met with a rude and blunt reply of ' what - you took a whole day off to do a test?'
The whole time I was in the car i felt nervous and anxious and on edge with this horrible woman - this then left me with a fear of the place.

The second test was with Paul - he was much much politer than Jo (although I think Piers Morgan is politer than Jo).

The third attempt was a lady called Lorraine I believe from Brentwood. Again she was much politer than Jo . She spoke down to me and was also not very friendly. She made me feel on edge the whole test.

Whilst I understand these people are here to do a job - there is no need to be so rude and just plain nasty to people!! They do not know what that person doing the test is going through! They do not know how being spoken to in this manner will effect that individual!

I have moved my test to Loughton centre as I cannot go near the place - the thought of potentially having to spend 45 minutes with such a vile woman is enough to have me in tears.

I hope that power trip being so horrible gives her is worth something!

I feel so sorry for any person that has to spend any time in her company.