Provided are contact details for Brecon Driving Test Centre, test route tips, test booking information and help passing the driving test in Brecon.
TEST CENTRE CONTACT DETAILS
Practical Driving Test Centre Address
Camden Road
Brecon
Powys
LD3 7RY 
Test Centre Details:  Arrangements will be made at this test centre if you have a disability. Four parking bays for driving test candidates to park in. Male and female toilets are available.
Test Centre Provides Tests For: Car
THE DRIVING TEST IN Brecon
Brecon Driving Test Centre is situated around rural roads where bends may be difficult to navigate due to oncoming vehicles (see country road driving). Small village roads may have narrow and difficult areas which is a common area to fail driving test.
Primary route 'A' roads are also present such as the A40 and A470 where a good judgement of oncoming traffic speed is essential before joining such roads. To find out more information for the type of roads you will be taking from Brecon Driving Test Centre, visit our driving test routes section to gain an understanding on the various road types and traffic systems you will encounter.
BOOKING A DRIVING TEST AT
Brecon

 DRIVING TEST CENTRE

If your driving test centre is located in a busy area, it may be of benefit to book your driving test in between the times of 10am and 4pm. This way you will miss out on rush hour traffic that can be problematic for learner drivers. Alternatively, some driving test centres offer test bookings on Saturdays. Driving test fees at the weekend are increased. The practical driving test must be booked via the DVSA (Driver and Vehicle Standards Agency) only and not through the test centres.

Book a driving test by phone
To book a practical driving test at the Brecon driving test centres by phone, visit the book a driving test section which contains DVSA telephone booking numbers. The DVSA telephone number is an automated test booking line. A DVSA assistant can offer help via the options given.

Book your driving test online
To book your driving test online for Brecon Driving Test Centre, see the book a driving test section for all DVSA contact information and online test booking details.

Rescheduling or cancelling driving test
To gain a full refund for the driving test at Brecon, cancellations must be made at least 3 working in advance of the test date. The same conditions apply for rescheduling if you wish to change the date. The above contact details can be used for these methods.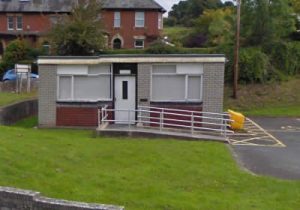 Brecon

 DRIVING TEST CENTRE PASS RATES

Driving test pass rates vary considerably depending on which test centre your practical is taken at. Browse the driving test pass rates section for information on your UK DVSA test centre pass rates.
Brecon

 TEST CENTRE TELEPHONE NUMBER

Brecon Driving Test Centre telephone number may be either located on this page or via the driving test centre contact numbers section. Practical tests cannot be booked via these numbers and should only be used to contact the test centre manager for any concerns or issues you may have regarding your test.
PRACTICAL DRIVING TEST CENTRE REVIEWS
In order to help others that are taking their driving test, or to simply tell us whether you passed or failed your driving test, write a review of Brecon Driving Test Centre. Rate this driving test centre based on your experience using them, what was your examiner like and how difficult were the test routes? It's quick and simple – no signup necessary and only your nickname will be displayed. To ensure your review meets our guidelines, please read our Terms and Conditions prior to submission.
Average rating:
3 reviews
Nov 4, 2021
Had a test last week. Examiner stride over to our car and refused to use the car citing COVID and not clean enough. There was no rubbish in the car and everything had been wiped with anti bac. It's an old car but has recent MOT and no lights on. He point blank refused to use the car and was pretty abrupt and self righteous. Daughter was devastated. Lost the £62 and another 4 month wait because of the backlog. A real jobsworth. Govt website sites the car must be clear or rubbish and wiped with anti bac. Complained but they said it was the examiners choice.
Nov 11, 2020
Done my driving test in September. Due to covid a examiner from newport covered. I had 7 minors and he failed me for not looking behind when pulling off (i done this 3 times, i forgot to look once. The other twice i done everything correct.
He made me feel anxious and nervous the whole time and did not talk or try to make the atmosphere better.
Sep 10, 2020
I took my driving test yesterday. Being from merthyr and merthyr test center wasnt open i had to choose an alturnative. Brecon was my first choice due it it being a loving and calming area. I suffer with really bad anxiety and before my test i dont the exaxt route the examinor took me on and i done it with no problems at all. I started my test an i felt very uncomfortable with the examinor as it he made me feel like he just didnt want to be there at all. I was 5 mins into my test and o stalled the car, i made it safe and carried on driving of course i hade a minor for it that was expected. I carried on and come to a roundabout there was hardly any cars on the roundabout and the satnav just said TAKE THE 3RD EXITlittrally as i was coming to the roundabout. I did not know if the 3rd exit was the last exit on the roundabout so i did not indercate to turn right. I stayed in the left lane unil i come to the 3rd exit where i indicated to turn off and the instructor told me not to and to carry on untill the last exit to where he was taking me back to the test center as i apparent had a major. I got back to the test center and he told me i had failed me test as it was a very dangerous situation. After waiting 6 months for my test as because of covid and 3 of my tests being canceled i was very disapoined with the examinor. I made a mistake but i corrected it, it should have been a minor and to compleate the really bad day the examinor pulled out the dash cam so me have no evidence that i did not deserve to faile! I would avoid this test center where at all possible. Extreamly disapointed as im a confident driver, prior to this iv driven to bristol, swansea and alot of other big citys with no problems at all! I have 3 children two of which are under 3 and im a full time student so i really needed to pass this test where as if i was in merthyr i know for a fact i would jave passed with flyinh colours!