There are three driving test centres in Bristol. Brislington, Kingswood and Southmead. The Bristol Driving Test Centres will feature many complex and difficult urban roads.
One-way-systems, busy junctions, crossroads and multi-lane roundabouts will feature heavily from all of the Bristol Driving Test Centres. Residential roads, although being quiet, have narrow lane constraints and represent a hazard due to oncoming traffic.
High speed primary 'A' roads such as the A4175, A4018 and A4 are highly likely to feature. Roads such as these need a good understanding of approaching traffic speed before joining. All 4 driving test manoeuvres need to be thoroughly learnt. One of these will be requested by the driving examiner.
Each practical driving test features a 1 in 3 chance of the emergency stop procedure being requested and all driving tests will feature around 10 minutes of independent driving. The driving test centres in Bristol are detailed below.
Bristol (Brislington) Driving Test Centre
Practical Driving Test Centre Address
Government Buildings
Flowers Hill
Bath Road
Brislington 
Bristol
City of Bristol


BS4 5JX

Test Centre Details:  

Male and female toilets are available. No car park is available at the test centre

Test Centre Provides Tests For: Car, Taxi
BRISTOL (Avonmouth) DRIVING TEST CENTRE
Practical Driving Test Centre Address
Cabot Park
Merebank Road
Avonmouth
BS11 8AQ
Test Centre Details:  Test candidate car parking facilities available.
Test Centre Provides Tests For: Car
BRISTOL (Kingswood) DRIVING TEST CENTRE
Practical Driving Test Centre Address
The Siston Centre
Station Road
Kingswood 
Bristol
Gloucestershire


BS15 4GQ

Test Centre Details:  Male and female toilets are available. A

 car park is available at the test centre

Test Centre Provides Tests For: Car, Taxi, 

Motorcycle Module 1, Motorcycle Module 2, Lorries, large vehicles and buses, Car and trailers, Approved driving instructor – part two, Approved driving instructor – part three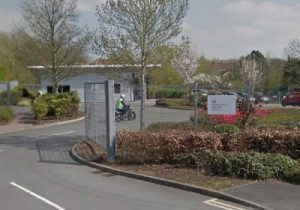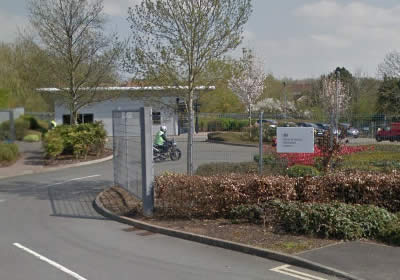 Bristol DRIVING TEST CENTRE test routes
To find out more information for the type of roads you will be taking from your particular Bristol Driving Test Centre, visit our driving test routes section to gain an understanding on the various road types and traffic systems you will encounter.
BOOKING A DRIVING TEST AT Bristol DRIVING TEST CENTRE
Driving test centres, especially those located in busy city areas often suffer from traffic congestion at particular times of the day. this 'rush hour' traffic often impedes learners during their driving test. Whilst booking your practical test, try to choose a time that avoids rush hour traffic as this should enable smoother progress during your test. There are two ways to book your practical test; by telephone and online.
Book a driving test by phone
The book a driving test section contains the DVSA telephone numbers for booking a practical driving test at a Bristol driving test centre by phone. This telephone number directs you to an automated test booking line, although if you browse the option you can talk to a assistant.
Book your driving test online
To book your driving test online for any Bristol Driving Test Centre, see the book a driving test section for all DVSA online test booking information.
Rescheduling or cancelling the driving test
3 working days notice is required to cancel the driving test at any UK test centre if you require a full refund. The same conditions apply if you wish to reschedule. Cancellations and rescheduling can be done via the contact details above.
Bristol DRIVING TEST CENTRE PASS RATES
Driving test pass rates vary considerably depending on which test centre your practical is taken at. Browse the driving test pass rates section for information for your Bristol based UK DVSA test centre pass rates.
Bristol TEST CENTRE TELEPHONE NUMBER
The Bristol Driving Test Centre telephone numbers may be either located on this page or via the driving test centre contact numbers section. Practical tests cannot be booked via these numbers and should only be used to contact the test centre manager for any concerns or issues you may have regarding your test.
PRACTICAL DRIVING TEST CENTRE REVIEWS
In order to help others that are taking their driving test, or to simply tell us whether you passed or failed your driving test, write a review of Bristol Driving Test Centre that you took your test at. Rate this driving test centre based on your experience using them, what was your examiner like and how difficult were the test routes? It's quick and simple – no signup necessary and only your nickname will be displayed. To ensure your review meets our guidelines, please read our Terms and Conditions prior to submission.
Average rating:
4 reviews
Jun 11, 2019
Failed me 4 times now the place is a complete joke and can get fu**ed pathetic people but want to pass others it's not fair
Sep 27, 2018
I had this horrible, horrible examiner today at Southmead! he was having a bad day before even meeting me. I asked him politely to give me hand gestures when giving directions as I am dyslexic. He sat back, sighed deeply and said "fine, I will try". From that point onward I knew it was already going badly. For the entire test, he did once even try to give me the gestures and he talked so quietly I couldn't even hear him saying right or wrong. When I asked him "did you say right ?", he sighed again and wait for a few seconds to confirm. During the end of the test, he was being very lazy, he forgot to give me directions and only tells me the last second before turning.... I don't blame him for failing my test but I do blame him for making the test much worse than it should be. If he hates being an examer...why be one? he is clearly unhappy about the job and has no patience with learners. Very annoyed that that!!
Nov 28, 2017
Did a motorbike test in Kingswood this week, unfortunately I failed. I like to say, what an amazing people there. The examinator was very clear and very nice, but I put myself in danger so unfortunately I failed the test for modul 2. I agree with Naomi regarding traffic lights.... :)))))
Jun 21, 2017
I took two driving tests in kingswood, first time I failed and even though the examiner failed me, I couldn't of asked for a better examiner, such an amazing women! Second time around I had the same examiner (Janet) yet again so professional and so kind and relaxed which resulted me in a pass! Janet was amazing.