Provided are contact details for Burgess Hill Driving Test Centre, test route tips, test booking information and help passing the driving test in Burgess Hill.
TEST CENTRE CONTACT DETAILS
Practical Driving Test Centre Address
Off Charles Avenue, Victoria Industrial Estate
Burgess Hill
West Sussex
RH15 9AG
Test Centre Details:  Parking spaces are available although test centre is locked during out-of-hours operation. Please avoid interfering with test candidates during opening hours in the car park. Toilets available. wheelchair access available.
Test Centre Provides Tests For: Car, Motorcycle Module 1, Motorcycle Module 2, Approved driving instructor part 3
THE DRIVING TEST IN Burgess Hill
Burgess Hill Driving Test Centre is situated on the outskirts of a busy town. Both busy urban roads and rural roads often feature on the test routes. Rural roads are challenging and are likely on the test (see country road driving). These roads may be high speed, narrow and have sharp bends.
Other hazardous conditions are roundabouts, junctions and crossroads. Primary route 'A' roads will feature on the driving test including the A273 and A2300. These high speed roads require a good understanding of approaching traffic speed before joining.
To gain a better understanding of the various road types and traffic systems that you are likely to encounter during your test from Burgess Hill Driving Test Centre, visit our driving test routes section.
BOOKING A DRIVING TEST AT Burgess Hill DRIVING TEST CENTRE
If your driving test centre is located in a busy area, it may be of benefit to book your driving test in between the times of 10am and 4pm. This way you will miss out on rush hour traffic that can be problematic for learner drivers. Alternatively, some driving test centres offer test bookings on Saturdays. Driving test fees at the weekend are increased. Driving tests cannot be booked through the test centres directly. To book a driving test, there are 2 options; by phone or online.
Book a driving test by phone
To book a practical driving test at the Burgess Hill driving test centres by phone, visit the book a driving test section for all telephone booking numbers. The DVSA, previously known as the Driving Standards Agency (DSA) telephone number is an automated test booking line. A DVSA assistant can offer help via the options given.
Book your driving test online
To book your driving test online for Burgess Hill Driving Test Centre, see the book a driving test section for all DVSA contact and practical online test booking information.
Rescheduling or cancelling the driving test
To gain a full refund for the driving test at Burgess Hill, cancellations must be made at least 3 working in advance of the test date. The same conditions apply for rescheduling if you wish to change the date. The above contact details can be used for these methods.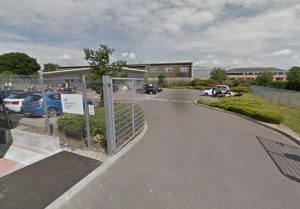 Burgess Hill DRIVING TEST CENTRE PASS RATES
Driving test pass rates vary considerably depending on which test centre your practical is taken at. Browse the driving test pass rates section for information on your UK DVSA test centre pass rates.
Burgess Hill TEST CENTRE TELEPHONE NUMBER
Burgess Hill Driving Test Centre telephone number may be either located on this page or via the driving test centre contact numbers section. Practical tests cannot be booked via these numbers and should only be used to contact the test centre manager for any concerns or issues you may have regarding your test.
PRACTICAL DRIVING TEST CENTRE REVIEWS
In order to help others that are taking their driving test, or to simply tell us whether you passed or failed your driving test, write a review of Burgess Hill Driving Test Centre. Rate this driving test centre based on your experience using them, what was your examiner like and how difficult were the test routes? It's quick and simple – no signup necessary and only your nickname will be displayed. To ensure your review meets our guidelines, please read our Terms and Conditions prior to submission.
Average rating:
34 reviews
Jan 25, 2022
Had my test at this centre yesterday with a lady called Linda. She asked me to unlock the car and open both front doors for her. We didnt understand if she was taking photos but she took her time inspecting the car, while doing that she told me to stand by the driver's door. She told me to go inside and prepare to move off after explained I would follow the sat nav and then have some independent driving time. I had to ask her then to do me a safety question as she was forgetting and rushing me to move away. After getting the answer correctly I moved off following the sat nav directions, first a left turn followed by a right turn into a side road. After this she told me to park on the left behind a car, it was a uphill road. I had a hard time moving off since the car was in an angle behind the other car, it was a hill, and there was a lot of traffic not giving me way. After I finally moved off I gained some speed and put my 2nd gear. At the end of the test she told me I change gears too early and that I am too slow and hesitant. She made me park again on the left and removed the sat nav device telling me I would be following her directions from then, I thought this was weird as the test just started. She directed me into a road with cars parked on both sides, I moved inside to give way to some traffic and after checking mirrors moved away. A fast speed jeep didnt seem to see me in the road and I had to a sudden stop, she grabbed the handbrake and said I wasnt quick enough. In this situation I was confused as I was in the middle of the road and the other car had obstructions too on his side of the road, so if he had anticipated me he would have to have moved inside and let me pass??
She directed me back to the test centre and told me to forward park into the disable yellow bay, asked if I wanted my instructor to hear feedback and I called her.
Very summary she say i change gears to early and didnt stop sudden enough for the other car, decision that I dont agree. Proceeded to say the car was dirty and if we appeared again with the car like that she would refuse me. The car wasnt dirty, it had been cleaned weeks before and because of rain and winter is normal the carpets are a little bit dusty, also a bit of the passenger door had some dry dirt in the part where the door closes, that we tried to clean before, because of rain and muddy roads is hard to not get the car a bit dirty, only if we remove our shoes everytime we enter the car??
We are very annoyed by this unfair treatment, I truly believe since she saw the car had intentions to find something to fail me on.
If you can avoid this place.
Aug 31, 2021
How on EARTH does Sandra still have a job here. I've heard for years that she terrorises students hoping to pass their tests at Burgess Hill with her negative and bitter attitude. She makes you feel completely uncomfortable and heightens your nerves x100. Why would anyone want to be like that? A driving test is such a big part in anyone's life. She must just be a nasty, nasty person. GET RID!!!!!!!!!
Sep 10, 2020
I went to have my driving test on Tuesday 8th September at Burgess hill. I was greeted by Paul who seemed profoundly serious and unwelcoming. He proceeded to do all the checks on my driving instructors' car but when he got to the passenger side, he was taking longer than I expected. He asked me to call over my instructor, which I thought was odd. The examiner then asked when the car was last cleaned (which was done less than a week ago, apparently not recent enough) my instructor had also previously wiped down the whole area where the examiner would have been sitting. He then told me my test was going to be cancelled due to the car not being clean enough! There and then as I was waiting to get in the car. The 'dirt' he was referring to was on the carpet, on the floor from your shoes when you get in the car, there is nothing we could have done about it as it needed a hoover on it according to him, when there were clearly other ways round it (like shaking it out or just taking the removable carpet out the car) and you can't prevent that from happening unless you take your shoes off. We were also both wearing masks and the examiner was also wearing surgical gloves, so I really don't see why it was an issue. If someone is that paranoid about catching the virus then he really should not be working. I should also say that I was not given a refund after HE cancelled the test and I will have to pay another £62 when I can eventually book another one. My instructor and I are extremely angry the way he dealt with the situation and that he wouldn't allow us to even try to clean up the 'dirt'.
Nov 15, 2019
I agreed with asian people that said the examiner doesn't like asian people. I can feel it! I FAILED 3 times!! The first test I had it with (Name removed at request) who was nice lady and judged me fair enough. The second time I had the test with L...a who asked me Could I read the signs??! She was so rude and told me that should get lessons before the test! And the last time I had the test with J..n who wasn't fair enough for judging me! Let me down by asking me to pull away on straight road with car was far away from my car behind! Then asked me to STOP it!! And gave me serious fail!! He told me that car was too close to me and when finished test gave me 12 minor faults on gear, cluth, break and accelerator!!! What? When?? I totally agreed with anyone who said they don't like asian people! If I live close to other centre test, I would not get driving test here! Not fair enough and Inequality!
Sep 18, 2019
Had (Name removed at request) on my first test, found her rather rude and abrupt. At one point I simply asked her what direction I would be going in at the upcoming roundabout, as she hadn't said anything to me, to which she replied "as I said at the start, if I don't say anything then assume you're going straight ahead". Well there really is no need for the sass, especially as things said at the start are easily forgotten by nervous drivers. I was failed because the 30 mph sign was covered by trees so was doing about 35 mph as I was unsure. My instructor and I then did the same route and he agreed that she should have told me the speed limit if the sign is obstructed. Passed second time with Hannah who was absolutely lovely and made me feel very comfortable and at ease during my test.