Provided are contact details for Chichester Driving Test Centre, test route tips, test booking information and help passing the driving test in Chichester.
TEST CENTRE CONTACT DETAILS
Practical Driving Test Centre Address
York House
City Fields Business Park
Tangmere
PO20 2FR
West Sussex

Test Centre Details: Limited parking bays are available for test candidates. Male and female toilets available. There are no wheelchair access facility to this test centre.
Test Centre Provides Tests For: Car, Taxi
Driving tests at Chichester Driving Test Centre are to start on rural roads but will involve busy town driving. Rural roads are challenging due to the potential high speeds and harsh corners. See country road driving for further help. The examiner will expect a high standard of driving for roundabouts of all types, various junction types and crossroads. Various road types from busy towns, rural roads,
'A' roads including the A27 dual carriageway are likely to be taken in the driving test. By browsing the Chichester driving test routes section, you will gain a good understanding on the various road types and traffic systems that the examiner will take you on.
---
BOOKING A DRIVING TEST AT Chichester DRIVING TEST CENTRE
Driving tests cannot be booked through the test centres directly. To book a driving test, there are 2 options; by phone or online.
Book a driving test by phone
To book a practical driving test at the Chichester driving test centres by phone, see the book a driving test section for test booking telephone numbers. The above DVSA (recently changed from the DSA) telephone number is an automated service. The option to speak to a DVSA assistant is available if required.
Book your driving test online
To book your driving test online for Chichester Driving Test Centre, see the book a driving test section for all DVSA contact information and online practical test booking details.
Cancel or reschedule the driving test
A full refund is available if you wish to cancel the driving test in Chichester provided 3 clear working days notice is given. The above conditions must also be met if rescheduling the test. The above contact information can be used for these purposes.
Test centre tips
If your driving test centre is located in a busy area, it may be of benefit to book your driving test in between the times of 10am and 4pm. This way you will miss out on rush hour traffic that can be problematic for learner drivers. Alternatively, some driving test centres offer test bookings on Saturdays. Driving test fees at the weekend are increased.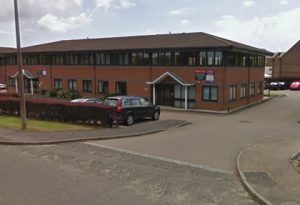 Chichester DRIVING TEST CENTRE PASS RATES
Various statistics including the driving test pass rates for Chichester Driving Test Centre can be found in the pass rates section.
Chichester TEST CENTRE TELEPHONE NUMBER
Though it is possible to call driving test centres directly, if you wish to book or alter a driving test, this must be done via the DVSA (see above). Chichester Driving Test Centre telephone number may be either located on this page or via the driving test centre contact numbers section.
Test centres can be contacted only for an up to date status of tests, such as whether they are still being conducted in bad weather for example. See driving tests in bad weather for further information.
PRACTICAL DRIVING TEST CENTRE REVIEWS
In order to help others that are taking their driving test, or to simply tell us whether you passed or failed your driving test, write a review of Chichester Driving Test Centre. Rate this driving test centre based on your experience using them, what was your examiner like and how difficult were the test routes? It's quick and simple – no signup necessary and only your nickname will be displayed. To ensure your review meets our guidelines, please read our Terms and Conditions prior to submission.
Average rating:
6 reviews
Apr 30, 2018
Fantastic and very friendly examiner Steve B. Thank you
Feb 8, 2018
Sallly who took my daughter out today for her test was unwell and clearly not in a good mood as a result her demeanour made my daughter uncecesarily nervous and my daughter could hardly hear her instructions as she was coughing. This is unacceptable, is she fit for work? I don't think we should have to pay for a retake when we get someone who is clearly not able to do her job properly and with grace due to illness.
Aug 12, 2017
I think Kevin is a very nice examiner. I couldn't comment on the others though.
Jun 14, 2017
I have to disagree with the post about sally. she was fantastic in my test, friendly and helpful and really put me at ease making the whole thing a lot less stressful, If you are silly enough to listen to gossip in a test center waiting room you are always going to hear something you don't like !
Feb 9, 2017
The examiner Sally needs to be looked into, as it would seem her personal life/ attitude gets in the way of her giving a fair test. Whilst sitting in the waiting room over hearing othe instructors comments on her fram of mind before taking someone out for a test it seemed apparent that the out come would be a fail due to her frame of mind at the offset.. it is hard enough for people to take a test without have a examiner in a bad fram of mind to start with. Please let me no this gets looked into as I would hate for more people to fail unnecessarily.