Provided are contact details for Chippenham Driving Test Centre, test route tips, test booking information and help passing the driving test in Chippenham.
TEST CENTRE CONTACT DETAILS
Practical Driving Test Centre Address
Unit 11, Cavalier Court
Bumpers Farm 
Chippenham
Wiltshire
SN14 6LH
Test Centre Details:  A walkway to access Chippenham Driving Test Centre with no steps or access for candidates with mobility impairment. Male and female toilets are available. There are 6 parking spaces available at this centre.
Test Centre Provides Tests For: Car, Approved driving instructor – part two, Approved driving instructor – part three
THE DRIVING TEST IN Chippenham
Situated on the outskirts, Chippenham Driving Test Centre is situated around busy roads but also close to rural roads, both of which will feature during the practical test. It is likely that both busy town roads will include roundabouts of all types including mini roundabouts, crossroads and junctions of various types will be assessed during the driving test.
Rural roads also being likely. See the country road driving tutorial for help on these road types. High speed 'A' roads often feature such as the A350. The driving test examiner will require 1 manoeuvre out of the possible 4 and a 1-in-3 chance of the emergency stop procedure.
BOOKING A DRIVING TEST AT Chippenham DRIVING TEST CENTRE
Driving tests cannot be booked through the test centres directly. To book a driving test, there are 2 options; by phone or online.
Book a driving test by phone
To book a practical driving test at the Chippenham driving test centres by phone, see the book a driving test section for test booking telephone numbers. The above DVSA  (previously called the DSA – Driving Standards Agency) telephone number is an automated service. The option to speak to a DVSA assistant is available if required.
Book your driving test online
To book your driving test online for Chippenham Driving Test Centre, see the book a driving test section for all DVSA contact information, plus online practical test booking details.
Cancel or reschedule the driving test
A full refund is available if you wish to cancel the driving test in Chippenham provided 3 clear working days notice is given. The above conditions must also be met if rescheduling the test. The above contact information can be used for these purposes.
Chippenham DRIVING TEST CENTRE PASS RATES
Driving test pass rate statistics vary considerably depending on which test centre your practical is taken at. Various statistics including the driving test pass rates for Chippenham Driving Test Centre can be found in the pass rates section.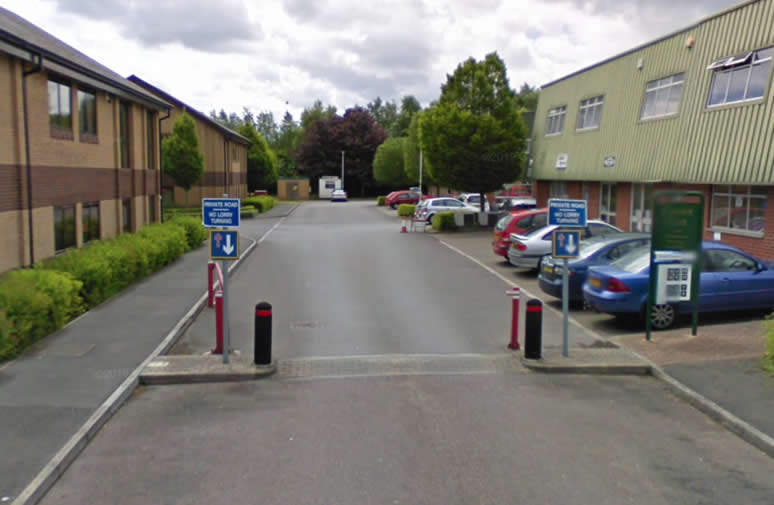 Chippenham TEST CENTRE TELEPHONE NUMBER
Though it is possible to call driving test centres directly, if you wish to book or alter a driving test, this must be done via the DVSA (see above). Chippenham Driving Test Centre telephone number may be either located on this page or via the driving test centre contact numbers section. Test centres can be contacted only for an up to date status of tests, such as whether they are still being conducted in bad weather for example. See driving tests in bad weather for further information.
PRACTICAL DRIVING TEST CENTRE REVIEWS
In order to help others that are taking their driving test, or to simply tell us whether you passed or failed your driving test, write a review of Chippenham Driving Test Centre. Rate this driving test centre based on your experience using them, what was your examiner like and how difficult were the test routes? 
It's quick and simple – no signup necessary and only your nickname will be displayed. To ensure your review meets our guidelines, please read our Terms and Conditions prior to submission.
Average rating:
8 reviews
Nov 30, 2021
I have been driving for nearly two years due to covid issues and find it very straight forward and have never come close to having an issue including city driving in many parts of the country. I failed a test today for something that isn't even a minor! All I can assume is that the more they fail people the more £68 revenue is created and more lessons are generated so it must be revenue creating. So many bad drivers on the road that pass first time as well. Terrible
Oct 25, 2021
Just amazing - Today I had my test in Trowbridge with Alison, it was as they all are a bit nerve racking but she instantly made me feel at easy. She was engaging in conversation as we drove. If I had known that it would have been like that Inever would have panicked before hand. And I passed!! Thank you Alison (I did try to do a google review but it messed me about on there so thought I would do it here)
Jul 25, 2018
Second test so far, on my first I had a lovely man who made me feel very comfortable and at ease. But on my second test I had an examiner named Mark, he was rude and made me feel very uncomfortable. He had no interest in me being there whatsoever.
Jan 23, 2018
i had my exams last week. i failed, it was a women, horrible women, she is unfriendly, sometime i felt she doesn't know what she is doing by confusing me with her instructor, trying to get me in the road so fast even it was not safe to do so she was really horrible examiner and i don't know how she got a job there i hope they change her
Apr 27, 2017
I took my test and she was very rude and unfair, made me stop on the middle of a roundabout when I was well away and pulled off on the junction line, that made me go into tears she she made me drive to a random estate and just made me call someone to pick me up as she left me on my own! I don't think that should happen, I was so shaken up from her making me stop and she left me on my own unattended which is against the law leaving a learner in attended. Good luck if you have her