Provided are contact details for Chorley Driving Test Centre, test route tips, test booking information and help passing the driving test in Chorley.
TEST CENTRE CONTACT DETAILS
Practical Driving Test Centre Address
Rossall Road
Chorley
Lancashire
PR6 0BT
Test Centre Details:  Ramp access to Chorley driving test centre for wheelchair users. Male and female toilets available. Car parking spaces are available for test candidates.
Test Centre Provides Tests For: Car
THE DRIVING TEST IN Chorley
Situated on busy town roads, Chorley Driving Test Centre is located around busy roundabouts, from small mini roundabouts to large multi-lane roundabouts, crossroads and junctions of various types. These are all likely to be taken during your practical test.
Busy 'A' roads such as the A6 are likely to be taken during the driving test with also the possibility or rural country lanes and roads. Rural roads can be challenging and dangerous. See the country road driving tutorial for further help. During the test, the driving examiner will be assessing your ability at 1 of the 4 test manoeuvres and possibly the emergency stop procedure.
---
20 minutes of the test will be reserved for the independent driving. By browsing the Chorley driving test routes section, you will gain a good understanding on the various road types and traffic systems that the examiner will take you on.
BOOKING A DRIVING TEST AT
Chorley

 DRIVING TEST CENTRE

Driving tests cannot be booked through the test centres directly. To book a driving test, there are 2 options; by phone or online.

Book a driving test by phone
To book a practical driving test at the Chorley driving test centres by phone, see the book a driving test section for test booking telephone numbers. The above DVSA  (previously called the DSA – Driving Standards Agency)telephone number is an automated service. The option to speak to a DVSA assistant is available if required.

Book your driving test online
To book your driving test online for Chorley Driving Test Centre, see the book a driving test section for all DVSA contact information, plus online practical test booking details.

Cancel or reschedule the driving test
A full refund is available if you wish to cancel the driving test in Chorley provided 3 clear working days notice is given. The above conditions must also be met if rescheduling the test. The above contact information can be used for these purposes.

Test centre tips
If your driving test centre is located in a busy area, it may be of benefit to book your driving test in between the times of 10am and 4pm. This way you will miss out on rush hour traffic that can be problematic for learner drivers. Alternatively, some driving test centres offer test bookings on Saturdays. Driving test fees at the weekend are increased.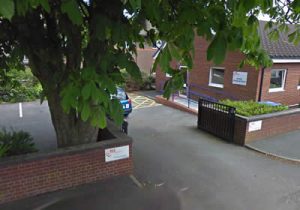 Chorley

 DRIVING TEST CENTRE PASS RATES

Driving test pass rate statistics vary considerably depending on which test centre your practical is taken at. Various statistics including the driving test pass rates for Chorley Driving Test Centre can be found in the pass rates section.
Chorley

 TEST CENTRE TELEPHONE NUMBER

Though it is possible to call driving test centres directly, if you wish to book or alter a driving test, this must be done via the DVSA (see above). Chorley Driving Test Centre telephone number may be either located on this page or via the driving test centre contact numbers section. Test centres can be contacted only for an up to date status of tests, such as whether they are still being conducted in bad weather for example. See driving tests in bad weather for further information.
PRACTICAL DRIVING TEST CENTRE REVIEWS
In order to help others that are taking their driving test, or to simply tell us whether you passed or failed your driving test, write a review of Chorley Driving Test Centre. Rate this driving test centre based on your experience using them, what was your examiner like and how difficult were the test routes? 
It's quick and simple – no signup necessary and only your nickname will be displayed. To ensure your review meets our guidelines, please read our Terms and Conditions prior to submission.
Average rating:
14 reviews
May 21, 2022
What does it take to get a pass at this centre?!
I've found the examiners truly unfriendly,arrogant,obnoxious,no manners
I went to Chorley because of the high pass rate
My last experience last week,the worst,knowing full well I was nervous,the examiner (who I judge to be the worst one! ) totally played on the fact I was nervy,felt uncomfortable from the off,said I'd make a dangerous fault,made me pull into a safe place and told me he was leaving me there an he'd go collect my instructor,they'd passed in the street an he asked was they with me,responded yes an then said 'she's over there'
It has certainly put me off booking another test here,more friendly examiners needed there an DVSA should investigate how unfairly they treat learner drivers
Nov 19, 2021
Whilst waiting for my test there was another learner also waiting both of us clearly nervous. 2 examiners come out the first says the other mans name greets him and asks about his day, making some small talk seemed to clear his nerves somewhat. My examiner just says my nams looks at me and says get in the car. No making me comfortable just harsh. Within 2 minutes of my test he askes me to pull up on the left before a car, a place i found somwhat dangerous as you could not see the road ahead and was close to a junction. After doing my checks i start to pull away and i see a van speeding so i break. The van also does this to give way to me allowing me to pull out. As the van stopped i failed even though it is not my fault the van was speeding and the examiner told me to pull over in a dangerous place. After getting back to the test center he was blunt in the way he told me i failed and left.
Nov 7, 2019
Great eaxaminer with great moustache!
Aug 10, 2019
I was looking on how to complain about the examiner when I came across these reviews . All of which reinforce my complaint about the examiner. As I will be making a formal complaint I don't want to say anymore but there clearly is a problem at Chorley and an examiner
May 1, 2019
Absolutely great examiner, made me feel very comfortable, passed first time with 2 minors.