Detailed below provides Colchester Pearson Professional Theory Test Centre contact address details, services offered and advice for booking and taking your theory test.
Driving Theory Test Centre Address
Ground Floor, Block F
The Knowledge Gateway
Nesfield Road
Colchester
CO4 3ZL
Toilets: Yes
Disabled access:
Translator Booth: No
Welsh Online: No
Tests Available: Car, motorcycle, lorries, buses and coaches
Telephone Number: See theory test centre contacts.
Traveling to Colchester Theory Test Centre
Colchester Theory Test Centre is a short walk (0.9 mile, 19 minute walk) from Hythe train station. If arriving by car, there is direct access Colchester Theory Test Centre via the the A133, Colchester to Clacton road. Car parking facilities are available on site.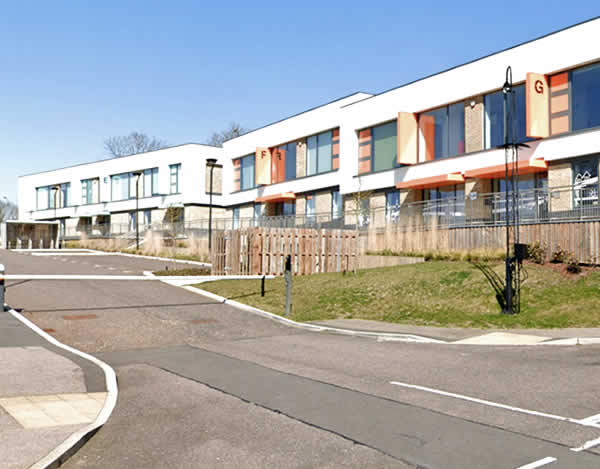 BOOK A THEORY TEST AT Colchester THEORY TEST CENTRE
Booking a theory test can easily be completed either by the automated  telephone service or via the internet. Have your driving licence number at hand as you'll need some details from it.
The DVSA (Driving and Vehicle Standards Agency) manage all UK theory test bookings. Telephone and e-mail contact details of Pearson Professional who conduct the theory tests can be found within the booking section.
Book a theory test by telephone
Theory test bookings can be made via the automated telephone line. To arrange a theory test in Colchester, please see the book a driving theory test section for telephone booking details. This is an automated service though an option is available to speak to a DVSA representative if required.
Book a theory test online
An often popular method of booking a theory test is via the internet. The benefit of booking online is that the available time and dates for theory test are displayed to allow you to choose one. To book your theory test in Colchester, see the book a driving theory test section for all DVSA theory test booking information.
CANCELLING AND RESCHEDULING THE THEORY TEST
If you are unable to attend your theory test at the time and date it has been booked, you are entitled to reschedule this providing you allow three clear working days notice. If you wish to cancel and receive a full refund three working days notice must also be provided.
AFTER YOU HAVE BOOKED YOUR TEST
When you have completed the booking process of your theory test, the DVSA will e-mail you confirmation of the time and date of your test along with a reference number. In the event of any complications, it is advisable that you print your theory test confirmation e-mail and take it with you to Colchester Theory Test Centre.
ATTENDING YOUR THEORY TEST
Car parking can be located on Butt Road, 6 minutes walk to the theory test centre. Leave plenty of time to arrive before your theory test as late arrivals will often be unable to sit the test and will lose the test fee. Inadequate forms of identification can also see test candidates refused entry to the test.
Ensure you take along your provisional driving licence photocard. If you have lost your licence, you'll need to contact the DVLA to order a new one. See the learning to drive section for information on obtaining a new licence.
REVIEW THE THEORY TEST CENTRE IN Colchester
We all like reviews as it prepares us with what to expect. Write a quick review of Colchester Theory Test Centre to let us know how it went. For example, tell us how easy it is to find the test centre, whether there are parking facilities available. Were the staff polite and are there adequate facilities for test candidates. And of course don't forget to tell us if you passed. Reviews are quick and simple, no sign up and only your nickname will be displayed. To ensure your review meets our guidelines, please read our Terms and Conditions prior to submission.
Average rating:
14 reviews
Aug 1, 2022
Nightmare to park at institute theory test center. Found a car patk
Had to downliad app to pay but coulf not complete transa tion.
Found a side road on camous eventualy and waited there.
Hope I never have to come back.
Jun 28, 2022
The workers were so rude especially the woman at the front desk. If so many people are complaining about the rudeness why isn't there a change? Absolutely appalling, I wish this could be taken further.
Feb 21, 2020
My son went to collect his sister from the Butt Road centre after she had taken her theory test. He could find no place nearby to stop so he drove in to Wellingto House in order to collect her and received a £100 fine several days later. He had NOT LEFT the vehicle unattended.
The fine notice was sent to the wrong address, making it too late to be discounted.
DO NOT BOOK YOUR TEST AT THIS CENTRE WITHOUT FIRST MAKING ARRANGEMENTS TO GET THERE. BUS OR TAXI WOULD BE BEST.
ALL FINES. BETTER STILL , DO NOT USE THIS TEST CENTRE. Mi
ALL FINES GO TO SUPPORT PRIVATE PROFITS.
Rating should be ZERO.
Oct 7, 2019
Passed theory test on the 2nd time. Thanks to staff who made me feel comfortable.
Aug 29, 2019
I failed my theory test. But just wanted to say that the staff at Colchester made me feel at ease when I arrived. Also I needed a little help when doing the test and just had to raise my hand and the woman was there in a flash to help. I was so worried about the reviews that I read and was going to change the test centre so glad I didn't - so ignore the reviews that you may have read.