Provided are contact details for Craigavon Driving Test Centre, test route tips, test booking information and help passing the driving test in Craigavon.
TEST CENTRE CONTACT DETAILS
Practical Driving Test Centre Address
3 Diviny Drive
Carn Industrial Estate
Tarsan
Craigavon
Northern Ireland
BT63 5RY 
Test Centre Details:  Contact number for Craigavon Driving Test Centre (028) 3833 6188. This telephone number cannot be used for booking practical driving tests. See below for test booking information.
Test Centre Provides Tests For: See below for further details
Tests conducted at CRAIGAVON Driving Test Centre
Cars (& trailer)
Motorcycles
LGV Cat C1 (& trailer)
Buses Cat D (& trailer)
Minibus Cat D1 (& trailer)
LGV Cat C Module 4 – verbal theory & practical demonstration
Bus Cat D Module 4 – verbal theory & practical demonstration
Off Road Motorcycle Manoeuvres
Extended Practical driving test (category B)
THE DRIVING TEST IN Craigavon
All practical test centres including Craigavon Driving Test Centre are located in such a place to provide the test candidate with varied road types and conditions. The driving test routes designated to each test centre are purposefully designed by the driving examiners who conduct tests at the centre to incorporate these various challenging roads.
During the 35 – 40 minute test from Craigavon Driving Test Centre, expect the test to include rural country roads and villages on the outskirts of Craigavon, to busy A-roads and dual carriageway sections such as those leading off of the A27 and A3.
Whilst driving through Craigavon, examiners take learner drivers through various traffic systems including small, blind to large multi-lane junctions and crossroads. The residential areas of Craigavon are also often used for driving test manoeuvres where one will be requested from the possible four available.
Large busy roundabouts along with back-street mini roundabouts are also taken over the driving test. Approximately 20 minute of the practical test is set aside for the independent driving part. The emergency stop procedure may or may not be requested as it is performed around one in every three tests conducted.
BOOKING A DRIVING TEST AT Craigavon DRIVING TEST CENTRE
Choosing the best time for your driving test can make a huge difference. If you know the area where you are taking your driving test and the traffic conditions, choose a time of day that puts you in with the best chance of passing the driving test first time. Avoiding rush hour traffic is ideal and booking your test between 10am and 3pm will in most cases avoid this. Alternatively, some driving test centres offer test bookings on Saturdays. Driving test fees at the weekend are increased.
Book a driving test by phone
The book a driving test section contains the DVSA (previously call the DSA) Northern Ireland telephone numbers for booking a practical driving test at Craigavon driving test centres by phone. This telephone number directs you to an automated test booking line, although if you browse the option you can talk to a assistant.
Book your driving test online
To book your driving test online for Craigavon Driving Test Centre, see the book a driving test section for all DVSA Northern Ireland contact information and details for online bookings. Unfortunately if you have any special requirements or disabilities you cannot use the online service to book. Please book by telephone. Alternatively, you can call into your local test centre.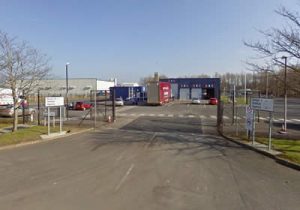 Rescheduling or cancelling driving test
3 working days notice is required to cancel the driving test at Craigavon if you require a full refund. The same conditions apply if you wish to reschedule. Cancellations and rescheduling can be done via the contact details above.
Craigavon DRIVING TEST CENTRE PASS RATES
Driving test pass rate statistics vary considerably depending on which test centre your practical is taken at. Browse the driving test pass rates section for information on your UK DVSA test centre pass rates.
Craigavon TEST CENTRE TELEPHONE NUMBER
Though it is possible to call driving test centres directly, if you wish to book or alter a driving test, this must be done via the DVSA (see above). Craigavon Driving Test Centre telephone number may be either located on this page or via the driving test centre contact numbers section. Test centres can be contacted only for an up to date status of tests, such as whether they are still being conducted in bad weather for example. See driving tests in bad weather for further information.
PRACTICAL DRIVING TEST CENTRE REVIEWS
We all like reviews these days. Reviews provide an invaluable insight into a product or service. Write a Craigavon Driving Test Centre review to tell everyone what your experience was like at this test centre, whether you passed or failed your test, what the test routes were like and what your examiner was like. It's quick and simple – no signup necessary and only your nickname will be displayed. To ensure your review meets our guidelines, please read our Terms and Conditions prior to submission.
Average rating:
0 reviews