Provided are contact details for Crewe Driving Test Centre, test route tips, test booking information and help passing the driving test in Crewe.
TEST CENTRE CONTACT DETAILS
Practical Driving Test Centre Address
6 Nile Street
Crewe
Cheshire
CW2 7LL
Test Centre Details:  Ramp access to Crewe driving test centre for wheelchair users. Male, female and disabled toilets available in the building. No car parking facilities at this test centre.
Test Centre Provides Tests For: Car
THE DRIVING TEST IN Crewe
The driving test at Crewe Driving Test Centre is to cover a diverse range of road types and conditions. The testing examiner will require safe and accurate ability at many traffic systems including roundabouts, various junction and crossroad types. See the tutorials as a guide on how the examiner will expect these to be taken.
Rural roads may feature during the driving test (see the country road driving tutorial) as will 'A' roads such as the A5078 and A534. One driving test manoeuvre out of a possible 4 will be required with a 1 in 3 chance of the emergency stop procedure.
All practical car tests now feature approximately 20 minutes of independent driving. By browsing the Crewe driving test routes section, you will gain a good understanding on the various road types and traffic systems that the examiner will take you on.
BOOKING A DRIVING TEST AT Crewe DRIVING TEST CENTRE
Practical driving tests for cars must be booked via the Driver and Vehicle Standards Agency (DVSA) see below. Tests cannot be booked or amended via test centres. To book a driving test, there are 2 options; by phone or online.
Book a driving test by phone
To book a practical driving test at the Crewe Driving Test Centre by telephone, see the book a driving test section. This section contains telephone booking numbers for this automated service. A representative of the DVSA can be reached on this telephone number by listening to the prompts.
Book your driving test online
To book your driving test online for Crewe Driving Test Centre, the book a driving test section also contains details on how to book your practical test via the internet.
Cancel or reschedule the driving test
A full refund is available if you wish to cancel the driving test in Crewe provided 3 clear working days notice is given. The above conditions must also be met if rescheduling the test. The above contact information can be used for these purposes.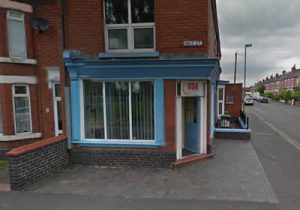 Test centre tips
If your driving test centre is located in a busy area, it may be of benefit to book your driving test in between the times of 10am and 4pm. This way you will miss out on rush hour traffic that can be problematic for learner drivers. Alternatively, some driving test centres offer test bookings on Saturdays. Driving test fees at the weekend are increased.
Crewe DRIVING TEST CENTRE PASS RATES
Driving test pass rate statistics vary considerably depending on which test centre your practical is taken at. Browse the driving test pass rates section for information on your UK DVSA test centre pass rates.
Crewe TEST CENTRE TELEPHONE NUMBER
Though it is possible to call driving test centres directly, if you wish to book or alter a driving test, this must be done via the DVSA (see above). Crewe Driving Test Centre telephone number may be either located on this page or via the driving test centre contact numbers section. Test centres can be contacted only for an up to date status of tests, such as whether they are still being conducted in bad weather for example. See driving tests in bad weather for further information.
PRACTICAL DRIVING TEST CENTRE REVIEWS
We all like reviews these days. Reviews provide an invaluable insight into a product or service. Write a Crewe Driving Test Centre review to tell everyone what your experience was like at this test centre, whether you passed or failed your test, what the test routes were like and what your examiner was like. It's quick and simple – no signup necessary and only your nickname will be displayed. To ensure your review meets our guidelines, please read our Terms and Conditions prior to submission.
Average rating:
3 reviews
Sep 14, 2021
Excellent service very fair centre made you fell very relaxed
Never been to crewe before but taken my test here and passed
Examiner Excellent
Sep 25, 2019
Though the building is old, it is very inviting compared to other centres I've been to with comedic pictures on the walls to help settle nerves!. My examiner was incredible and fair, this was my 4th attempt (first in Crewe) and I found she was polite and easy to talk to (when she didn't need to be concentrating on my drive!). Highly recommend this place, it's a family tradition to pass here and I can now see why, they're a lot fairer than many centre's I've been visited, if they fail you here it's for a genuine reason. A++
Feb 12, 2019
Very arrogant and dismissive. Examiner lied about test results when i told him that I've been driving for 20 years outside of U.K. Claimed I made a serious mistake while parking and failing to check the blind spot, but didn't take possession of the car. If I was so dangerous at the parking lot, why would he let me carry on driving until the end of the exam ? I have the answer and it shocked me. I just don't want to say anymore but should be enough to stop you from taking the driving exam at this center.