Provided are contact details for Derby (Alvaston) Driving Test Centre, test route tips, test booking information and help passing the driving test in Derby.
TEST CENTRE CONTACT DETAILS
Practical Driving Test Centre Address
Off Belmore Way
Alvaston
Derby
Derbyshire
DE21 7AY
Test Centre Details:  On entering the test site, turn right at the roundabout where you'll find designated parking bays. Please do not practice on the site. Ramp access to Derby driving test centre for wheelchair users. Male and female toilets available.
Test Centre Provides Tests For: Car, Taxi, Approved driving instructor – part two, Approved driving instructor – part three
THE DRIVING TEST IN Derby
Derby Driving Test Centre is situated in and around busy town roads where the testing examiner will require you to demonstrate your ability at various traffic systems such as roundabouts, to include large multi-lane to small mini roundabouts usually located in residential areas, various junction and crossroad types and possibly one-way-systems.
Rural country roads and 'A' roads such as the A5111 and dual carriageways such as the A6 may be used in the driving test. During the test, 20 minute of independent driving will be required, one out of the four driving test manoeuvres and one in three chance of the emergency stop routine.
By browsing the Derby driving test routes section, you will gain a good understanding on the various road types and traffic systems that the examiner will take you on.
BOOKING A DRIVING TEST AT Derby DRIVING TEST CENTRE
Good tips for the driving test at Derby is to check if the test centre provides weekend Saturday driving tests. Traffic is often reduced over the weekends making the test easier. It's also worth checking the driving test availability times between 10am and 3pm. Booking the driving test within this time periods will miss out on any rush hour. To book a driving test, there are 2 options; by phone or online.
Book a driving test by phone
The book a driving test section contains the DVSA telephone numbers for booking a practical driving test at Derby driving test centres by phone. This telephone number directs you to an automated test booking line, although if you browse the option you can talk to a assistant.
Book your driving test online
To book your driving test online for Derby Driving Test Centre, see the book a driving test section for all DVSA online test booking information.
Rescheduling or cancelling the driving test
3 working days notice is required to cancel the driving test at Derby if you require a full refund. The same conditions apply if you wish to reschedule. Cancellations and rescheduling can be done via the contact details above.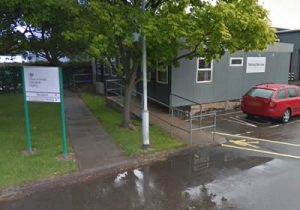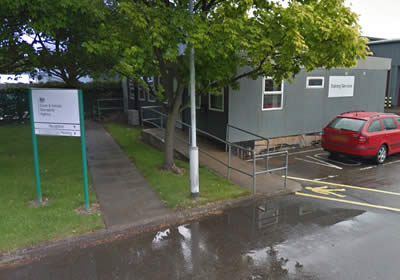 Derby DRIVING TEST CENTRE PASS RATES
Driving test pass rate statistics vary considerably depending on which test centre your practical is taken at. Browse the driving test pass rates section for information on your UK DVSA test centre pass rates.
Derby TEST CENTRE TELEPHONE NUMBER
You can call a practical driving test centre to inform them that you may be late. An examiner will typically wait for around 5 minutes for you to arrive before cancelling the test. Or the test centre manager can be contacted to see if a test is still going ahead, usually due to bad weather.  See driving tests in bad weather for further information. Test centres cannot be contacted directly to book or amend tests however, and this must be done via the DVSA (as above). Derby Driving Test Centre may be listed in the driving test centre contact numbers section.
PRACTICAL DRIVING TEST CENTRE REVIEWS
We all like reviews these days. Reviews provide an invaluable insight into a product or service. Write a Derby Driving Test Centre review to tell everyone what your experience was like at this test centre, whether you passed or failed your test, what the test routes were like and what your examiner was like. It's quick and simple – no signup necessary and only your nickname will be displayed. To ensure your review meets our guidelines, please read our Terms and Conditions prior to submission.
Average rating:
16 reviews
Oct 19, 2021
DO NOT GO TO THIS TEST CENTRE! I had a very rude examiner who grabbed my wheel when everything was running smoothly.. she claimed I was about to go into a parked van however I had already half passed this van and have never had a trouble with this before in any of my driving lessons. She was very rude and was acting very rushed!! Will be using a different test centre from now on
Apr 8, 2019
The lady was nice with me but she failed with 16 minor and 1 major .the one serious was because I stopped one the bend when she asked me to pull on to the left..near the lodge it is hard to stop so be aware of it..
Apr 5, 2019
Just made a complaint about Derby driving test centre! Wait and see!!
Feb 9, 2019
Derby test centre is really a nightmare for me! Their examiner failed me just because I reduced a little speed on a dual carriageway for more time to read the sign even I had checked the mirror before. And, I took the middle left lane as I entered the Blue Peter roundabout on Shardlow Road. I still had the chance to move to the right lane after I left it . But the examiner failed me for these as two major faults. The unfair result nearly destroyed my confidence.
Jan 25, 2019
Ist time failing,I knew it was my mistake,2nd time it was Bal who had her examiner at the back,I wasnt even given a choice whether I could take him or refuse to take him,2 examiners with me made me nervous,but to save her own back she failed me because she thought I was going to turn left,It was my 3rd time,my examiner was Emma,I was nervous as it is,she did not even ask my name or made me comfortable,she mumbled under her breath with instructions,for independent driving she just gave instructions in one go and kept quiet,there was no communication,made me feel more nervous,no smile,horrible expierence. She really has put me off driving,while giving feedback,she made me feel like I commited a crime to go the wrong way!!