Provided are contact details for Manningham Driving Test Centre, test route tips, test booking information and help passing the driving test in Bradford.
TEST CENTRE CONTACT DETAILS
Practical Driving Test Centre Address
Manningham Mills Sports & Community Association
Scotchman Road
Bradford
BD9 5AT
Test Centre Details:  Parking bay spaces are available at the centre along with roadside parking outside the centre. When arriving at the driving test centre, please ensure you arrive no earlier than 10 minutes before your test and report to the DVSA waiting area where the examiner will meet you.
Test Centre Provides Tests For: Car
THE DRIVING TEST IN Manningham
Manningham Driving Test Centre is located in and around residential streets and although dual carriageways are unlikely during the practical test, country road driving is a possible feature of the test routes.
The test centre is located on the outer edges of Bradford, expect the examiner to take you closer towards the centre where you'll be taking busy roundabouts, junctions and crossroads. Some of these will be multi-lane systems. Gain good practice of the roads in and around the test centre, routes that head out of the city and routes that feature busy traffic systems as you head towards the centre.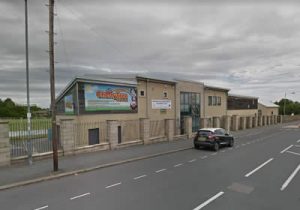 BOOKING A DRIVING TEST AT Manningham DRIVING TEST CENTRE
Operational times vary depending on the test centre and busy it is. In general, most test centres conduct driving tests Monday to Friday, with the exception of very busy locations that may operate on Saturdays (this incurs a slightly higher booking fee). Driving tests cannot be booked through the test centres directly. To book a driving test, there are 2 options; by phone or online.
Book a driving test by phone
To book a practical driving test at the Manningham driving test centres by phone, visit the book a driving test section for all telephone booking numbers. This is an automated process and it doesn't require talking to anyone, though an option to speak to an adviser is available.
Book your driving test online
To book your driving test online for Manningham Driving Test Centre, see the book a driving test section for all DVSA contact and practical online test booking information.
Rescheduling or cancelling the driving test
You can cancel your driving test and gain a full refund if you provide at least three clear working days notice. This same notice is required if you wish to reschedule your test for an alternative date.
Manningham DRIVING TEST CENTRE PASS RATES
Manningham Driving Test Centre is new and has no pass rate data as of yet. Browse the driving test pass rates section for information on your UK DVSA test centre pass rates.
Manningham TEST CENTRE TELEPHONE NUMBER
Manningham Driving Test Centre telephone number may be either located on this page or via the driving test centre contact numbers section. Practical driving tests can only be booked via the DVSA (see above) and not via the test centre directly. Only contact a test centre if you have any issues or concerns and wish to speak to the test centre manager.
PRACTICAL DRIVING TEST CENTRE REVIEWS
In order to help others that are taking their driving test, or to simply tell us whether you passed or failed your driving test, write a review of Manningham Driving Test Centre. Rate this driving test centre based on your experience using them, what was your examiner like and how difficult were the test routes? It's quick and simple – no signup necessary and only your nickname will be displayed. To ensure your review meets our guidelines, please read our Terms and Conditions prior to submission.
Average rating:
8 reviews
Dec 20, 2017
Ian is so rude. Literally doesn't want to be doing his job so I don't get why he's even there. Made me feel so uncomfortable and scared. Wasn't friendly at all. Taz is amazing on the other hand. Felt so comfortable and he's just a funny guy.
Sep 11, 2017
sarah examiner was excellent was absolutely amazing. she made me feel comfortable, from all the examiners i rate her 10 out of 10.
Aug 11, 2017
Did my test 3 times at manningham I cannot stress enough how much better than thornbury it was. The examiners actually made me feel like it was possible to pass & made me feel so comfortable. Passed third time at manningham. Would highly recommend to anyone wanting to choose a centre
Aug 3, 2017
Examiner called Taz Khan was lovely and stayed patient and calm during the test!
Aug 2, 2017
even though i didn't pass i would like to say i had a nice friendly examiner who made me feel calm, i get very nervous. A good examiner taz khan