Detailed are the Aylesbury Pearson Professional Theory Test Centre contact address details, services offered and advice for booking and taking your theory test.
Driving Theory Test Centre Address
Unit 2a, Ground Floor
Midshires Business Park
Smeaton Close
Aylesbury
Buckinghamshire
HP19 8HL
Toilets: Yes
Disabled access:
Translator Booth: No
Welsh Online: No
Tests Available: Car, motorcycle, lorries, buses and coaches
FINDING Aylesbury THEORY TEST CENTRE
Aylesbury Theory Test Centre is located approximately 30 minutes walk from Aylesbury train station.
Aylesbury train station address
Station Way West
Aylesbury
HP20 1RU
Bus: If arriving by bus, a stop is situated on Brimmer Way, around a 4 minute walk to the theory test centre.
Car: If arriving by car, parking facilities located directly outside the theory test centre are for employees only. Test candidates can park on the surrounding roads just outside of the business park.
BOOK A THEORY TEST AT Aylesbury THEORY TEST CENTRE
Booking a driving theory test at any Pearson Professional UK theory test centre is easily completed by using one of the methods detailed below. The Driving and Vehicle Standards Agency (DVSA) are responsible for theory test bookings and Pearson Professional conduct the theory tests. Whilst making a booking, be sure to mention if you have any reading or hearing difficulties as help is available during the test.
Booking a driving theory test by telephone
The telephone booking line is automated and booking your theory test can be done without speaking to anyone directly. Options are available to speak to a member of staff should any concerns arise. Theory test bookings can be made in Aylesbury by visiting the book a driving theory test section.
Booking a driving theory test online
Online theory test bookings tend to be popular due to the system showing all available test slots that can be selected. To book your theory test in Aylesbury, see the book a driving theory test section for all DVSA theory test booking information.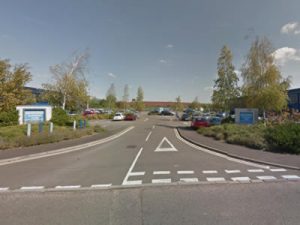 RESCHEDULING OR CANCELLING THE THEORY TEST
If you need to reschedule or cancel your theory test in Aylesbury, please allow a minimum of three clear working days. If insufficient notice is provided, you will lose your theory test booking fee. The contact details for theory test bookings above can be used for cancelling and rescheduling.
AFTER YOU HAVE BOOKED YOUR TEST
Upon completion of your theory test booking, you will receive a confirmation email detailing the time and date of your test. If you have not received a confirmation e-mail from the DVSA, initially check your e-mail junk folder. If you are still unable to find a confirmation e-mail, call the DVSA on the theory test bookings number to speak to a DVSA operator. Print and take the confirmation email to Aylesbury Theory Test Centre in case of any complications.
ATTENDING THE THEORY TEST
All theory test centre require proof of identification before enabling a test candidate to take the test. It is required that you take along your current provisional driving licence to provide proof. If you retain the older paper style licence, you will also be required to take a valid passport with you. If you do not hold a valid passport, you will need to apply for a new provisional driver licence before taking your test. If you are unable to provide appropriate documents, you'll be unable to sit the theory test and will also lose your test booking fee.
If you have misplaced your licence, contact the DVLA who will send you a replacement. See the learning to drive section for information on obtaining a new licence. Arrive at Aylesbury Theory Test Centre in good time as theory test centres have strict designated times for candidates throughout the day. Late arrivals that miss their allotted time slot will forfeit the theory test and lost the test booking fee.
Aylesbury THEORY TEST CENTRE REVIEW
Reviews are always helpful when considering buying a product or service. Lets others know what to expect at Aylesbury Theory Test Centre by writing a short review. For example; how easy was the test centre to find? If you arrived by car, how were the parking facilities? How were the test centre staff and facilities? And of course, don't forget to tell us if you passed. Reviews are quick and simple, no sign up and only your nickname will be displayed. To ensure your review meets our guidelines, please read our Terms and Conditions prior to submission.
Average rating:
1 reviews
Oct 12, 2022
Part way through theory test, the door opened and I looked. The lady boomed at me "if you turn around again you will be disqualified" , well all I did for the rest of the test was worry if I moved, didnt feel able to really concentrate, just panicky she'd yell at me. I narrowly failed, wrong and weird experience. I know these places are cold and strict, but she was mean.