There are two practical driving test centres in Edinburgh. One situated at Musselburgh and the other at Currie. Both test centres will involve as many varied road types as possible integrated into the test routes.
Expect busy town roads where the testing examiner will require your safe and knowledgeable demonstration at various roundabouts, from normal roundabouts to small mini roundabouts typically located in residential streets. Junctions and crossroads featuring heavily and possibly one-way-systems. Busy town road also may lead into quieter rural roads. Rural roads represent a hazard due to their potential high speeds and sharp corners.
The country road driving tutorial assists all drivers for the preferable technique on navigating such roads. High speed 'A' roads such as the A720 will likely be included in the practical test. At least one driving test manoeuvre will be required and although not every test involves the emergency stop, there is a good chance it will be requested. 20 minutes of the driving test will be designated to the independent driving.
Where are the driving test centres in Edinburgh
Detailed below are the address locations of both Edinburgh Driving Test Centres, along with the services that they offer.
EDINBURGH DRIVING TEST CENTRE (CURRIE)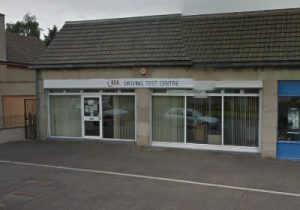 Practical Driving Test Centre Address
13-15 Bryce Road
Currie


City of Edinburgh




EH14 5LT

 
Test Centre Details:  

Ramp to access Edinburgh Driving Test Centre for wheelchair users to gain access. 

Male, female and disabled toilets available.

Test Centre Provides Tests For: Car, 

Approved driving instructor – part two, Approved driving instructor – part three
EDINBURGH DRIVING TEST CENTRE (MUSSELBURGH)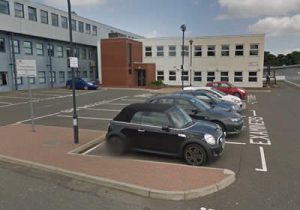 Practical Driving Test Centre Address
Newhailes Industrial Estate
Newhailes Road
Olivebank, Musselburgh


City of Edinburgh




EH21 6SJ

Test Centre Details:  

Male, female and disabled toilets available.

Test Centre Provides Tests For: Car, 

Motorcycle Module 1, Motorcycle Module 2, Car and trailers, 

Approved driving instructor – part two, Approved driving instructor – part three
Edinburgh DRIVING TEST CENTRE Test Routes
By browsing the Edinburgh driving test routes section, you will gain a good understanding on the various road types and traffic systems that the examiner will take you on.
BOOKING A DRIVING TEST AT Edinburgh DRIVING TEST CENTRE
Always try to plan the time of day that you book your driving test on. Booking your test during the quieter times of the day and avoid rush hour should ensure a smoother and less stressful test. Available are two methods for booking your test:
Book a driving test by phone
The book a driving test section contains the DVSA telephone numbers for booking a practical driving test at either of the Edinburgh driving test centres by phone. This telephone number directs you to an automated test booking line, although if you browse the option you can talk to a assistant.
Book your driving test online
Often the preferable method to book a driving test at either of the Edinburgh Driving Test Centres is via the internet. This option displays to you all the available test slots allowing you to choose a time and day that is suitable for you.
Rescheduling or cancelling the driving test
3 working days notice is required to cancel the driving test at Edinburgh if you require a full refund. The same conditions apply if you wish to reschedule. Cancellations and rescheduling can be done via the contact details above.
Edinburgh DRIVING TEST CENTRE PASS RATES
Driving test pass rate statistics vary considerably depending on which test centre your practical is taken at. Browse the driving test pass rates section for information on your UK DVSA test centre pass rates.
Edinburgh TEST CENTRE TELEPHONE NUMBER
You can call a practical driving test centre to inform them that you may be late. An examiner will typically wait for around 5 minutes for you to arrive before cancelling the test. Or the test centre manager can be contacted to see if a test is still going ahead, usually due to bad weather.  See driving tests in bad weather for further information. Test centres cannot be contacted directly to book or amend tests however, and this must be done via the DVSA (as above). Edinburgh Driving Test Centre may be listed in the driving test centre contact numbers section.
PRACTICAL DRIVING TEST CENTRE REVIEWS
We all like reviews these days. Reviews provide an invaluable insight into a product or service. Write a Edinburgh Driving Test Centre review to tell everyone what your experience was like at this test centre, whether you passed or failed your test, what the test routes were like and what your examiner was like. It's quick and simple – no signup necessary and only your nickname will be displayed. To ensure your review meets our guidelines, please read our Terms and Conditions prior to submission.
Average rating:
2 reviews
May 29, 2019
I failed with a few minors and 1 major. The examiner was decent and friendly but he gave me an awful manoeuvre which was the parallel park. I am not happy. Edinburgh Currie is meant to be the hardest test centre and I would definitely agree with that. I wouldn't recommend it to anyone.
Sep 27, 2017
I have given 4 times at currie but always 2 or 3 minors with 1 major.may be 1 or 2 examiner's will be as normal but some examiner's are will mark minor mistake as major.i personal feeling if you keeping fail the student they won't get the confident.. Please encourage the student and make them confident.