Provided are contact details for Failsworth Driving Test Centre, test route tips, test booking information and help passing the driving test in Manchester.
TEST CENTRE CONTACT DETAILS
Practical Driving Test Centre Address
2 Partington Street
Failsworth 
Manchester
Greater Manchester
M35 9RD
Test Centre Details:  Driving tests are no longer available from Failsworth test centre. The closest is Chadderton Driving Test Centre. 2 steps are required to access Failsworth driving test centre. No toilets and no candidate parking available. Test centre telephone contact number: 0161 6817573. Driving tests cannot be booked via the test centre telephone number. See below for test booking details.
Test Centre Provides Tests For: Car, Taxi, Motorcycle module 2
THE DRIVING TEST IN Failsworth
Failsworth Driving Test Centre is situated in a busy environment. The testing driving examiner will require you provide good and safe ability at various road systems including roundabouts, crossroads and junctions. Busy 'A' roads will be likely such as the A62 and rural roads may feature.
Rural roads can often be dangerous due to the potential high speeds combined with harsh corners. See the country road driving tutorial for guidance on these road types. One driving test manoeuvre will be requested with a possibility of the emergency stop procedure.
By browsing the Failsworth driving test routes section, you will gain a good understanding on the various road types and traffic systems that the examiner will take you on.
BOOKING A DRIVING TEST AT Failsworth DRIVING TEST CENTRE
It's often beneficial to consider the time in which you book  your driving test carefully. Avoiding peak rush hour times will usually result in a less stressful practical test. There are two methods that a practical test can be booked.
Book a driving test by phone
The book a driving test section contains the DVSA telephone numbers for booking a practical driving test at Failsworth driving test centres by phone. This telephone number directs you to an automated test booking line, although if you browse the option you can talk to a assistant.
Book your driving test online
Often the preferable method to book a driving test at Failsworth Driving Test Centre is via the internet. This option displays to you all the available test slots allowing you to choose a time and day that is suitable for you.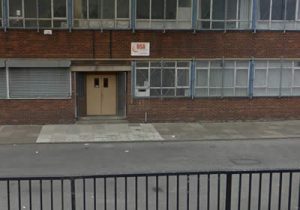 Rescheduling or cancelling the driving test
3 working days notice is required to cancel the driving test at Failsworth if you require a full refund. The same conditions apply if you wish to reschedule. Cancellations and rescheduling can be done via the contact details above.
Failsworth DRIVING TEST CENTRE PASS RATES
Driving test pass rate statistics vary considerably depending on which test centre your practical is taken at. Browse the driving test pass rates section for information on your UK DVSA test centre pass rates.
Failsworth TEST CENTRE TELEPHONE NUMBER
You can call a practical driving test centre to inform them that you may be late. An examiner will typically wait for around 5 minutes for you to arrive before cancelling the test. Or the test centre manager can be contacted to see if a test is still going ahead, usually due to bad weather.
See driving tests in bad weather for further information. Test centres cannot be contacted directly to book or amend tests however, and this must be done via the DVSA (as above). Failsworth Driving Test Centre may be listed in the driving test centre contact numbers section.
PRACTICAL DRIVING TEST CENTRE REVIEWS
We all like reviews these days. Reviews provide an invaluable insight into a product or service. Write a Failsworth Driving Test Centre review to tell everyone what your experience was like at this test centre, whether you passed or failed your test, what the test routes were like and what your examiner was like. It's quick and simple – no signup necessary and only your nickname will be displayed. To ensure your review meets our guidelines, please read our Terms and Conditions prior to submission.
Average rating:
4 reviews
Jul 8, 2017
This test centre fail you for absolutely nothing at all, my first test was with an Asian man with a big beard, throughout the whole test he stared at me and didn't focus on my driving whatsoever and failed me. I took my second test today and the examiner was very calm and made me feel at ease and comfortable however I got failed yet again for doing nothing wrong even my instructor was in awe as to how I failed.
Apr 4, 2017
Lady examiner failed me the moment she saw my foreign surname. Turned around and asked me: Well what shall we call you then? Got into the car, she seemed pissed off right from the start and grabbed the steering wheel within 5 minutes of driving away. Kept looking at her manicure the entire time. At the end she told me the reasons that I failed but were different from the ones that she put down on paper.
Mar 29, 2017
I wouldn't ever recommend anyone to go here. The polish instructor is the worst one you can go with he talks to you with no respect and fails for his own faults by keeping his face in the clip board, how is that anyone's fault. Rude rude rude instructors and they need to be taught some manners can't have a conversation. They get money to fail people well let's see how long that money will last them. Absolutely rubbish examiners. So many horrible reviews and they can't sort their people out, they love taking money of people but won't change their examiners because it will cost them. Pathetic people who run that test centre they don't even deserve one star.
Jan 12, 2017
Examiner rude when walking to car before my test when I was just trying to be polite to calm my nerves so this made my nerves worse before setting off! It appears to be the same issue on these reviews with the examiners personal skills. I hope the powers that be read and act on these as this is the most nerve racking experience for everyone! So a little politeness to make people relax a little would help.