Provided are contact details for Garston Driving Test Centre, test route tips, test booking information and help passing the driving test in the Liverpool.
TEST CENTRE CONTACT DETAILS
Practical Driving Test Centre Address
69 Woolton Road
Garston 
Liverpool
Merseyside
L19 5ND
Test Centre Details:  Note: this test has now closed. Please see Speke driving test centre for your closest. Ramp access to Garston Driving Test Centre for wheelchair users. Car parking facilities available. Male, female and disabled toilets available
Test Centre Provides Tests For: Car, Approved driving instructor – part two, Approved driving instructor – part three
THE DRIVING TEST IN Garston
Garston Driving Test Centre is situated in a busy area of Liverpool. The Garston driving test routes are designed to cover as many different road types and traffic systems as possible, and often include many difficult areas.
The examiner will test your ability and safety at such systems as roundabouts, crossroads and various junction types.
The driving test is also designed to take you along onto rural roads and busy high speed 'A' roads such as the A561, as well as busy town / city roads.
The tutorial section offers plenty of advice for such roads including dual carriageways and rural country roads. The test examiner will require (usually one) manoeuvre (turn in the road, left corner reverse, parallel park or bay park – see driving test manoeuvres) with a 1-in-3 possibility of the emergency stop procedure. Each practical test now includes 10 minutes for independent driving.
BOOKING A DRIVING TEST AT Garston DRIVING TEST CENTRE
Taking a practical driving test is challenging enough for most, the time in which you take it can make a difference. Avoiding rush hour will certainly help to make your test a less stressful experience. Most rush hour times are in the morning between 8-9am and afternoon / evening between 4-6pm. There are two possible ways to book your test:
Book a driving test by phone
The book a driving test section contains the DVSA telephone numbers for booking a practical driving test at Garston Driving Test Centre by phone. This telephone number directs you to an automated test booking line, although if you browse the option you can talk to a assistant.
Book your driving test online
Often the preferable method to book a driving test at Garston Driving Test Centre is via the internet. This option displays to you all the available test slots allowing you to choose a time and day that is suitable for you.
Rescheduling or cancelling the driving test
3 working days notice is required to cancel the driving test at Garston if you require a full refund. The same conditions apply if you wish to reschedule. Cancellations and rescheduling can be done via the contact details above.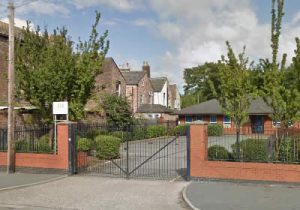 Garston DRIVING TEST CENTRE PASS RATES
The pass rates vary depending on which driving test centre that you take your practical test with. Once you have found a test centre closest to you, the driving test pass rates section will provide you with an indication of the statistics for that test centre.
Garston TEST CENTRE TELEPHONE NUMBER
If you wish to book or amend a practical driving test time or date, please follow the instructions above as this cannot be done via test centres directly. You may contact Garston Driving Test Centre, or any driving test centre to inform the manager that you may be late, or to enquire whether a test is still going ahead due to bad weather. See driving tests in bad weather for further information. You may find your test centre telephone contact number in the driving test centre contact numbers section.
PRACTICAL DRIVING TEST CENTRE REVIEWS
Reviews help us to decide on services and products and what best to look out for. Write a review of Garston Driving Test Centre and let others taking their test at this centre what it was like. Tell us what the test routes were like, easy or hard, whether you passed or failed, what the test examiner was like (please do not mention names). It's quick and simple – no signup necessary and only your nickname will be displayed. To ensure your review meets our guidelines, please read our Terms and Conditions prior to submission.
Average rating:
6 reviews
Apr 7, 2022
Absolutely awful place .. had me round the smallest of side streets . My nerves were so bad not once did they try to put me at ease. I ended up having a panic attack and the examiner asked me to pull over, advised she was ending the test and got out. She actually left the vehicle and asked me to call my instructor to come get me, he had to walk 20 mins . Not once did she come back to see if i was ok.
Sep 25, 2021
Please tell what IDIOT tells you to park on a corner while on a test ……I don't drive and even I know that you DONT park on a bend this centre needs to check who they employ …..
May 18, 2019
Very very bad stuff They are so rude
Jun 10, 2018
Awful place, the surrounding area is not good if you're nervous, my examiner was rude and harsh. I failed and won't be going back again!
Aug 10, 2017
I failed the first time at Garston and got 1 serious and 9 minors. The feedback only covered the serious one and I was really disappointed that I was not given any feedback on other (minor) faults. How can I know the next time I will not repeat my faults.