Provided are contact details for Grantham Driving Test Centre (Somerby), test route tips, test booking information and help passing the driving test in Lincolnshire.
TEST CENTRE CONTACT DETAILS
Practical Driving Test Centre Address
Spitalgate Airfield
Blue Harbour
Grantham
Lincolnshire
NG31 7TX
Test Centre Details:  When arriving for your test appointment, follow the one way system around the building to designated parking. Male and female toilets are available. Please do not practice on site.
Test Centre Provides Tests For: Car, Motorcycle module 2
THE DRIVING TEST IN Grantham
Grantham Driving Test Centre is located in and around busy town roads and rural roads. Both of which are likely to be featured during the driving test. The driving test tips tutorial section includes advice on using country roads which often can be difficult.
The examiner will be expecting a high standard of driving skill and safety at such road systems as roundabouts, junctions and crossroads. Usually a single driving test manoeuvre will be requested, although occasionally a second is asked for, plus a 1-in-3 possibility of the emergency stop procedure.
The Grantham driving test routes may alter slightly during the practical but will generally detail the various routes that the examiner will take you on.
BOOKING A DRIVING TEST AT Grantham DRIVING TEST CENTRE
Taking a practical driving test during the quietest times of the day can often be beneficial to test candidates. Book your test if possible outside of rush hour times of day for your particular area. Two options are provided for booking a test.
Book a driving test by phone
The DVSA (Driver and Vehicle Standards Agency) automated telephone number allows for a practical test to be booked at Grantham from the selected free slots available. Contact and booking telephone numbers can be located within the book a driving test section. If you wish to speak to an adviser, listen to the options provided in the recorded message.
Book your driving test online
Driving test internet bookings are often the preferred option due to the free slot availability being displayed to the test candidates. See the book a driving test section for booking a practical driving test at Grantham.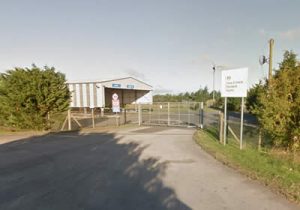 Rescheduling or cancelling the driving test
3 working days notice is required to cancel the driving test at Grantham if you require a full refund. The same conditions apply if you wish to reschedule. Cancellations and rescheduling can be done via the contact details above.
Grantham DRIVING TEST CENTRE PASS RATES
The pass rates vary depending on which driving test centre that you take your practical test with. Once you have found a test centre closest to you, the driving test pass rates section will provide you with an indication of the statistics for that test centre.
Grantham TEST CENTRE TELEPHONE NUMBER
If you wish to book or amend a practical driving test time or date, please follow the instructions above as this cannot be done via test centres directly. You may contact Grantham Driving Test Centre, or any driving test centre to inform the manager that you may be late, or to enquire whether a test is still going ahead due to bad weather. See driving tests in bad weather for further information. You may find your test centre telephone contact number in the driving test centre contact numbers section.
PRACTICAL DRIVING TEST CENTRE REVIEWS
Reviews help us to decide on services and products and what best to look out for. Write a review of Grantham Driving Test Centre and let others taking their test at this centre what it was like. Tell us what the test routes were like, easy or hard, whether you passed or failed, what the test examiner was like. It's quick and simple – no signup necessary and only your nickname will be displayed. To ensure your review meets our guidelines, please read our Terms and Conditions prior to submission.
Average rating:
12 reviews
Sep 8, 2021
Today I failed my driving test, I assume after reading all the reviews that my examiner was Beth. This woman is a heartless no compassion evil witch who should be sacked immediately. Made me feel uncomfortable from the start and failed me on the most jobsworth bulls*** i have ever seen. Sack her.
Aug 15, 2021
Examiner Beth should be sacked
Rude and ignorant made me feel so uncomfortable and would completely ignore my questions
Failed me for slowing down for oncoming traffic in the pouring rain on a narrow winding country road ?
Let me do the whole test though even asking me to do a hula tart just before returning to the test Center
Thought I'd passed
Was absolutely devastated and this is the second test she's failed me on
She was awful last time too and grabbed the wheel all dramatically after 10 minutes
This woman is a fraud and a nasty piece of work and I'm struggling to understand how she still has a job after seeing and hearing many other peoples experiences with her.
Should not be allowed to make people feel like this on there driving test!
Jul 2, 2021
Complaint about instructor Beth seemed alright at the start then after doing my parallel she then made me drive back she sat there like a brick and had a sour asf face she then failed me for "not looking over my shoulder" which I did do TWICE then also failed me for hesitation when the lorry looked like it wasn't stopping then when I got back after being out for ten minutes she made me park up said I failed then fucked off 🖕🏼
Dec 10, 2020
Had my driving test today and had Beth as my examiner, she was lovely made me feel really at ease.... polite simple instructions given ... thank you passed first time 😊
Oct 29, 2020
DONT BELIEVE EVERYTHING YOU READ. Had driving examiner Beth today. After reading these reviews I was very anxious about getting this lady, but I can honestly say she was so lovey and made me feel at ease straight away. She was kind and made conversation throughout the test which made me feel a whole lot better about the situation. She gave great clear instructions on what to do and follow. Which lead me to pass my test with her. Very pleased with my outcome.