Provided are contact details for Grantham Driving Test Centre (Somerby), test route tips, test booking information and help passing the driving test in Lincolnshire.
TEST CENTRE CONTACT DETAILS
Practical Driving Test Centre Address
Spitalgate Airfield
Blue Harbour
Grantham
Lincolnshire
NG31 7TX
Test Centre Details:  When arriving for your test appointment, follow the one way system around the building to designated parking. Male and female toilets are available. Please do not practice on site.
Test Centre Provides Tests For: Car, Motorcycle module 2
THE DRIVING TEST IN Grantham
Grantham Driving Test Centre is located in and around busy town roads and rural roads. Both of which are likely to be featured during the driving test. The driving test tips tutorial section includes advice on using country roads which often can be difficult.
The examiner will be expecting a high standard of driving skill and safety at such road systems as roundabouts, junctions and crossroads. Usually a single driving test manoeuvre will be requested, although occasionally a second is asked for, plus a 1-in-3 possibility of the emergency stop procedure.
The Grantham driving test routes may alter slightly during the practical but will generally detail the various routes that the examiner will take you on.
BOOKING A DRIVING TEST AT Grantham DRIVING TEST CENTRE
Taking a practical driving test during the quietest times of the day can often be beneficial to test candidates. Book your test if possible outside of rush hour times of day for your particular area. Two options are provided for booking a test.
Book a driving test by phone
The DVSA (Driver and Vehicle Standards Agency) automated telephone number allows for a practical test to be booked at Grantham from the selected free slots available. Contact and booking telephone numbers can be located within the book a driving test section. If you wish to speak to an adviser, listen to the options provided in the recorded message.
Book your driving test online
Driving test internet bookings are often the preferred option due to the free slot availability being displayed to the test candidates. See the book a driving test section for booking a practical driving test at Grantham.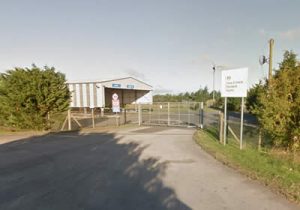 Rescheduling or cancelling the driving test
3 working days notice is required to cancel the driving test at Grantham if you require a full refund. The same conditions apply if you wish to reschedule. Cancellations and rescheduling can be done via the contact details above.
Grantham DRIVING TEST CENTRE PASS RATES
The pass rates vary depending on which driving test centre that you take your practical test with. Once you have found a test centre closest to you, the driving test pass rates section will provide you with an indication of the statistics for that test centre.
Grantham TEST CENTRE TELEPHONE NUMBER
If you wish to book or amend a practical driving test time or date, please follow the instructions above as this cannot be done via test centres directly. You may contact Grantham Driving Test Centre, or any driving test centre to inform the manager that you may be late, or to enquire whether a test is still going ahead due to bad weather. See driving tests in bad weather for further information. You may find your test centre telephone contact number in the driving test centre contact numbers section.
PRACTICAL DRIVING TEST CENTRE REVIEWS
Reviews help us to decide on services and products and what best to look out for. Write a review of Grantham Driving Test Centre and let others taking their test at this centre what it was like. Tell us what the test routes were like, easy or hard, whether you passed or failed, what the test examiner was like. It's quick and simple – no signup necessary and only your nickname will be displayed. To ensure your review meets our guidelines, please read our Terms and Conditions prior to submission.
Average rating:
18 reviews
Jan 9, 2023
Very kind examiner who gave very clear and constructive criticism on my fail last week. Very understanding as to my disability needs as well. Only issue is the lack of disabled loo and parking although this isn't the fault of the examiners themselves if you do need the toilet remember to go before you get to the test centre! Thanks so much to the examiner I had though as I now know what to work on and how to be a safer driver.
Apr 5, 2022
I had examiner Liz. Great person makes me really comfortable and we had even some small talk. Even i forget switch on dipped headlights but she said me really nice to switch them on what course i did. Dont be nerves before your test peoples because they see it and then peoples starts make mistakes. I passed 4 minors
with only 7 hours of driving lessons
Dec 24, 2021
I had my test about 2 weeks ago now, after failing another one a few months ago, this time I had Debbie, she was lovely! Made me feel at ease by engaging conversation and being polite!
Nov 13, 2021
I had Debbie for my test, I didn't pass but she was really kind and accommodating, very patient and went over my minors, let me take the time I needed and let me play music quietly. Understood my nerves and gave enough small talk back to help me relax. A friendly face right away, really hoping to get her again next time as I know very clearly where my mistakes were thanks to her going over them with me. Wish I had passed but couldn't have asked for a better fail experience.
Nov 2, 2021
What a horrible woman. You honestly should get rid of her as she is clearly not suitable for this job. She was sent herself for training twice and the result? None. No improvement. Do us all a favour and hand in your notice.