Provided are contact details for Hamilton Driving Test Centre, test route tips, test booking information and help passing the driving test in Lanarkshire.
TEST CENTRE CONTACT DETAILS
Practical Driving Test Centre Address
30 Selkirk Street
South Hamilton
Lanarkshire
ML3 6RQ
Test Centre Details:  Ramp access to Hamilton Driving Test Centre for wheelchair users. Male and disabled toilets available. Test candidate car parking facilitites available.
Test Centre Provides Tests For: Car, Motorcycle module 2
THE DRIVING TEST IN Hamilton
As Hamilton Driving Test Centre is situated around the outskirts of Hamilton, it is likely that the driving test will involve both rural roads and busy urban roads. For rural roads, the country road driving guide provides tips on how to use these challenging road types.
A high level of safety and ability on roundabouts, junctions and crossroads will be required and a high standard of skill, accuracy and awareness for for the test manoeuvres. One test manoeuvre will be requested out of the possible four.
The emergency stop procedure has a one-in-three chance of being requested. Ten minutes of the driving test time will be set aside for the independent driving. The Hamilton driving test routes may alter slightly during the practical but will generally detail the various routes that the examiner will take you on.
BOOKING A DRIVING TEST AT Hamilton DRIVING TEST CENTRE
Practical driving tests can be booked from early morning to late afternoons. Certain test times can clash with rush hour traffic. Avoiding these times can be beneficial for quieter roads during the test. To book your driving test, see the options below.
Book a driving test by phone
The DVSA (Driver and Vehicle Standards Agency) automated telephone number allows for a practical test to be booked at Hamilton from the selected free slots available. Contact and booking telephone numbers can be located within the book a driving test section. If you wish to speak to an adviser, listen to the options provided in the recorded message.
Book your driving test online
Driving test internet bookings are often the preferred option due to the free slot availability being displayed to the test candidates. See the book a driving test section for booking a practical driving test at Hamilton.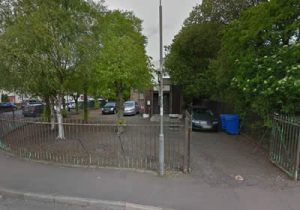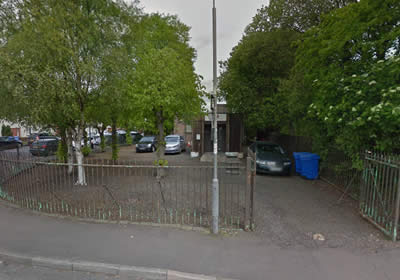 Rescheduling or cancelling the driving test
3 working days notice is required to cancel the driving test at Hamilton if you require a full refund. The same conditions apply if you wish to reschedule. Cancellations and rescheduling can be done via the contact details above.
Hamilton DRIVING TEST CENTRE PASS RATES
The pass rates vary depending on which driving test centre that you take your practical test with. Once you have found a test centre closest to you, the driving test pass rates section will provide you with an indication of the statistics for that test centre.
Hamilton TEST CENTRE TELEPHONE NUMBER
If you wish to book or amend a practical driving test time or date, please follow the instructions above as this cannot be done via test centres directly. You may contact Hamilton Driving Test Centre, or any driving test centre to inform the manager that you may be late, or to enquire whether a test is still going ahead due to bad weather. See driving tests in bad weather for further information. You may find your test centre telephone contact number in the driving test centre contact numbers section.
PRACTICAL DRIVING TEST CENTRE REVIEWS
Reviews help us to decide on services and products and what best to look out for. Write a review of Hamilton Driving Test Centre and let others taking their test at this centre what it was like. Tell us what the test routes were like, easy or hard, whether you passed or failed, what the test examiner was like. It's quick and simple – no signup necessary and only your nickname will be displayed. To ensure your review meets our guidelines, please read our Terms and Conditions prior to submission.
Average rating:
12 reviews
May 28, 2022
This is the worst test centre ever. Examiners are assholes and expect from you seriously bullshit. If you have choice another test centre don't hesitate with that.
Sep 5, 2020
Done my DAS for a full A licence for motorbikes with Route 66. Sam was my examiner, he's a lovely guy who WANTS you to pass, I failed 3 times before passing on my 4th, and all 3 times it was me who failed, not Sam. An instructor can't 'just fail you.' Don't come across as a wanker and he'll like you. He's one of the DVSA's most experienced examiners, being over 70. But don't let that fool you, he's as sharp as a tack and has the memory of an elephant. Don't argue with him on the debrief like some do, there's no point. Enjoy!
Mar 6, 2020
A joke of a centre I sat my mod 2 on the 5/3/20 and the examiner put me at unease straight away he asked me too read a number plate on black car that I did then he says not that one the one behind it which was blocked he might have thought it was funny I didn't , then on road test very early on I made a mistake fair enough then he comes over the radio and says this is no good can you not read which absolutely floored me and just wanted too get off the bike and walk back and various comments throughout the ride I've been driving for over 30 years and never had an accident he made me feel like a school boy fair enough I failed his but his attitude stinks - the guy after me passed but had a full blown argument with him and I know he did worse than I did and he passed but he was also fuming with his bloody attitude - my instructors have been amazing with all their help but I for one won't be going back there for retest I would think twice about anyone going there after what I have read and heard but if your unlucky enough too get this guy hopefully you pass with flying colours just be positive 👍
Feb 25, 2020
The woman examiner is extremely harsh and desperately trying to meet her fail quota
Can someone inform her the majority of people don't need to flip their head from side to side to see out their mirrors, I can look with my eyes thank you
I recommend you take your instructor with you if you get her
They won't be able to do anything but it might make you feel better knowing you failed from the awful bad luck of getting her rather than any life
threatening majors
Jan 9, 2020
My wife has been tested 3 times at this centre, each time a female examiner has deliberately selected her and then failed her for vague faults. Examiners have zero repercussions as there is no redress system beyond an appeals process which cannot overturn a result.

Her instructor has informed her that further lessons would be pointless as she already surpassed the required level of readiness to be tested. My wife is Asian and I never imagined it, however it is becoming apparent that the examiners so far simply don't want her to pass and I'm starting to think there is some sort of prejudice.

These people need to be brought to heel since they seem confident that can behave with impunity. No doubt this will receive zero response since they know they can only bully people they think they can get away with bullying.