Provided are contact details for Hinckley Driving Test Centre, test route tips, test booking information and help passing the driving test in Leicestershire.
TEST CENTRE CONTACT DETAILS
Practical Driving Test Centre Address
33 Brookside
Hinckley
Leicestershire
LE10 2TG
Test Centre Details:  1st floor accommodation – 14 steep stairs to access. Arrangements would need to be made with mobility impaired candidates to be met downstairs. No car parking available at Hinckley Driving Test Centre. Please park sensibly in the service area for the shops or in the lay-bys. Male and female toilets are available.
Test Centre Provides Tests For: Car, Taxi
THE DRIVING TEST IN Hinckley
Hinckley Driving Test Centre is situated in busy town roads and close to rural roads. Both road types are likely to feature on the driving test. Our tutorial section provides guides on many roads, including country roads. An excellent knowledge of various road systems to include crossroads, junctions and roundabouts (including mini roundabouts) is required.
The driving test will include a minimum of one test manoeuvre and the emergency stop procedure which has around a 1-in-3 possibility of being requested. Test routes are available for many of the test centres and may include Hinckley driving test routes.
Viewing the test routes provide test candidates with an insight into the various types of roads and traffic systems they're likely to encounter.
BOOKING A DRIVING TEST AT Hinckley DRIVING TEST CENTRE
Practical driving tests run from early morning through to late afternoon. Consider the location you intend on taking your test and ideally book your practical at a time that avoids peak-traffic rush hour. Below are the available options for making a booking:
Book a driving test by phone
Practical driving tests can be booked for any test centre including Hinckley by telephone. The book a driving test section contains the DVSA (Driver and Vehicle Standards Agency) contact numbers which will put you through to an automated booking service. A DVSA assistant can be reached by listening to the options provided when calling.
Book your driving test online
Booking the practical test via the internet is easily completed. The online system displays the availability of tests with dates and times to choose from. See the book a driving test section for booking a practical driving test at Hinckley.
Rescheduling or cancelling the driving test
3 working days notice is required to cancel the driving test at Hinckley if you require a full refund. The same conditions apply if you wish to reschedule. Cancellations and rescheduling can be done via the contact details above.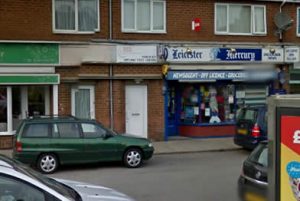 Hinckley DRIVING TEST CENTRE PASS RATES
The pass rates vary depending on which driving test centre that you take your practical test with. Once you have found a test centre closest to you, the driving test pass rates section will provide you with an indication of the statistics for that test centre.
Hinckley TEST CENTRE TELEPHONE NUMBER
It is possible in some cases to contact your practical driving test centre only to inform the centre manager that you may be running late, or if a scheduled driving test is still going ahead due to for example bad weather. See driving tests in bad weather for further information. Driving tests cannot be rearranged, booked or cancelled via test centres directly and can only be done via the DVSA. The Hinckley Driving Test Centre contact telephone number may be located within the driving test centre contact numbers section.
PRACTICAL DRIVING TEST CENTRE REVIEWS
Writing a review of Hinckley Driving Test Centre whether good or bad will help others in deciding which test centre to use and what to expect on their driving test. As an example, let other know whether you passed or failed, what your examiner was like, how difficult was it and what were the test routes like. It's quick and simple – no signup necessary and only your nickname will be displayed. To ensure your review meets our guidelines, please read our Terms and Conditions prior to submission.
Average rating:
14 reviews
Sep 27, 2021
Doesn't deserve 1 star, Margaret o hare should not be in the job. Failing someone for doing 45 in a 60 when it's absolutely throwing it down with rain is nothing short of ridiculous. This is why tests shouldn't be under the discretion of the instructor. It should be marked on the law of the roads. Poisonous old woman I will be phoning up and I'll do my damdest to see that she'll never work at another test centre again.
Jul 30, 2020
Had my test today ,with the same lady in question on this review site, apparently the maximum speed limit assigned to the roads is the target you must be driving at and nothing below - such as 55 in a 60. I think this lady needs her own certification reviewing! as that is not what is within the highway code. We wouldnt have overtaking lanes if that is the case.

I would not recommend this test centre,
Jul 30, 2020
If I could give the women there below one star I would, she's failed me twice and is far to picky, I pulled out of a road turning right and she failed me even tho I looked and the road to clear, if you want to pass don't use this test as she is really isn't worth the risk of getting her 🤦‍♂️
Feb 2, 2020
I nether recommend this test centre.
Jan 20, 2020
Margaret O'Hern- A woman with a HEART OF GOLD
After failing my test 6 times in Wigston test centre, I finally decided to change my test centre, Hinckley was recommended by my instructor.
Meanwhile, I believed within me that by my 3rd attempt I had passed. So, also my 4th, 5th and 6th attempts. Inasmuch as I knew I had few errors that I believed were unfairly magnified by these examiners during those tests, I thought I was unlucky with the examiners who more or less demanded PERFECTION from me.
I read the various reviews and pass rate of Hinckley test centre and also about its examiners. I was terrified when I saw that the pass rate of Hinckley was not really better than Wigston, but I just needed a new lease of life. I was tired of Wigston and its examiners. I just needed a change for once. I needed an independent assessment and assessor! But alas, It was like going deliberately from frying pan to fire! I still wanted it, yes, yes, no more Wigston!

The reviews about Margaret O'Hern were very scary. I could only silently prayed not to fall into her hands, but my prayers were not answered. I fell into her hands. Into Margaret's hand!
Upon seeing her, she looked firm and courteous as she opened the door for me to lead me out of the office.The initial documentations were done and we headed to the car. She made me feel comfortable by asking for what I would have been doing if I was not at the test centre. I felt relaxed and composed. The only time I was made comfortable like she did was doing my 1st test in Wigston.
The test was scheduled for 2.30pm and was about 25 minutes of independent driving-I gave it my all. Then, came the time for her to direct me, we got to a major roundabout and she directed me to go on the 4th exit, I felt I missed it twice. I was afraid as I went on the 3rd exit, but she encouraged me to carry on, I still had some minor faults here and there. I however, braced up and was determined to put in my best by checking the mirrors,exhibit lane discipline, do manoeuvres, show judgement,observation and awareness planning.
At the end of the test, I was expectant but I could not say with certainty that I had passed. I needed to wait for Margaret! She was calm and tranquil, I was breathless and nervous!. She asked,"How many times have you done this test?, I said 6 times. I was fidgeting and trying to catch a glimpse of the answer on her tablet, but I could not. She asked my Instructor to join us in the car and she now broke the good news- You passed!, you did it! She said,"I think you can drive well honestly, however I need you to be cautious.....,don't think you passed by changing your centre, It is because your driving is at acceptable level......." I was overwhelmed with joy, ecstasy and gladness.
She went ahead to give her analysis about my overall performance in the presence of my instructor.
Margaret O'Hern displayed professionalism, civility,thoroughness and competence all through my test period. I believe she has a heart of Gold! I was glad she was my independent assessor after 6 attempts all at Wigston test centre.
Thank you Margaret once again for giving me and family a New year 2020 gift. May the Lord answer you in times of trouble,protect you and send help from His temple to you. Psalm 20:1-4.