Detailed below provide the Kingston upon Thames Pearson Professional Theory Test Centre contact address details, services offered and advice for booking and taking your theory test.
Driving Theory Test Centre Address
4th Floor, Drapers Court
Kingston Hall Road
Kingston upon Thames
Greater London
KT1 2BQ
Toilets: Yes
Disabled access:
Translator Booth: No
Welsh Online: No
FINDING Kingston upon Thames THEORY TEST CENTRE
Train stations are often a short walk from most theory test centres.
Kingston upon Thames Railway Station
Wood Street
Kingston
KT1 1UJ
Station telephone number: 0871 200 4950. Train station is approximately 0.5 miles (11 minute walk) from Kingston upon Thames Theory Test Centre.
Arriving by car: The Rose Car Park is situated on The Bittons, approximately 1 minute walk to the theory test centre.
BOOK A THEORY TEST AT Kingston upon Thames THEORY TEST CENTRE
The DVSA (Driving and Vehicle Standards Agency) are responsible for managing all theory test booking. They provide two methods in which a theory test can be booked – see below for details. You'll need some information from your driving licence whilst making the booking. Pearson Professional conduct the theory test, whose contact details can be found within the booking section.
Book a theory test by telephone
An automated telephone booking service is available for theory test bookings at all UK test centres including Kingston upon Thames. Any queries or concerns, an option to speak to a DVSA member of staff is available. See the book a driving theory test section for telephone details.
Book a theory test online
Due to vacant theory test slots being displayed online, internet theory test booking is a popular option. To book your theory test in Kingston upon Thames, see the book a driving theory test section for all DVSA theory test booking information.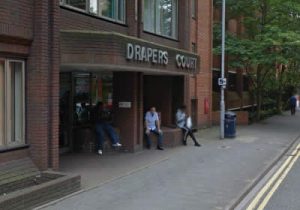 CANCELLING AND RESCHEDULING THE THEORY TEST
It is possible to reschedule the theory test for an alternative time and date, or cancel the test for a full refund. For this to become possible, please allow a minimum of three working days notice, including Saturdays.
AFTER YOU HAVE BOOKED YOUR TEST
Ensure you provide the correct e-mail address whilst making your booking as the DVSA will send you an e-mail once you have completed the theory test booking. In case you can't find it, check your junk folder. The e-mail will confirm the test booking time, date, address and provide you with a reference number. Although not essential to take to the theory test centre, it's advisable to print this e-mail to show to the centre staff if any problems arise.
ATTENDING THE THEORY TEST
Allow yourself plenty of time to arrive at Kingston upon Thames Theory Test Centre. All theory test centres operate strict allocated test times for each candidate. Arriving late may see you unable to take the test and you'll lose the booking fee. Your provisional driving licence photocard must be taken with you to Kingston upon Thames Theory Test Centre on the day of your test. If you retain the old style licence, a valid UK passport must be taken with your driving licence to provide adequate forms of identification.
Failure to provide such items will prevent you from sitting the theory test and also lose the theory test fee. If you have misplaced your licence, contact the DVLA who will send you a replacement. See the learning to drive section for information on obtaining a new licence.
Kingston upon Thames THEORY TEST CENTRE REVIEW
Reviews provide an excellent indication of what to expect from a product or service. Write a short review of Kingston upon Thames Theory Test Centre so that others have an idea of how easy it was to find the test centre, were the test centre staff professional and polite, how were the test centre facilities? That's just an example, but of course don't forget to tell us if you passed. Reviews are quick and simple, no sign up and only your nickname will be displayed. To ensure your review meets our guidelines, please read our Terms and Conditions prior to submission.
Average rating:
8 reviews
Sep 15, 2019
Such rude and condescending staff especially the guy that gives you instructions prior to sitting the test. Don"t let it put you off your theory test.
Feb 7, 2019
I wouldn't even rate 1 star if I could. Luckily I passed today, considering how rude and military like the staff were. No compassion or consideration, naturally people are nervous and if it's your first time going there you're a bit of a headless chicken , they talk to you as if your stupid. It's actually laughable avoid going there if you can.
Aug 1, 2018
Very rude staff I had small picture with my God and told me that if I don't leave it from my blouse pocket I can't give the exam. I feel discriminated is my religion my believe. She told me to get out as I'm not allowed to give the exam . I loose my exam because of her and as well the money but No the money is the issue . She is racist person and seems that nobody say nothing the incident gone.
Dec 15, 2017
Very rude and unprofessional staff. After i left everything in the locker again the guy who wanted to let me in the test roo. Said empty your pockets. And after test when i chosen to do the trial test he came and intrupted me and just pointed to the first guestion answer and then in a very rude manner made me to leave the room by saying . You finished . Go . Why you seat? I m going to make a complain. I wish it was a zero star option.
Sep 17, 2017
I would've chose 0 stars but they don't allow that option. I had my theory test booked for Thursday - over the weekend my purse was stolen so I lost my ID - I tried to call on sunday but they are closed so I called on Monday to re-schedule, I said because they are closed on sunday how was I meant to inform them - they told me that's not their problem and I have to pay again - staff are rude, unsympathetic and are money grabbers (they will do anything to have your money and make any excuse for you to not do the test / re schedule) use less