Provided are contact details for Kirkcaldy Driving Test Centre, test route tips, test booking information and help passing the driving test in Fife.
TEST CENTRE CONTACT DETAILS
Practical Driving Test Centre Address
10 Randolph Place
Kirkcaldy
Fife
KY1 2YX
Test Centre Details:  Ramp access to test centre for wheelchair users. Male, female and disabled toilets available.
Test Centre Provides Tests For: Car, Motorcycle Module 1, Motorcycle Module 2, Car and trailers, Approved driving instructor – part two, Approved driving instructor – part three
THE DRIVING TEST IN Kirkcaldy
Kirkcaldy Driving Test Centre is situated around both rural and urban roads. Both road types are likely during the driving test. Rural roads can often be difficult for learners as judging the appropriate and safe speed for bends in the road can be difficult to judge. The country road driving tutorial helps with this.
High speed dual carriageway systems such as the A92 also feature regularly on the test. During the test, the examiner will require one test manoeuvre with the emergency stop having a 1-in-3 possibility of being requested. Around 10 minutes of the test will be required for independent driving.
Test routes are available for many of the test centres and may include Kirkcaldy driving test routes. Viewing the test routes provide test candidates with an insight into the various types of roads and traffic systems they're likely to encounter.
BOOKING A DRIVING TEST AT Kirkcaldy DRIVING TEST CENTRE
The majority of UK driving test centres operate Monday to Friday throughout the day. Rural, less busy test centres may operate on a part-time basis only. To book a practical driving test, see the options below.
Book a driving test by phone
All practical driving tests are booked via the Driver and Vehicle Standards Agency (DVSA), and can be booked by telephone. To book a test at Kirkcaldy Driving Test Centre, see the book a driving test section for booking contact telephone numbers. This is an automated service, though a DVSA assistant can be reached by following the options provided.
Book your driving test online
The most popular method for booking a practical test is via the internet. Upon making a booking, the available times and dates will be displayed for your chosen test centre. To make a test booking at Kirkcaldy Driving Test Centre, see the book a driving test section.
Rescheduling or cancelling the driving test
Driving Tests can be rescheduled or cancelled. Changing your driving test date can be done providing three working days' notice is given. To cancel your test and receive a full refund from DVSA bookings, three working days' notice must also be provided. Saturdays are also classed as a working day.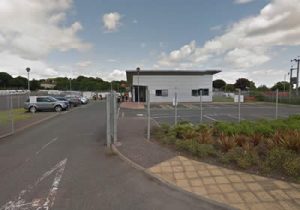 Kirkcaldy DRIVING TEST CENTRE PASS RATES
Pass rates vary from each test centre, often due to the difficulty of the test routes. Some test candidates choose a test centre outside of their location due to the type roads that are taken on the test. The driving test pass rates section may show driving test pass rate statistics for your practical test centre.
Kirkcaldy TEST CENTRE TELEPHONE NUMBER
Practical driving test centres can be contacted for various reasons including to see whether a scheduled test is going ahead due to bad weather for example (See driving tests in bad weather for further information), or to inform the test centre manager that you may be running late. Driving tests cannot be booked or rescheduled via test centres.
This can only be done via the DVSA. The Kirkcaldy Driving Test Centre contact telephone number may be located within the driving test centre contact numbers section or obtained from your driving test confirmation letter or email.
PRACTICAL DRIVING TEST CENTRE REVIEWS
Reviews are a great way of letting people know what's good or bad about a product or service. Write a review of Kirkcaldy Driving Test Centre to let other know if you passed or failed the test, how difficult the test routes were, whether the test centre had adequate facilities and what your examiner was like on the day. It's quick and simple – no signup necessary and only your nickname will be displayed. To ensure your review meets our guidelines, please read our Terms and Conditions prior to submission.
Average rating:
8 reviews
Dec 30, 2021
examiner named demi, shocking cleary hiring anyone at the rate, failed for her being unaware of what is going on around how she is allowed to examine others on their own driving will confuse me
Aug 21, 2021
Absolute joke… failed my test for "speeding" was constantly checking my speed the whole test, why would I be desperate to pass and want to speed, weather conditions were not the best and have been ready for my test for many many weeks, my instructor was in shock that I was back so quick the route I got on my test done 20 mins before my test and knew the roads and the speeds, was aware and think its ridiculous that you struggle to get a test and when you do you get the p taken out of you…
May 13, 2021
The tester is not fair to everyone. Have you no shame?
Sep 7, 2020
Horrible testers
Mar 4, 2020
Absolute joke of a test centre. All instructors should be ashamed of there self, it's clear that the centre is struggling for money which allows the instructors to fail there clients without having a reason to do so. Tests should not also be cancelled on the day that the client has a test and the instructors should be more polite and manourable.