Provided are contact details for Loughton Driving Test Centre, test route tips, test booking information and help passing the driving test in Essex.
TEST CENTRE CONTACT DETAILS
Practical Driving Test Centre Address
Crown Buildings
284 High Road
Loughton
Essex
IG10 1RB
Test Centre Details:  Please note there is one step to access to the test centre. Special arrangements will be made for disabled test candidates. The centre is located alongside the Benefits building, by the memorial on the green, where the road name changes from Loughton High Road to Church Hill. Car parking facilities available, though limited spaces. No toilet facilities.
Test Centre Provides Tests For: Car, Approved driving instructor – part two, Approved driving instructor – part three
THE DRIVING TEST IN Loughton
Loughton Driving Test Centre is situated just off Loughton High Street. A variety of roads are often taken from this test centre. More rural country roads tend to be taken than dual carriageways however. The country road driving tutorial benefits learner drivers in establishing an understanding of the correct and safe speed to use of rural roads.
Straight out of Loughton Driving Test Centre can lead you directly into busy town driving. Various road systems including roundabouts, crossroads and junctions will be tested. The areas covered on the test routes are around the Epping, Chingford, Theydon Bois, Woodford and Buckhurst areas.
The testing examiner will require you to demonstrate one manoeuvre and the emergency stop procedure having around a 1-in-3 chance of being requested. All practical test now have a section called independent driving, of which takes around 10 minutes.
Test routes are available for many of the UK practical driving test centres and may include Loughton driving test routes. The routes aid test candidates in gaining an understanding of the various roads and systems that the examiner will take you on during your test. Routes can be viewed on this website or downloaded as an app.
BOOKING A DRIVING TEST AT Loughton DRIVING TEST CENTRE
Certain times of the day in busy areas tend to suffer from road congestion. These 'rush hour' times can make a driving test more challenging for test candidates. Booking a test to take place outside of these times of day is often beneficial. Tests can be easily booked via one of two methods.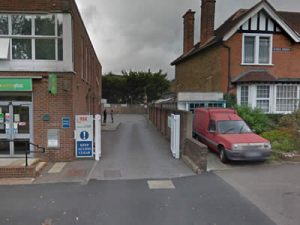 Book a driving test by phone
Practical driving tests in the UK are booked via the Driver and Vehicle Standards Agency (DVSA). Driving tests can be booked by telephone or via the internet (see below). To book a test at Loughton Driving Test Centre, see the book a driving test section for booking contact telephone numbers. This is an automated service, though a DVSA assistant can be reached by following the options provided.
Book your driving test online
The most popular method for booking a practical test is via the internet. Upon making a booking, the available times and dates will be displayed for your chosen test centre. To make a test booking at Loughton Driving Test Centre, see the book a driving test section.
Rescheduling or cancelling the driving test
Driving Tests can be rescheduled or cancelled. Changing your driving test date can be done providing three working days' notice is given. To cancel your test and receive a full refund from DVSA bookings, three working days' notice must also be provided. Saturdays are also classed as a working day.
Loughton DRIVING TEST CENTRE PASS RATES
Pass rates vary from each test centre, often due to the difficulty of the test routes. Some test candidates choose a test centre outside of their location due to the type roads that are taken on the test. The driving test pass rates section may show driving test pass rate statistics for your practical test centre.
Loughton TEST CENTRE TELEPHONE NUMBER
A member of staff can be contacted at your test centre to inquire on any general driving test questions you may have, for example if a test is still going ahead due to bad weather (See driving tests in bad weather for further information). Practical driving test can only be booked, cancelled or amended via the DVSA directly however. See above for details. The Loughton Driving Test Centre contact telephone number may be located within the driving test centre contact numbers section or obtained from your driving test confirmation letter or email.
REVIEWS FOR YOUR DRIVING TEST CENTRE
Write a review of Loughton Driving Test Centre to let others know how your test went. You can tell people if you passed or failed the driving test, what the test routes were like, were there difficult parts? Tell us what the test centre was like, was there adequate facilities? Was it easy to find? and what was your examiner like on the day? It's quick and simple – no signup necessary and only your nickname will be displayed. To ensure your review meets our guidelines, please read our Terms and Conditions prior to submission.
Average rating:
21 reviews
Sep 15, 2021
I had my driving test today and was told just before I started that i would be having another examiner sitting at the back of the car with us, so not only did I have the stress of the driving test but also the panic of the unexpected examiner judging me from behind. This is completely unfair on the student to spring this on them with no warning they should at least warn them a few days in advance that HEAD driving instructor would be in the car too. I also do not understand how i couldnt have my driving instructor in the car with us because of the covid regulations THEY have put in place but it is ok for them to add an extra examiner. I felt as if i had failed before I had even got behind the wheel.
Sep 21, 2020
failed twice, second time I personally believe was unfair. passed third time and just want to say how amazing Roger is as an examiner. was very friendly and gave clear instructions didn't make me feel nervous at all. He is the only reason I'm giving this review 4 stars would be 2 stars if it wasn't for Roger
Dec 9, 2019
I had my test today which I failed with 4 minors and one serious (for being silly not entering the mini roundaubout for a long time lol). Although I have not passed I have to say it was a good experience - the examiner Roger was friendly, made me less stressed and was fair with his feedback. Thanks Roger!
Dec 2, 2019
Steve is evil, so rude and horrible failed me for no reason and also laughed at my minor mistakes saying how stupid they are. Bad move hiring people like him who clearly have a miserable life.
Nov 12, 2019
I've done my test at Loughton about 5 or 6 times now. Every fail I've had had been for the most ridiculous reasons. Just failed because my examiner told me "I looked but I didn't Look" when reversing out of a bay even though I did my 6 point check. But in her opinion I didn't look "properly" even though I saw there were no cars. Reversed fine and left the car park. I have done tests with 0 minor faults and they STILL find something minuscule to fail you on. They will never look at your test as a whole. They will fail you for no reason.
Page 1 of 5:
«
‹
1
2
3
4
5
›
»