Provided are contact details for Merthyr Tydfil Driving Test Centre, test route tips, test booking information and help passing the driving test in Mid Glamorgan.
TEST CENTRE CONTACT DETAILS
Practical Driving Test Centre Address
Merthyr Industrial Park
Pentrebach
Merthyr Tydfil
Mid Glamorgan
CF48 4DR
Test Centre Details:  Male and female toilet facilities available. No car parking available.
Test Centre Provides Tests For: Car, Taxi, Motorcycle module 2
THE DRIVING TEST IN Merthyr Tydfil
Town and village driving is involved during the driving test from Merthyr Tydfil Driving Test Centre as will be rural country roads. See the country road driving tutorial for further information. High speed 'A' roads such as the A4060 and A470 are likely.
Expected is a minimum of one driving test manoeuvre along with the emergency stop procedure. The emergency stop has a 1-in-3 possibility of being requested although test centres with quieter routes, is more likely.
Test routes are available for many of the UK practical driving test centres and may include Merthyr Tydfil driving test routes.   The routes aid test candidates in gaining an understanding of the various roads and systems that the examiner will take you on during your test. Routes can be viewed on this website or downloaded as an app.
BOOKING A DRIVING TEST AT Merthyr Tydfil DRIVING TEST CENTRE
Most UK driving test centres conduct tests from Monday to Friday. Certain test centres in rural areas may offer only part-time tests.
Book a driving test by phone
Practical driving tests in the UK are booked via the Driver and Vehicle Standards Agency (DVSA). Driving tests can be booked by telephone or via the internet (see below). To book a test at Merthyr Tydfil Driving Test Centre, see the book a driving test section for booking contact telephone numbers. This is an automated service, though a DVSA assistant can be reached by following the options provided.
Book your driving test online
The most popular method for booking a practical test is via the internet. Upon making a booking, the available times and dates will be displayed for your chosen test centre. To make a test booking at Merthyr Tydfil Driving Test Centre, see the book a driving test section.
Rescheduling or cancelling the driving test
Driving Tests can be rescheduled or cancelled. Changing your driving test date can be done providing three working days' notice is given. To cancel your test and receive a full refund from DVSA bookings, three working days' notice must also be provided. Saturdays are also classed as a working day.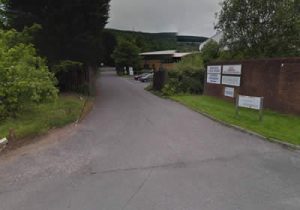 Merthyr Tydfil DRIVING TEST CENTRE PASS RATES
Throughout the UK practical driving test centres, pass rates vary. Certain centres, often in very busy areas may have a slightly lower pass rate and in this situation, some test candidates decide to take their test at an alternative test centre. The driving test pass rates section may show driving test pass rate statistics for your practical test centre.
Merthyr Tydfil TEST CENTRE TELEPHONE NUMBER
Your practical driving test centre contact telephone number (including Merthyr Tydfil Driving Test Centre) may be located on your test booking email confirmation, or found within the driving test centre contact numbers section.
Test centres must not be contacted to book, cancel or amend a driving test however (see above), and only to contact the centre manager if you have any questions or concerns regarding your test, for example if a test is still going ahead due to bad weather (See driving tests in bad weather for further information).
REVIEWS FOR YOUR DRIVING TEST CENTRE
Write a review of Merthyr Tydfil Driving Test Centre to let others know how your test went. You can tell people if you passed or failed the driving test, what the test routes were like, were there difficult parts? Tell us what the test centre was like, was there adequate facilities? Was it easy to find? and what was your examiner like on the day? It's quick and simple – no signup necessary and only your nickname will be displayed. To ensure your review meets our guidelines, please read our Terms and Conditions prior to submission.
Average rating:
9 reviews
Jun 8, 2022
My daughter had her test with Alan this morning, failed her for stalling on a roundabout, she drove perfectly for the rest of the test which he even stated himself. Oh and a minor for not knowing where the brake fluid is, what an idiot of a man 🤬
Sep 23, 2020
Examiner failed me for going 26 on a 30 never again
Sep 6, 2019
Examiner made me follow road signs for the whole test in a place im not completely familiar with and failed me for hesitating on the roundabout because I should have been given a Sat nav especially because of the busy roads and weather conditions.
Jul 26, 2019
Had Alan. He failed me for being over hesitant on busy roundabouts and for not changing gears when I change lanes?? Also grabbed my steering wheel whilst going round a bend despite the fact that I was safely on my side of the road and was going slow to avoid any collisions with oncoming vehicle. Hopefully next time I get someone who isn't set out to fail everyone.
Mar 9, 2019
Just wanted to thank the examiner Brian. I was so nervous but straight away he put me at ease. He explained everything really well and was clear with his instructions. Because of his lovely manner he totally calmed me down. And the result was a first time pass. Thank you.