Provided are contact details for Morden Driving Test Centre, test route tips, test booking information and help passing the driving test in Surrey.
TEST CENTRE CONTACT DETAILS
Practical Driving Test Centre Address
10 Tudor Drive
Morden
Surrey
SM4 4PE
Test Centre Details:  No wheelchair access. Driving test centre on 1st floor with 22 steps to access, special arrangements will be made for candidates with mobility impairment. No car park facilities, please park legally on Tudor Drive. Male and female toilets available.
Test Centre Provides Tests For: Car
The driving test Morden
The driving test from Morden Driving Test Centre will feature many diverse road types and traffic systems. Busy 'A' roads will feature with left, right turns and junctions of various types. Mini roundabouts and large multi lane roundabouts often feature. Crossroads will also be a part of the test.
Residential streets are often used for a test manoeuvre and are also a test at your ability at dealing with oncoming traffic on narrow lanes. See the passing parked cars tutorial for guidance on this matter. One of the four test manoeuvres will be requested along with the emergency stop procedure having a one in three possibility.
The examiner will set aside around ten minutes for independent driving. Test centre routes are designed by the examiners who conduct practical tests at their local test centre. The routes are designed in such a way so to involve as many diverse roads and traffic systems as possible, often including very challenging parts.
Gaining knowledge of the test routes provides valuable insight into the type of roads that will be taken during your test. Driving test routes may be available to view or a downloadable app for your mobile device in your area, including Morden Driving Test Centre.
BOOKING A DRIVING TEST AT Morden DRIVING TEST CENTRE
Test centres in busy areas often have rush hour traffic at peak times of the day. Booking a driving test so that it falls outside of these times is often beneficial to test candidates. Tests can be scheduled from morning up to afternoons, Monday to Friday. Certain busy test centres may offer Saturday bookings though a slightly higher test booking fee is incurred.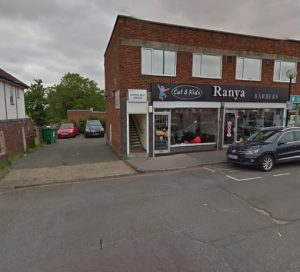 Book a driving test by phone
Practical driving tests in the UK are booked via the Driver and Vehicle Standards Agency (DVSA). Driving tests can be booked by telephone or via the internet (see below). To book a test at Morden Driving Test Centre, see the book a driving test section for booking contact telephone numbers. This is an automated service, though a DVSA assistant can be reached by following the options provided.
Book your driving test online
The most popular method for booking a practical test is via the internet. Upon making a booking, the available times and dates will be displayed for your chosen test centre. To make a test booking at Morden Driving Test Centre, see the book a driving test section.
Rescheduling or cancelling the driving test
Driving Tests can be rescheduled or cancelled. Changing your driving test date can be done providing three working days' notice is given. To cancel your test and receive a full refund from DVSA bookings, three working days' notice must also be provided. Saturdays are also classed as a working day.
Morden DRIVING TEST CENTRE PASS RATES
Throughout the UK practical driving test centres, pass rates vary. Certain centres, often in very busy areas may have a slightly lower pass rate and in this situation, some test candidates decide to take their test at an alternative test centre. The driving test pass rates section may show driving test pass rate statistics for your practical test centre.
Morden TEST CENTRE TELEPHONE NUMBER
Your practical driving test centre contact telephone number (including Morden Driving Test Centre) may be located on your test booking email confirmation, or found within the driving test centre contact numbers section. Test centres must not be contacted to book, cancel or amend a driving test however (see above), and only to contact the centre manager if you have any questions or concerns regarding your test, for example if a test is still going ahead due to bad weather (See driving tests in bad weather for further information).
REVIEWS FOR YOUR DRIVING TEST CENTRE
Write a review of Morden Driving Test Centre to let others know how your test went. You can tell people if you passed or failed the driving test, what the test routes were like, were there difficult parts? Tell us what the test centre was like, was there adequate facilities? Was it easy to find? and what was your examiner like on the day? It's quick and simple – no signup necessary and only your nickname will be displayed. To ensure your review meets our guidelines, please read our Terms and Conditions prior to submission.
Average rating:
51 reviews
Dec 8, 2023
Had my driving exam today at Morden Centre and I passed. My examiner Julie was actually brilliant. She put me at ease with her calmness and giving clear understandable instruction. Thank you so much.
Aug 31, 2023
I passed my driving test with Julie as my examiner recently. I was very nervous when getting into my car, but Julie is so friendly that I felt at ease quickly. She gave me very clear instructions throughout the test and reassured me that there was no need to rush. The atmosphere was so good that it's just like another driving lesson and I could demonstrate my competency in driving. Her feedback after the test are very constructive as well. Thank you Julie!
Aug 30, 2023
I have been to the exam twice and it seems to me so nervous and out of place, the instructors with the students as if they had 10 years of experience behind them, I'm sorry to say this, but I don't think I'll be here anymore, I'd rather go to a place where people appreciate what you do and are nicer.
Jul 24, 2023
As someone who recently underwent a driving test with examiner Paul, I must say that the experience was nothing short of unpleasant. From the moment the test began, I felt a wave of nervousness, which was only amplified by Paul's unkind demeanor and condescending attitude.
His tone of voice and choice of words were unnecessarily harsh & was reacting like I am 12 years old,His mean-spirited attitude and condescending approach, coupled with a complete disregard for my pregnancy, made the driving test a nerve-wracking ordeal.
Jun 15, 2023
Paula had a most unpleasant attitude I'm not sure if she was having a bad day but very short no eye contact and a general shortness,this is not the first time I have experienced this,will pull her on it next time