Provided are contact details for Newport Driving Test Centre, test route tips, test booking information and help passing the driving test in Gwent.
TEST CENTRE CONTACT DETAILS
Practical Driving Test Centre Address
Stephenson Street, off Corporation Road
Liswerry
Newport
Gwent
NP19 4XH
Test Centre Details:  Car parking spaces available for test candidates. Male and female toilet facilities available.
Test Centre Provides Tests For: Car, Taxi, Motorcycle Module 1, Motorcycle Module 2
THE DRIVING TEST IN Newport
The driving test from Newport Driving Test Centre will involve one from the possible four test manoeuvres. The choice of which manoeuvre taken is down to the examiner. Every other driving test conducted, emergency stop procedure is requested and on every test, approximately 10 minutes of independent driving.
Your test will involve many varied roads and traffic systems from out-of-town village and country roads (see the country road driving tutorial for advice on these road types), high speed 'A' roads and in-town busy roads where roundabouts, crossroads and junctions will be incorporated in the the test from Newport Driving Test Centre.
Test centre routes are designed by the examiners who conduct practical tests at their local test centre. The routes are designed in such a way so to involve as many diverse roads and traffic systems as possible, often including very challenging parts.
Gaining knowledge of the test routes provides valuable insight into the type of roads that will be taken during your test. Driving test routes may be available to view or a downloadable app for your mobile device in your area, including Newport Driving Test Centre.
BOOKING A DRIVING TEST AT Newport DRIVING TEST CENTRE
Many test candidates benefit from booking their driving test so that it's scheduled outside of rush hour traffic. Booking a test is easily completed and can be taken from Monday through to Friday and at certain busier test centres, Saturday tests are an option. Weekend tests incur a slightly higher test fee.
Book a driving test by phone
Practical driving tests can be booked over the telephone via an automated service. To book a test at Newport Driving Test Centre, see the book a driving test section for booking contact telephone numbers. Although this is an automated service, a Driver and Vehicle Standards Agency (DVSA) assistant can be reached by following the prompts.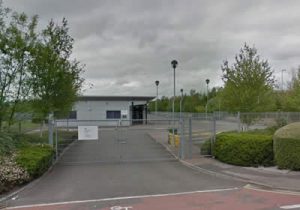 Book your driving test online
The majority of test candidates book their driving test over the internet as the available free test slots are made visible to be taken. To make a test booking at Newport Driving Test Centre, see the book a driving test section.
Rescheduling or cancelling the driving test
Driving Tests can be rescheduled or cancelled. Changing your driving test date can be done providing three working days' notice is given. To cancel your test and receive a full refund from DVSA bookings, three working days' notice must also be provided. Saturdays are also classed as a working day.
Newport DRIVING TEST CENTRE PASS RATES
Throughout the UK practical driving test centres, pass rates vary. Certain centres, often in very busy areas may have a slightly lower pass rate and in this situation, some test candidates decide to take their test at an alternative test centre. The driving test pass rates section may show driving test pass rate statistics for your practical test centre.
Newport TEST CENTRE TELEPHONE NUMBER
Your practical driving test centre contact telephone number (including Newport Driving Test Centre) may be located on your test booking email confirmation, or found within the driving test centre contact numbers section.
Test centres must not be contacted to book, cancel or amend a driving test however (see above), and only to contact the centre manager if you have any questions or concerns regarding your test, for example if a test is still going ahead due to bad weather (See driving tests in bad weather for further information).
REVIEWS FOR YOUR DRIVING TEST CENTRE
Write a review of Newport Driving Test Centre to let others know how your test went. You can tell people if you passed or failed the driving test, what the test routes were like, were there difficult parts? Tell us what the test centre was like, was there adequate facilities? Was it easy to find? and what was your examiner like on the day? Please mention no names. It's quick and simple – no signup necessary and only your nickname will be displayed. To ensure your review meets our guidelines, please read our Terms and Conditions prior to submission.
Average rating:
13 reviews
Mar 17, 2023
I had a horrendous experience today at this test center. The examiner was rude, unfriendly and disrespectful. I apparently failed for turning the corner too sharp coming into the bloody test centre. The examiner behaviour was unprofessional and didnt explain to me how i had failed.
May 31, 2022
Absolute shocking behaviour from one of the examiners this morning, very rude and unprofessional. Made me feel even more nervous than i already was. He more interested in complaining about not being able to have his toast in the test centre as the bread was stale!.
Aug 23, 2021
A friend of mine would like to make a formal complaint about the behavior of the examiner. Very sad to see quite a few negative comments on this review page
Dec 29, 2020
One of the examiners here is an absolute beast of a man who made me feel more nervous than when I went sky diving. I can appreciate the fact that they do this day in and day out, But come on. He was giving off an extremely uncomfortable aura the entire time and it didn't ease off till i got home. Till next time drill sargent major.
Dec 19, 2019
Tomorrow is my second test..I'm hoping I don't have the same examiner, made me feel so anxious and nervous. And tbh I didn't like his attitude. I appreciate its their job, but they got to appreciate its a nerve racking time for people and try and make you feel a bit more at ease.