Provided are contact details for Norris Green Driving Test Centre, test route tips, test booking information and help passing the driving test in Merseyside.
TEST CENTRE CONTACT DETAILS
Practical Driving Test Centre Address
Falklands Approach
Parthenon Drive
Norris Green
Merseyside
L11 5BR
Test Centre Details:  Ramp access to test centre for wheelchair users. Male, female and disabled toilets available. Customers to please use "Customer Parking" that is marked.
Test Centre Provides Tests For: Car, Approved driving instructor – part two, Approved driving instructor – part three
THE DRIVING TEST IN Norris Green
Norris Green Driving Test Centre is situated around the busy streets of Liverpool and the test will involve many difficult roads. High speed 'A' roads are often taken as are residential streets that are often used for test manoeuvres.
Residential streets are also used for testing your ability for dealing with oncoming vehicles in narrow lane situations. This often involves passing parked cars whilst dealing with oncoming vehicles. You will be expected to demonstrate a single manoeuvre from the possible four that the examiner has to choose from.
---
Around a 1-in-3 possibility of the emergency stop procedure being requested. The examiner will allow around 10 minutes for independent driving which is mandatory on each car driving test conducted. Test centre routes are designed by the examiners who conduct practical tests at their local test centre.
The routes are designed in such a way so to involve as many diverse roads and traffic systems as possible, often including very challenging parts. Gaining knowledge of the test routes provides valuable insight into the type of roads that will be taken during your test.
Driving test routes may be available to view or a downloadable app for your mobile device in your area, including Norris Green Driving Test Centre. The driving test routes for sat nav and other navigation devices have been updated to the latest 2019 versions. See driving test routes for sat nav.
BOOKING A DRIVING TEST AT Norris Green DRIVING TEST CENTRE
Booking a driving test is easily completed by either telephone or via the internet. Booking a test so that it is conducted outside of rush hour times may benefit test candidates, especially in busy areas.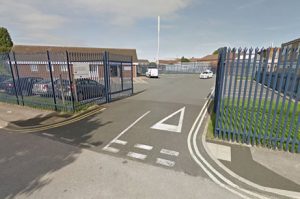 Book a driving test by phone
Practical driving tests can be booked over the telephone via an automated service. To book a test at Norris Green Driving Test Centre, see the book a driving test section for booking contact telephone numbers. Although this is an automated service, a Driver and Vehicle Standards Agency (DVSA) assistant can be reached by following the prompts.
Book your driving test online
The majority of test candidates book their driving test over the internet as the available free test slots are made visible to be taken. To make a test booking at Norris Green Driving Test Centre, see the book a driving test section.
Rescheduling or cancelling the driving test
Driving Tests can be rescheduled or cancelled. Changing your driving test date can be done providing three working days' notice is given. To cancel your test and receive a full refund from DVSA bookings, three working days' notice must also be provided. Saturdays are also classed as a working day.
Norris Green DRIVING TEST CENTRE PASS RATES
Throughout the UK practical driving test centres, pass rates vary. Certain centres, often in very busy areas may have a slightly lower pass rate and in this situation, some test candidates decide to take their test at an alternative test centre. The driving test pass rates section may show driving test pass rate statistics for your practical test centre.
Norris Green TEST CENTRE TELEPHONE NUMBER
Your practical driving test centre contact telephone number (including Norris Green Driving Test Centre) may be located on your test booking email confirmation, or found within the driving test centre contact numbers section. Test centres must not be contacted to book, cancel or amend a driving test however (see above), and only to contact the centre manager if you have any questions or concerns regarding your test, for example if a test is still going ahead due to bad weather (See driving tests in bad weather for further information).
REVIEWS FOR YOUR DRIVING TEST CENTRE
Write a review of Norris Green Driving Test Centre to let others know how your test went. You can tell people if you passed or failed the driving test, what the test routes were like, were there difficult parts? Tell us what the test centre was like, was there adequate facilities? Was it easy to find? and what was your examiner like on the day? It's quick and simple – no signup necessary and only your nickname will be displayed. To ensure your review meets our guidelines, please read our Terms and Conditions prior to submission.
Average rating:
61 reviews
Aug 14, 2022
I had Paul for my driving test the reason he's such a prick and fails loads of people. One my driving instructor said i hope you don't get him. He's so intimidating as well. Also drives a motorbike we all know what them people are like
Jul 16, 2022
It was my first go, I couldn't of been any more prepared, only had a few minors of going over speed 1-2mph but was failed for the examiner, Kevin giving me lack of direction on a roundabout therefore it was the wrong lane, but if they don't tell me the exit then I am not meant to know? Feedback at the end was so rude and sarcastic it was like he was purposely trying to put me down and knock my confidence when driving in future completely.
Jun 8, 2022
Failed at first atempt last month this is going to sound werid but most people are guttered I took it on the chin I knew wer I went wrong and still had a good laugh with the examiner Ben is the soundest guy ever the minute u go to start ur test he makes u feel
So at ease and relaxed he has this calming Ora about him he is a top guy his feed back wen I failed was spot on he told me not to give up as I will get ther he was not wrong ! I sat my test again yesterday with a guy called Matt he was just as sound as Ben was enjoyed the whole test my nerves just floated away made me felt like I was in the car on my own the chat was so calming he made everythink so clear and understanding and I came away with a PASS yesterday thank you Matt for passing me & thank you Ben for keep pushing me and telling me not to give up top fella's 🚗👍🏼
Jun 7, 2022
My review differs from most. I had the best experience I could've wished for today, with Ben as my examiner. He was very softly spoken, encouraging and kept me calm and smiling right through my test. He pointed out my minors at the end of the test and gave me some great co structure criticism. He was brilliant, so thank you Ben!
May 19, 2022
Dont use them ther all jobs worth arse lickers fail u for slightest thing will never use them again