Provided are contact details for Peterborough Driving Test Centre, test route tips, test booking information and help passing the driving test in Cambridgeshire.
TEST CENTRE CONTACT DETAILS
Practical Driving Test Centre Address
Second Drove
Fengate
Peterborough
Cambridgeshire
PE1 5XA
Test Centre Details:  Ramp access for disabled test candidate. Small ramp which leads to double door entrance which is wheelchair accessible. Male and female toilet facilities available. Car parking facilities available.
Test Centre Provides Tests For: Car, Motorcycle Module 1, Motorcycle Module 2, Approved driving instructor – part two, Approved driving instructor – part three
THE DRIVING TEST IN Peterborough
Situated on the surrounding city of Peterborough, Peterborough Driving Test Centre will include many varied road types during the driving test. Included will be rural country driving and high speed dual carriageways such as the A1139.
Rural roads often represent a difficulty to test candidates due to the high National Limit speeds combined with the often harsh corners found on rural roads. The country road driving tutorial offers advice on how to best use an appropriate speed for these roads.
---
Busy town driving will include such traffic systems as roundabouts and mini roundabouts, crossroads and junctions. A high knowledge of all such roads and systems is essential. Incorporated on the test will be one test manoeuvre of the possible four (the choice is the examiners) and a 1-in-3 possibility of the emergency stop procedure being requested. The examiner will request approximately 10 minutes of driving test time for the independent driving.
Test centre routes are designed by the examiners who conduct practical tests at their local test centre. Certain areas of the driving test routes in Peterborough can be challenging such as busy roundabouts and junctions. A further understanding of the various roads that are taken during the driving test from Peterborough Driving Test Centre can be obtained by viewing the driving test routes section.
BOOKING A DRIVING TEST AT Peterborough DRIVING TEST CENTRE
Many of the practical test centres within the UK conduct tests week-long throughout the day. Some busy centres may also offer weekend test, though there is a slightly higher booking fee. If your test centre provides Saturday tests, it will display this information whilst making a booking.
Book a driving test by phone
Practical driving tests can be booked over the telephone via an automated service. To book a test at Peterborough Driving Test Centre, see the book a driving test section for booking contact telephone numbers. Although this is an automated service, a Driver and Vehicle Standards Agency (DVSA) assistant can be reached by following the prompts.
Book your driving test online
The majority of test candidates book their driving test over the internet as the available free test slots are made visible to be taken. To make a test booking at Peterborough Driving Test Centre, see the book a driving test section.
Rescheduling or cancelling the driving test
Driving Tests can be rescheduled or cancelled. Changing your driving test date can be done providing three working days' notice is given. To cancel your test and receive a full refund from DVSA bookings, three working days' notice must also be provided. Saturdays are also classed as a working day.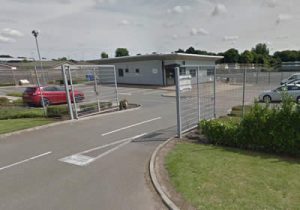 Peterborough DRIVING TEST CENTRE PASS RATES
Throughout the UK practical driving test centres, pass rates vary. Certain centres, often in very busy areas may have a slightly lower pass rate and in this situation, some test candidates decide to take their test at an alternative test centre. The driving test pass rates section may show driving test pass rate statistics for your practical test centre.
Peterborough TEST CENTRE TELEPHONE NUMBER
Your practical driving test centre contact telephone number (including Peterborough Driving Test Centre) may be located on your test booking email confirmation, or found within the driving test centre contact numbers section. Test centres must not be contacted to book, cancel or amend a driving test however (see above), and only to contact the centre manager if you have any questions or concerns regarding your test, for example if a test is still going ahead due to bad weather (See driving tests in bad weather for further information).
REVIEWS FOR YOUR DRIVING TEST CENTRE
Tell others about your experience at Peterborough Driving Test Centre and let us know how your test went, did you pass or fail, how was the test centre, were there toilets or parking facilities? Were the test routes difficult? How were the test examiners? It's quick and simple – no signup necessary and only your nickname will be displayed. To ensure your review meets our guidelines, please read our Terms and Conditions prior to submission.
Average rating:
45 reviews
Jul 31, 2021
I passed my test in june. Examiner Adil was really amazing. I would recomend him.
May 8, 2021
My son was examined on 6.5.2021 by Adil J S (? - difficult to read his signature), who was excellent. Unlike his previous two examiners who had been cold, unwelcoming and, the first one, downright unreasonable, Adil immediately put my son at ease, chatted lightly to find some common ground, gave him a full and fair test and was a credit to the Test Centre. Please, Test Centre Management, recognise this employee's good work.
Oct 2, 2020
From the moment I entered the car I was met with a cold, unempathetic and intimidating approach from my examiner. As someone who seriously struggles with driving test anxiety (this was not my first test) I immediately felt uneasy. There was no polite conversation (not even so much as I 'how are you doing today?'). I acknowledge I stalled but I truly believe the huffing and puffing and overall emotionally inappropriate attitude of my examiner aided to my panic after the stall and thus my failure. It it also worth mentioning this was no more than 2 minutes into the test and due to covid, I was told to turn around straight away. The driving test is now just an examiner looking for the first fault they can get you for and ending the test; it is not even an overall assessment of one's driving. After failing my test so early on I was obviously very distressed and upset, my examiner had no attempt to offer support or comfort and I was met with a blank, unempathetic and bored gaze. As I had to drive back battling tears, I was hardly in the right mind set to carry on driving, even just a short distance, and my examiner made no attempt to make it any easier for me. This test centre needs to review its examiners and I will not be recommending it to anyone else nor going back.. An examiner has a duty of care to give their students, who are paying for a professional service after all, and should not leave the place feeling humiliated and distraught. I can only hope I have conveyed my extreme dissatisfaction with this test centre.
Mar 19, 2020
My daughter turned up for her test on 19.03.2020 to find the centre closed, no contact was made to inform her or her driving instructor that they were closed. Your website does not indicate the test centre is closed either. This is a very stressful event in anyone's life, i understand if you have been forced to close however please have the decency to let people know.
Mar 11, 2020
I had my second standards check today with Steve Beach and I must say he is a top examiner in my eyes, on my first standards check, again I had Steve, although I failed I was given the best feedback I could have possibly ask for he spent 15 to 20 mins with me explaining where I went wrong and what needs to be done to fix it, I really feel he has made me into a better instructor just by listening to his feedback alone, I passed at second attempt with him and again he still gave me some great feedback and tips. Top man thanks Steve.