Detailed below provide the Preston Pearson Professional Theory Test Centre contact address details, services offered and advice for booking and taking your theory test.
Driving Theory Test Centre Address
Sixth Floor, Marshall House
Ring Way
Preston
PR1 2QD
Toilets: Yes
Disabled access:
Translator Booth: No
Welsh Online: No
Tests Available: Car, motorcycle, lorries, buses and coaches
FINDING Preston THEORY TEST CENTRE
Train stations and bus stations are often a short walk from most theory test centres.
Preston Train Station
Fishersgate
Preston
Lancashire
PR1 8AP
Station telephone number: See theory test centre contacts. From the station, Preston Theory Test Centre is 0.6 miles, or a 10 minute walk.
By Car: If arriving by car, Market surface car park is available, a short distance from the theory test centre on Tenterfield Street.
BOOK A THEORY TEST AT Preston THEORY TEST CENTRE
You will need your provisional driving licence at hand when you book your theory test as you'll need some details from it. You can book the theory test via one of the two methods detailed below. The Driving and Vehicle Standards Agency (DVSA) are responsible for managing all theory test bookings and Pearson Professional conduct the theory tests. Whilst making a booking, be sure to mention if you have any reading or hearing difficulties as help is available during the test.
Book a theory test by telephone
One method for booking a driving theory test is via the automated telephone booking line. Though this system is automated, a DVSA staff member can be reached by listening to the options available at the start of the process. Theory test bookings can be made in Preston by visiting the book a driving theory test section.
Book a theory test online
Due to vacant theory test slots being displayed online, internet theory test bookings are a popular option. To book your theory test in Preston, see the book a driving theory test section for all DVSA theory test booking information.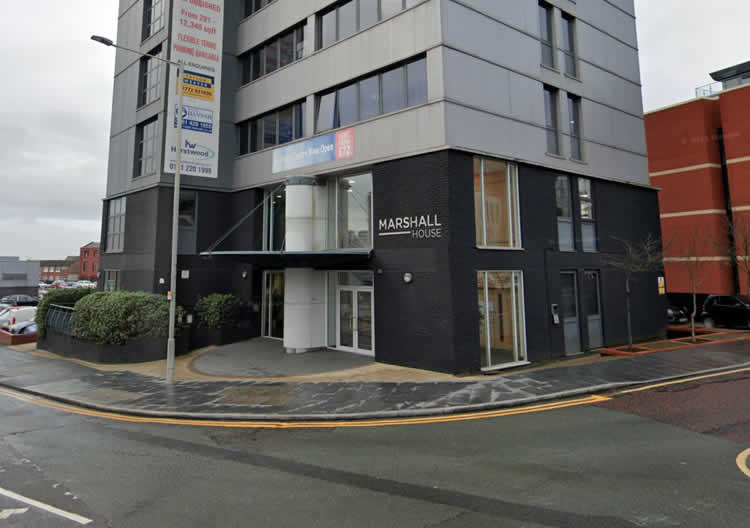 RESCHEDULING OR CANCELLING THE THEORY TEST
Three working days notice are required if you wish to reschedule the theory test for another time and date, or if you wish to cancel the test to receive a full refund. Saturdays are included as a working day.
AFTER YOU HAVE BOOKED YOUR TEST
The DVSA now send e-mails not letters to confirm your theory test booking. Check you provide the correct e-mail address so that you receive confirmation on the date, time, address and reference number of your theory test. If you have not received an e-mail, check your junk folder. Although not essential to take to the theory test centre, it's advisable to print this e-mail to show to the centre staff if any problems arise.
ATTENDING THE THEORY TEST
In order to take the theory test, your photocard provisional driving licence must be taken to your theory test appointment. If you hold the older style paper licence, a valid passport must be provided along with your paper licence at Preston Theory Test Centre. If you do not hold a passport, you will need to apply for a new driving licence which has the plastic card. Failure to provide these forms of identification will result in you being unable to take the theory test and also lose your test booking fee.
If you have misplaced your licence, contact the DVLA who will send you a replacement. See the learning to drive section for information on obtaining a new licence. Arriving at Preston Theory Test Centre in good time is essential as the test centre has strict test slots. Late arrivals will be unable to sit the test and will lose the theory test fee.
Preston THEORY TEST CENTRE REVIEW
Reviews are always helpful when considering buying a product or service. Lets others know what to expect at Preston Theory Test Centre by writing a short review. For example; how easy was the test centre to find? If you arrived by car, how were the parking facilities? How were the test centre staff and facilities? And of course, don't forget to tell us if you passed. Reviews are quick and simple, no sign up and only your nickname will be displayed. To ensure your review meets our guidelines, please read our Terms and Conditions prior to submission.
Average rating:
4 reviews
Jan 23, 2019
Did my test at Preston about two weeks ago and passed. The staff really put me at my ease and were great.
Nov 28, 2018
On arriving I was greeted by a stone face lady who commanded me to give her my licence and take off my watch and coat(a please would have been nice), okay bearing in mind I was very nervous and I really struggle in a test environment so I was already shakey. I struggled to unlock my locker as The key was abit stiff to which I laughed at my stuggle. The lady tutted and sneered "you have to actually CLOSE the door to lock it" to which I felt very patronised and embarrassed. I awkwardly laughed and said "what am I like" the lady tutted and mumbled "oh for goodness sake..." then proceeded to help me and said "it's a good job not everyone is like this". I can understand I was perhaps being a pain but I did think the lady was unprofessional and rude and already had me abit worked so I was already at a disadvantage when starting my test. Luckily I passed but I did come out feeling reluctant to see the same lady! I would avoid Preston test centre if you don't respond well to rude people.
Jun 6, 2018
Writing on behalf of my Spanish friend Carlos. Who has failed 8 times already and when he turned up to the last one his but was 15mins late and the man behind reception had a go at him and told him he was only allowed half the test time. This is a guy who travels 1 and a half hours on a bus just to try and do his test and some prick decides to be a tw@t about him being a little late. He tried to explain but the guy raised his voice towards him. If anyone there wants to get in touch with us about this matter than please email carlosduartep78@hotmail.com
Mar 7, 2017
Appalled to hear whilst waiting in the waiting room one colleague answer the phone to another and discuss by first name another colleague who had been taken in to hospital with a blood clot and was afraid the cancer had come back and the reprecussions of this and how the were having to cover Barrow. This was going on whilst people were waiting to book in when another colleague had to come and attend to customers. Also noted that disabled toilet was out of use.Why also were people not allowed to wear there coats because of pockets etc but at least two test candidates went through with hooded top with large pockets to front which could easily have concealed paper etc in them.