Provided are contact details for Scunthorpe Driving Test Centre, test route tips, test booking information and help passing the driving test in Humberside.
TEST CENTRE CONTACT DETAILS
Practical Driving Test Centre Address
Onward Way, off Warren Road
Scunthorpe
Humberside
Lincolnshire
DN15 6XH
Test Centre Details:  Ramp access to Scunthorpe Driving Test Centre for wheelchair users. Male and female toilets available. Car parking facilities available.
Test Centre Provides Tests For: Car, Motorcycle Module 1, Motorcycle Module 2, Approved driving instructor – part two, Approved driving instructor – part three
THE DRIVING TEST IN Scunthorpe
Scunthorpe Driving Test Centre is situated around the outskirts of Scunthorpe making it accessible to many road types during the driving test. Rural country roads (see the country road driving tutorial for advice on these roads), villages and high speed 'A' roads such as the A1077 are likely during the driving test from Scunthorpe.
In Scunthorpe itself, the examiner will be looking for you to provide safe and courteous driving and to demonstrate proficiency on various road systems such as crossroads, junctions and roundabouts.
---
The test is to include one test manoeuvre from the possible four (two on occasions if time permits) and the emergency stop procedure having around a 1-in-3 possibility. Around 10 minutes from the 40 minute test duration will be set aside for independent driving. The routes are designed in such a way so to involve as many diverse roads and traffic systems as possible, often including very challenging parts.
Gaining knowledge of the test routes provides valuable insight into the type of roads that will be taken during your test. Driving test routes may be available to view or a downloadable app for your mobile device in your area, including Scunthorpe Driving Test Centre.
BOOKING A DRIVING TEST AT Scunthorpe DRIVING TEST CENTRE
Practical driving tests are conducted throughout the week from Monday to Friday from Scunthorpe Test Centre. Tests may also be conducted during Saturdays at busy periods though this does incur a slightly higher booking fee.
Book a driving test by phone
Practical driving tests can be booked over the telephone via an automated service. To book a test at Scunthorpe Driving Test Centre, see the book a driving test section for booking contact telephone numbers. Although this is an automated service, a Driver and Vehicle Standards Agency (DVSA) assistant can be reached by following the prompts.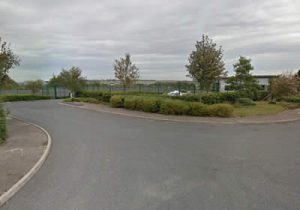 Book your driving test online
The majority of test candidates book their driving test over the internet as the available free test slots are made visible to be taken. To make a test booking at Scunthorpe Driving Test Centre, see the book a driving test section.
Rescheduling or cancelling the driving test
Driving Tests can be rescheduled or cancelled. Changing your driving test date can be done providing three working days' notice is given. To cancel your test and receive a full refund from DVSA bookings, three working days' notice must also be provided. Saturdays are also classed as a working day.
Scunthorpe DRIVING TEST CENTRE PASS RATES
Throughout the UK practical driving test centres, pass rates vary. Certain centres, often in very busy areas may have a slightly lower pass rate and in this situation, some test candidates decide to take their test at an alternative test centre. The driving test pass rates section may show driving test pass rate statistics for your practical test centre.
Scunthorpe TEST CENTRE TELEPHONE NUMBER
Please note that direct contact with driving test centres cannot be made for test booking, cancelling or rescheduling. this can only be made directly with the DVSA (see above). Practical test centres can be contacted directly (including Scunthorpe Driving Test Centre) for reasons such as to inform the test centre manager you may be slightly late, or any issues you have with the test such as if it is still to proceed due to bad weather (see driving tests in bad weather for further information). See the driving test centre contact numbers section for further information.
REVIEWS FOR YOUR DRIVING TEST CENTRE
Tell others about your experience at Scunthorpe Driving Test Centre and let us know how your test went, did you pass or fail, how was the test centre, were there toilets or parking facilities? Were the test routes difficult? How were the test examiners? It's quick and simple – no signup necessary and only your nickname will be displayed. To ensure your review meets our guidelines, please read our Terms and Conditions prior to submission.
Average rating:
9 reviews
Jun 4, 2019
very bad exam center only thinks of money from people
Jun 4, 2019
I did not pass it for the 4th time !!!!!! And I do not recommend it.
Dec 19, 2018
My car test at Hull driving test centre was cancelled at very short notice so rather than waiting for an entire month to book another test in Hull we decided to drive over to Scunthorpe because they had several free test slots, which was great and allowed us to book a last minute test. Taking into account I had 0% driving experience in Scunthorpe its fair to say I was a little nervous at tackling roads I'd never driven on before. However arriving at the test centre I found the test centre was clean / well maintained / warm and comfy inside / and had candidate toilets. Whilst waiting in the test centre several of the male examiners said hello to me as they walked passed. For my test I was assigned a young female examiner who was really friendly and polite throughout the entire test. She not only gave me very clear instruction during the test but also engaged me with a friendly and professional amount of small talk which helped put the situation at ease.

POSITIVES: In my opinion the positive factors about this test centre is its location. It is located in a industrial type area and the roads leading to the test centre are fairly long straight roads that are easy enough to drive on (I mean if you can't drive in a straight line then your not ready to take a test) those roads seem to lead to fairly standard roundabouts, and by standard I mean fairly averaged sized roundabouts, in fact there are much bigger roundabouts than those, so basically the drive out of the test centre can be fairly easy.

NEGATIVES: The negative factors about this test centre seem to be: A)Its fairly hard to find and not sign posted very well, its tucked away in an industrial area and potentially easy to miss unless you know where your going. B)Sharp turns, when driving into the test centre there are about 2 or 3 sharp turns that need to be taken slowly in 1st or 2nd gear. It would be very easy for someone to take these corners too fast and then pick up a major fault, for example you take the sharp corner too fast and are suddenly met by another car driving out the test centre and have to slam on your breaks or swerve. Basically it would be better to drive fairly slowly as you drive in or out of this test centre. C)By far the biggest negative would be the Changing Speed Limits in that entire surrounding area. Its seems all of the areas around / near to the test centre rapidly change between 20 / 30 / 40 mph zones and in places in just seems the speed limit signs are NOT THERE. This means one second you can be driving in a 40mph zone and it suddenly changes to a 30mph zone and in some cases its easy to miss the frequently changing speed signs, and in other cases the speed signs are not there. In other cases you will be driving in a 30mph zone and suddenly changes to a 20mph zone, in fact it seems an awful lot of the side streets / pedestrian streets / narrow shopping streets are 20mph zones which I'd usually expect near a school, but in this case a lot of the smaller streets are 20mph zones. D)

The car park at the test centre also seemed a little small. I mean yes it was perfectly adequate but if you have a very large car, or if there are 4 or 5 people already parked there then you might have trouble doing manoeuvres in the car park. There are 2 car parking areas so when you head into the test centre I'd suggest picking the car parking area which has the least cars in which will make things easier for you when parking up, ect.

MY ADVICE: 1: Have a fully working sat nav that tells you the correct speed for the road your driving on. Make sure to watch very carefully for speed signs on the road, but if you can not see a speed sign or think you have missed a speed sign then look at your sat nav and follow that speed.

2: When you leave the main roads and enter the smaller / narrow / residential like roads then basically slow it right down (many of them seem to be 20mph zones) which is great driving nice and slow is easier and safer, plus its burning time off your test.

3: Really watch out for the blind junctions and sharp narrow bends, again slow it right down, or if needed totally stop at the junction until your sure its safe to emerge, again all your doing is been safe and burning time off your test.

4: One last thing is that I didn't notice anywhere at all to get a drink or snack from at the test centre. I could not see any drinks or snack machines, and there are no shops or cafe's near the test centre, so for whatever reason if you need a snack or drink before your test make sure to take it with you. My main objective with this test centre would be to use the narrow roads / side roads / residential areas to your advantage. Slow things right down, constantly look for road speed signs, constantly check the speed on your sat nav and use the 20mph zones to burn off time on your test. Also use the blind junctions and sharp narrow bends to slow things right down or even stop which again is taking time off your test. I mean would you rather drive around huge busy roads and multiple lane roundabouts at 40mph with traffic everywhere, OR would you prefer to slowly potter around quiet side streets at 18mph and use up 50% of your test time driving nice and slow and stopping at junctions, and so on. I found the test centre fairly good and would imagine a lot of the people who fail here simply wasn't actually ready to take the test and was simply trying to rush into the test in hope of saving money of driving lessons. The main issue here is simply the speed limits change a lot, and there are more 20mph zones than I expected. Good luck!
Aug 22, 2018
How on earth that tester is still in a job, no one knows! He is the most miserable, pedantic person I have ever had the displeasure to meet, in both capacities as a biker and driver. Has serious issues and can see why female riders/drivers would be intimidated. If you have the choice- look elsewhere!
Nov 7, 2017
One of the male examiners are horrible! I had a first test with Rob, he was lovely. I then had a second test with a different male examiner, and he was just horrible. Felt like he loved the fact I was nervous and tried his best to worsen it for me. Didn't speak, just grunted even when giving directions/instructions. Put me off driving for a while!