Provided are contact details for Sunderland Driving Test Centre, test route tips, test booking information and help passing the driving test in Tyne and Wear.
TEST CENTRE CONTACT DETAILS
Practical Driving Test Centre Address
River Bank Road
North Hylton Road Industrial Estate
Sunderland
Tyne and Wear
SR5 3JJ
Test Centre Details:  Ramp access to Sunderland Driving Test Centre for wheelchair users. Male, female and disabled toilets available. Car parking facilities available.
Test Centre Provides Tests For: Car, Approved driving instructor – part two, Approved driving instructor – part three
THE DRIVING TEST IN Sunderland
As Sunderland Driving Test Centre is situated on the outer edge of Sunderland, the driving test will feature a varied amount of differing road types. The test may extend into rural country driving to include villages close to Sunderland.
Often high speed dual carriageways are taken such as the A19 as part of the standard test routes. In Sunderland itself, the examiner will be taking routes that feature many roundabouts, including mini and multi-lane busy roundabouts. Junctions and crossroads from busy light controlled to quiet unmarked.
Residential areas and streets may be used to perform one of the possible four test manoeuvres along with the emergency stop procedure having around a 1-in-3 possibility. The driving test from Sunderland Driving Test Centre will take place over a period of 30 to 40 minutes and will involve the independent part taking approximately 10 minutes.
The test routes are compiled by the examiners who conduct the tests at each specific test centre. Test routes are compiled to utilise as many varied road types and traffic systems as possible so to ensure the test candidate is proficient in all aspects of driving. Test routes often include difficult parts and by gaining knowledge of the routes offers valuable insight into what to expect on the test. Driving test routes may be available to view or a downloadable app for your mobile device in your area, including Sunderland Driving Test Centre.
BOOKING A DRIVING TEST AT Sunderland DRIVING TEST CENTRE
That time that your test is scheduled for makes a difference in terms of traffic. Tests that take place around rush hour will see many more vehicles on the road. Driving tests can be scheduled for any time of the day and at certain test centres the option to book a test for a Saturday may be possible.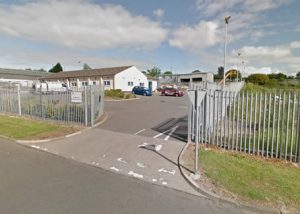 Book a driving test by phone
Practical driving tests can be booked over the telephone via an automated service. To book a test at Sunderland Driving Test Centre, see the book a driving test section for booking contact telephone numbers. Although this is an automated service, a Driver and Vehicle Standards Agency (DVSA) assistant can be reached by following the prompts.
Book your driving test online
The majority of test candidates book their driving test over the internet as the available free test slots are made visible to be taken. To make a test booking at Sunderland Driving Test Centre, see the book a driving test section.
Rescheduling or cancelling the driving test
Driving Tests can be rescheduled or cancelled. Changing your driving test date can be done providing three working days' notice is given. To cancel your test and receive a full refund from DVSA bookings, three working days' notice must also be provided. Saturdays are also classed as a working day.
Sunderland DRIVING TEST CENTRE PASS RATES
Practical driving test pass rates vary from centre to centre. This can often be due to the location, often busier areas having a slightly lower pass rate. Driving tests can be taken at any UK test centre. Choosing an area that you feel more confident in may benefit. The driving test pass rates section may show driving test pass rate statistics for your practical test centre.
Sunderland TEST CENTRE TELEPHONE NUMBER
For driving test booking and test amendments such as rescheduling or cancelling, please only contact the DVSA as above. Test centre staff may be contacted directly if you have a question that directly relates to your test – examples may include an issue with your test vehicle (see cars for the driving test), or if a test is still going ahead due to bad weather (see driving tests in bad weather for further information). Your test centre contact telephone details (including Sunderland Driving Test Centre) may be located driving test centre contact numbers section.
REVIEWS FOR YOUR DRIVING TEST CENTRE
Tell others about your experience at Sunderland Driving Test Centre and let us know how your test went, did you pass or fail, how was the test centre, were there toilets or parking facilities? Were the test routes difficult? How were the test examiners? It's quick and simple – no signup necessary and only your nickname will be displayed. To ensure your review meets our guidelines, please read our Terms and Conditions prior to submission.
Average rating:
9 reviews
Dec 3, 2022
I went for my test on Friday the 2nd, the moment I met my examiner I could tell they were in a bad mood. We stepped outside and begun the test, after I read the number plate we headed to the car ( I was borrowing a friends car that had passed its MOT and is road worthy). They did there checks of the cars exterior and made there way to the passenger side and opened the door. I will explain the cars exterior as it is important in what happens next. The weather on the days leading up to the test were bad, there was rain, thick fog and altogether miserable, so having to get in and out of the car for practise causes dirt to get in (nothing anyone hasn't seen before). Also the owner has a dog. When the examiner opened the door they asked why there was a blanket on the seat, I lifted the blanket to show a bit of dirt stained on it, nowhere near enough for anyone to refuse to sit on it but I put the blanket there anyway. They did sit down in the car looked around and first thing they said is the cars filthy, which was disrespectful to begin with and was no dirtier then any other car would get in the weather, and then carried on with the test. They asked me a question about the car which I answered and started to put there mirror up to start heading off, but the just came out and said "No, I can't do the test, the car is filthy." I told them it's just dirt but they still refused and got out and just walked off, but not before making a disrespectful comment.
The unprofessional this person showed was unbelievable. I have also read other peoples reviews and come to the conclusion Do Not do your test here, find some place else.
Nov 18, 2021
Passed driving test yesterday . Lovely driving instructor, friendly manner very much appreciated. Thanks Michelle for helping to make a stressful situation manageable. Really makes a difference. 10 star if could…
Oct 26, 2021
I did my driving test here today at the Sunderland test Centre, examiner was great, passed with 3 minors, I recommend people doing there driving test here, I didn't regret it.
Jun 4, 2019
Horrible centre, like someone else here failed 3 times and then on the fourth I was failed with only 2 minors. The last test I was failed for not moving my head far back to the right enough when doing my checks as I moved off... Complete nonsense, stick to south shields
Apr 24, 2019
Have to take my fifth test soon. Failed three times with six minors and the fourth with TWO minors. Each time they sit at the end of the test and tell myself and my instructor what a great driver I am but they cannot pass me today, it's just those couple of little things each one has said. Been told through all my learning there aren't expecting you to be perfect but it seems they are if they can pick to tiny minors to fail you on as they fancy it that day. Needs some kind of system in place for checking their fails.