Provided are contact details for Sutton Coldfield Driving Test Centre, test route tips, test booking information and help passing the driving test in West Midlands.
TEST CENTRE CONTACT DETAILS
Practical Driving Test Centre Address
110 – 116 Boldmere Road
Sutton Coldfield
West Midlands
B73 5UB
Test Centre Details:  18 steps are taken to Sutton Coldfield Driving Test Centre with a low step into the entrance door. Special arrangements will be made for candidates with mobility impairment. The use of Shoppers car parking facilities at the rear of the building can be used for test candidates with 5 bays being reserved. Male only toilet available.
Test Centre Provides Tests For: Car
THE DRIVING TEST IN Sutton Coldfield
The driving test is designed to incorporate as many varied roads as possible. Complex traffic systems are common in busy city areas. Large multi-lane roundabouts leading to dual carriageway systems, busy junctions and crossroads are to be expected.
Often the test routes can take you out of city areas into country lanes and villages. See the country road driving tutorial for advice on these road types. Residential areas or out of town villages are used for test manoeuvres. One of the four manoeuvres will be requested. Out of every three tests conducted, one of these includes the emergency stop.
The 30 to 40 minutes test includes around 10 minutes of independent driving. Further information can be found in the What to expect on the driving test section. The test routes are compiled by the examiners who conduct the tests at each specific test centre. Test routes are compiled to utilise as many varied road types and traffic systems as possible so to ensure the test candidate is proficient in all aspects of driving.
Test routes often include difficult parts and by gaining knowledge of the routes offers valuable insight into what to expect on the test. Driving test routes may be available to view or a downloadable app for your mobile device in your area, including Sutton Coldfield Driving Test Centre.
BOOKING A DRIVING TEST AT Sutton Coldfield DRIVING TEST CENTRE
Driving tests are booked by either telephone or over the internet where test availability times and dates are displayed. Most busy test centres operate Monday to Friday and at certain times of the year on Saturdays.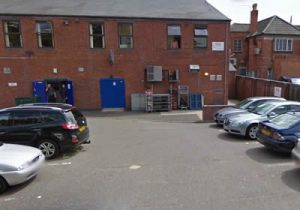 Book a driving test by phone
Practical driving tests can be booked over the telephone via an automated service. To book a test at Sutton Coldfield Driving Test Centre, see the book a driving test section for booking contact telephone numbers. Although this is an automated service, a Driver and Vehicle Standards Agency (DVSA) assistant can be reached by following the prompts.
Book your driving test online
The majority of test candidates book their driving test over the internet as the available free test slots are made visible to be taken. To make a test booking at Sutton Coldfield Driving Test Centre, see the book a driving test section.
Rescheduling or cancelling the driving test
Driving Tests can be rescheduled or cancelled. Changing your driving test date can be done providing three working days' notice is given. To cancel your test and receive a full refund from DVSA bookings, three working days' notice must also be provided. Saturdays are also classed as a working day.
Sutton Coldfield DRIVING TEST CENTRE PASS RATES
Practical driving test pass rates vary from centre to centre. This can often be due to the location, often busier areas having a slightly lower pass rate. Driving tests can be taken at any UK test centre. Choosing an area that you feel more confident in may benefit. The driving test pass rates section may show driving test pass rate statistics for your practical test centre.
Sutton Coldfield TEST CENTRE TELEPHONE NUMBER
For driving test booking and test amendments such as rescheduling or cancelling, please only contact the DVSA as above. Test centre staff may be contacted directly if you have a question that directly relates to your test – examples may include an issue with your test vehicle (see cars for the driving test), or if a test is still going ahead due to bad weather (see driving tests in bad weather for further information).
Your test centre contact telephone details (including Sutton Coldfield Driving Test Centre) may be located driving test centre contact numbers section.
REVIEWS FOR YOUR DRIVING TEST CENTRE
Tell others about your experience at Sutton Coldfield Driving Test Centre and let us know how your test went, did you pass or fail, how was the test centre, were there toilets or parking facilities? Were the test routes difficult? How were the test examiners? It's quick and simple – no signup necessary and only your nickname will be displayed. To ensure your review meets our guidelines, please read our Terms and Conditions prior to submission.
Average rating:
45 reviews
Sep 6, 2022
My daughter had a driving Examiner who could not even fit in the car.
Constantly interrupted her in her test which confused her . There's a reason why certain parts of Bham favour this test centre , very poor standard of Examining . Avoid at all costs !!
Mar 9, 2022
Had my test last month 12/02, my examiner was humane. She was lovely, though I was anxious, she spoke with me for the entire test to get me calm. I just wish all examiners were the same, the men especially tries to intimidate students, they are always grumpy and not seem to be intelligent enough to strike simple conversation to relax students.

I understand that everyone can drive, but not everyone is a driver.

They will fail students if:

If the test is too early and I supposed they haven't had their coffee ( why put these test times out; It waste peoples money and time)
If the test is late in the afternoon and they want to go home early (why not complete your job properly like every other working class individual?)
DVLA needs rebooting, they need examiners like Noushe, the 5 stars are for her, she is a gem. She understands her role unlike her male colleagues.
Happily Passed Individual
Feb 19, 2022
I took my test at this test centre today and passed with flying colours. The examiner was really nice. She began to make me feel comfortable by speaking to me openly and having a conversation like I've met her before. Casual conversations between the whole 35-40 minutes of the test made me feel more relaxed and I knew I was getting close to passing and had faith in myself. She even told me how some students don't indulge in a conversation and happily told me how she appreciated speaking to me and having a laugh. If you're reading this (Dear Examiner), you're an absolute gem and you made my day even better. Stay safe and do what you do best 🙂
Jan 30, 2022
After I arrived for the exam, I exited the vehicle and put my mask on. When I got to the door a lady walked out and said that I violated the Covid 19 regulations by driving in and parking the car without the mask. I was still charged for the exam that didn't take place.
Jan 17, 2022
I was on my lesson, had taken my facemask off for a second at the centre prior to my test, and a religious looking short bearded examiner, who WASN'T wearing a face mask, comes and moans at my instructor and I without listening to our reasoning.

Then when I come to do my test, I had a mask on here, they tell me they can't do my test because I didn't have one on my lesson even though this is no concern of theirs. Talk about abuse of power 🙂