Provided are contact details for Sutton Coldfield Driving Test Centre, test route tips, test booking information and help passing the driving test in West Midlands.
TEST CENTRE CONTACT DETAILS
Practical Driving Test Centre Address
110 – 116 Boldmere Road
Sutton Coldfield
West Midlands
B73 5UB
Test Centre Details:  18 steps are taken to Sutton Coldfield Driving Test Centre with a low step into the entrance door. Special arrangements will be made for candidates with mobility impairment. The use of Shoppers car parking facilities at the rear of the building can be used for test candidates with 5 bays being reserved. Male only toilet available.
Test Centre Provides Tests For: Car
THE DRIVING TEST IN Sutton Coldfield
The driving test is designed to incorporate as many varied roads as possible. Complex traffic systems are common in busy city areas. Large multi-lane roundabouts leading to dual carriageway systems, busy junctions and crossroads are to be expected.
Often the test routes can take you out of city areas into country lanes and villages. See the country road driving tutorial for advice on these road types. Residential areas or out of town villages are used for test manoeuvres. One of the four manoeuvres will be requested. Out of every three tests conducted, one of these includes the emergency stop.
The 30 to 40 minutes test includes around 10 minutes of independent driving. Further information can be found in the What to expect on the driving test section. The test routes are compiled by the examiners who conduct the tests at each specific test centre. Test routes are compiled to utilise as many varied road types and traffic systems as possible so to ensure the test candidate is proficient in all aspects of driving.
Test routes often include difficult parts and by gaining knowledge of the routes offers valuable insight into what to expect on the test. Driving test routes may be available to view or a downloadable app for your mobile device in your area, including Sutton Coldfield Driving Test Centre.
BOOKING A DRIVING TEST AT Sutton Coldfield DRIVING TEST CENTRE
Driving tests are booked by either telephone or over the internet where test availability times and dates are displayed. Most busy test centres operate Monday to Friday and at certain times of the year on Saturdays.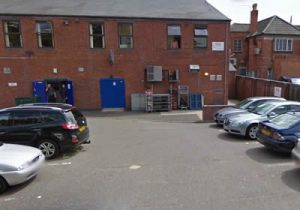 Book a driving test by phone
Practical driving tests can be booked over the telephone via an automated service. To book a test at Sutton Coldfield Driving Test Centre, see the book a driving test section for booking contact telephone numbers. Although this is an automated service, a Driver and Vehicle Standards Agency (DVSA) assistant can be reached by following the prompts.
Book your driving test online
The majority of test candidates book their driving test over the internet as the available free test slots are made visible to be taken. To make a test booking at Sutton Coldfield Driving Test Centre, see the book a driving test section.
Rescheduling or cancelling the driving test
Driving Tests can be rescheduled or cancelled. Changing your driving test date can be done providing three working days' notice is given. To cancel your test and receive a full refund from DVSA bookings, three working days' notice must also be provided. Saturdays are also classed as a working day.
Sutton Coldfield DRIVING TEST CENTRE PASS RATES
Practical driving test pass rates vary from centre to centre. This can often be due to the location, often busier areas having a slightly lower pass rate. Driving tests can be taken at any UK test centre. Choosing an area that you feel more confident in may benefit. The driving test pass rates section may show driving test pass rate statistics for your practical test centre.
Sutton Coldfield TEST CENTRE TELEPHONE NUMBER
For driving test booking and test amendments such as rescheduling or cancelling, please only contact the DVSA as above. Test centre staff may be contacted directly if you have a question that directly relates to your test – examples may include an issue with your test vehicle (see cars for the driving test), or if a test is still going ahead due to bad weather (see driving tests in bad weather for further information).
Your test centre contact telephone details (including Sutton Coldfield Driving Test Centre) may be located driving test centre contact numbers section.
REVIEWS FOR YOUR DRIVING TEST CENTRE
Tell others about your experience at Sutton Coldfield Driving Test Centre and let us know how your test went, did you pass or fail, how was the test centre, were there toilets or parking facilities? Were the test routes difficult? How were the test examiners? It's quick and simple – no signup necessary and only your nickname will be displayed. To ensure your review meets our guidelines, please read our Terms and Conditions prior to submission.
Average rating:
40 reviews
Sep 14, 2021
Just failed my second test. Have had two test here and both I have had 1 serious fault with 0 & 1 minor faults.

This time, I got a serious for "going over a mini roundabout". I was going straight on and my two right side wheels went over the white paint in the middle, he classes this as a serious. Baring in mind in my first test, I did the exact same roundabout the exact same way, and the woman didn't give me a fault for it.

Just shows that it's down to luck that the examiner has good perception skills.
Aug 23, 2021
Wow I cldnt blieve my eyes I had a man with a long beird looked very religious, I am
A modern Muslim and he looked at me weirdly up and down I had a top and leggings on, he failed me within 30 seconds of pulling onto the road saying I was to close, took me back to test centre, didn't even see the rest of my driving, my instructor said I was ready to pass well obviously not according to this examiner
Very bad experience
Dec 11, 2020
firstly I don't believe I was and that even if I was positioned slightly to the right it should have been a minor, I didn't obstruct anyone, didn't cause any danger and did excellent observations. He was then very rude to me, raised his voice telling me to just park in a bay! The whole experience was unfair, he didn't even give me chance to show how I can drive (which is test standard!!) don't do your driving test here! Unfair judgment and rude examinor
Dec 8, 2020
Failed me for allegedly wrong positioning to turn right on a one way street with no signs, and no other cars behind me.
Apr 13, 2020
I took my 4th and 5th (finally passed on my 5th!) tests here! I had Aaron on my 4th and Mohammed on my 5th test and I couldn't fault either of them! They made my last two tests very calm and enjoyable! Much more so than when I had tests at the Pavillion or kingstanding! Sutton is also quite a nice area to drive in and is easier than areas such as kingstanding, although the areas can cross over!