Provided are contact details for Swindon Driving Test Centre, test route tips, test booking information and help passing the driving test in Wiltshire.
TEST CENTRE CONTACT DETAILS
Practical Driving Test Centre Address
1 Fenn Close
Peatmoor
Swindon
Wiltshire
SN5 5BL
Test Centre Details:  Male and female toilets available. Car parking facilities available.
Test Centre Provides Tests For: Car, Motorcycle Module 1, Motorcycle Module 2
THE DRIVING TEST IN Swindon
Swindon Driving Test Centre is situated around the outskirts of Swindon, enabling the possibility of rural country driving during the driving test. In Swindon itself, expect a wide variety of road types and traffic systems. Dual carriageway systems such as the A3102 Great Western Way may feature.
The examiner will expect a high level of safety, regard for other road users and knowledge for all traffic systems including roundabouts, both mini and large multi-lane. Crossroads and junctions of all types are also to feature. Requested will be one test manoeuvre and the emergency stop procedure have approximately 1-in-3 possibility.
All practical tests for cars now feature a segment called independent driving. This simply involves following a basic map shown to you by the examiner before moving off. It may also involve following road signs or a combination of both. The test routes are compiled by the examiners who conduct the tests at each specific test centre.
Test routes are compiled to utilise as many varied road types and traffic systems as possible so to ensure the test candidate is proficient in all aspects of driving. Test routes often include difficult parts and by gaining knowledge of the routes offers valuable insight into what to expect on the test. Driving test routes may be available to view or a downloadable app for your mobile device in your area, including Swindon Driving Test Centre.
BOOKING A DRIVING TEST AT Swindon DRIVING TEST CENTRE
Booking your practical test is easily done via telephone or online, both of which are detailed below. You will need your theory test pass certificate and provisional driving licence when booking as you will be asked for details off of both.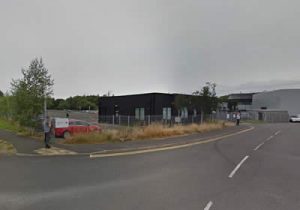 Book a driving test by phone
Practical driving tests can be booked over the telephone via an automated service. To book a test at Swindon Driving Test Centre, see the book a driving test section for booking contact telephone numbers. Although this is an automated service, a Driver and Vehicle Standards Agency (DVSA) assistant can be reached by following the prompts.
Book your driving test online
The majority of test candidates book their driving test over the internet as the available free test slots are made visible to be taken. To make a test booking at Swindon Driving Test Centre, see the book a driving test section.
Rescheduling or cancelling the driving test
Driving Tests can be rescheduled or cancelled. Changing your driving test date can be done providing three working days' notice is given. To cancel your test and receive a full refund from DVSA bookings, three working days' notice must also be provided. Saturdays are also classed as a working day.
Swindon DRIVING TEST CENTRE PASS RATES
Practical driving test pass rates vary from centre to centre. This can often be due to the location, often busier areas having a slightly lower pass rate. Driving tests can be taken at any UK test centre. Choosing an area that you feel more confident in may benefit. The driving test pass rates section may show driving test pass rate statistics for your practical test centre.
Swindon TEST CENTRE TELEPHONE NUMBER
For driving test booking and test amendments such as rescheduling or cancelling, please only contact the DVSA as above. Test centre staff may be contacted directly if you have a question that directly relates to your test – examples may include an issue with your test vehicle (see cars for the driving test), or if a test is still going ahead due to bad weather (see driving tests in bad weather for further information). Your test centre contact telephone details (including Swindon Driving Test Centre) may be located driving test centre contact numbers section.
REVIEWS FOR YOUR DRIVING TEST CENTRE
Tell others about your experience at Swindon Driving Test Centre and let us know how your test went, did you pass or fail, how was the test centre, were there toilets or parking facilities? Were the test routes difficult? How were the test examiners? It's quick and simple – no signup necessary and only your nickname will be displayed. To ensure your review meets our guidelines, please read our Terms and Conditions prior to submission.
Average rating:
11 reviews
Aug 7, 2021
Should be all examiners sake out there
No one has qualification
Sep 7, 2020
Absolute JOKE.

I failed because of a very VERY unfair driver on the back of my car that was actually driving at a higher speed and didn't give me enough time to position myself before the entrance of the roundabout. Of course she failed me automatically and didn't EVEN consider the fact that the other driver was speeding on a 30mph (probably at least 45/50mph) pushing me and trying to take over from my left, funny thing all being watched by the examiner. I've been driving for 15 years, just out of curiosity (I'm not from here). Now I'm changing jobs I'm required to have a UK full driver's license, and now stuck with this absolute joke!
Aug 27, 2020
Recently I had my test and although COVID procedures were done well and quickly. As well as the test going to plan to result in a Pass, my only complaint would be how horrible and rude my examiner was. She tried her best to make me feel ashamed of my driving at every opportunity and even refused to remind me of directions when I asked. To top it off her behaviour towards my (polite and kind) driving instructor was unprofessional and was frankly that of a sad, pathetic bully. Discounting the result of my test, the experience was about as unpleasant as it could have been and was made worse by what seemed to be her taking pleasure out of criticising my driving after the test was finished in a manner that would suggest I had failed before revealing I had actually passed.
Jul 20, 2019
TBH this test centre is a disgrace. My wife had her 1st test and failed and I was very surprised as she is a much better driver than I was when I took my driving test 30 years ago and passed 1st time. On 1st occasion had Mark S and wife said he was extremely rude and didn't make her feel comfortable at all. I therefore decided to sit in on the 2nd test and who should she have again Matk S!!!!! Well..........from the start this guy has to be 1 of the most rudest , arrogant person I have ever met in my life. The test result was another fail and what he was saying she failed on was incorrect. During the pull up alongside manoeuvre (on a blind bend also of all places), I witnessed my wife check her mirrors, blind spot and reversed perfectly within 1 car length with only being 1 inch away from the kerb. She continued to keep reversing back to 2 car lengths checking both mirrors and following the curve of the road perfectly!!!! Keeping 1 inch from the kerb the whole time.

It was this monoevure and the only part of the driving test that my wife was marked against. Even during the test , it was a very humid day and unfortunately the back windows were locked. I was trying as discretely as I could to cool myself down and was then extremely rudely spoken to by examiner saying, "that's the second time, if it happens again, I will stop the test immediately". I was gobsmacked !!! and had done nothing wrong. He was very lucky I didn't tell him to get out of my car immediately and sparked him 1, as he would deserved it!!! Obviously didn't as it woukd not have been fair on my wife. Unfortunately due to health reasons I am in a lot of pain when driving these days and to take the piss even more, my wife has had to now wait 2 months between each test as it is the earliest. I can't emphasise enough how aweful the experience must be for any learner driver taking their test with unprofessional examiners like this asswipe!!!! I would give zero stars as a rating as 1 was way over generous
Mar 26, 2019
I had my driving test yesterday, first attempt. I was very nervous - did not know what to expect. My instructor took me for a quick lesson before the time and then I started my test. First impression (and Swindon Driving Test Centre inside) - very nice, toilets clean and bright. Quiet, but this is completely understood. The lady, "J", who was my examiner called my name and we started. From the eye test, show me/tell me questions, in the car she explained to me very clearly what we are going to do during the test. Something happened - and all of my nerves just gone.

I tried to be fully focused on my driving and her voice, commands and advises (yes, your examiner will be exactly the same, they are really nice people, as I noticed!). We even had a little chat, so it was like a normal driving. But still of course it was an exam. Lasted 40 minutes - but for me like maybe 15...? At the end I finished with only 5 minors, but 1 serious - because of my really STUPID mistake! Well, I feel pretty much like a donkey (still). I booked already next test (and quite similar time). Don't be afraid, just go and try to pass. Be focused on your driving and on your examiner's voice. They are, as I said before, really nice people. Good luck with your tests and good luck to me for my next (and I hope last) time! 🙂