Provided are contact details for Bredbury Driving Test Centre, test route tips, test booking information and help passing the driving test in Bredbury.
TEST CENTRE CONTACT DETAILS
Practical Driving Test Centre Address
Lingard Lane
Bredbury 
Stockport
Cheshire
SK6 2QT 
Test Centre Details:  Male and female toilets are available at this test centre. A car park is available at this centre
Test Centre Provides Tests For: Car, Motorcycle Module 1, Motorcycle Module 2, Lorries, large vehicles and buses, Car and trailers
THE DRIVING TEST IN Bredbury
Bredbury Driving Test Centre is situated around rural (country roads) and urban roads. Town driving will include roundabouts, crossroads, junctions and one-way-systems. Having a good degree of control and understanding of these systems is essential.
Rural roads represent hazardous conditions due to their high speed and bends that can be difficult to navigate. An excellent and safe understanding of all 4 driving test manoeuvres is important as is the emergency stop. The Bredbury driving test routes are challenging.
Finding a driving instructor who is familiar with the Bredbury driving test routes will be beneficial. To find out more information for the type of roads you will be taking from Bredbury Driving Test Centre, visit our driving test routes section to gain an understanding on the various road types and traffic systems you will encounter.
BOOKING A DRIVING TEST AT Bredbury DRIVING TEST CENTRE
If your driving test centre is located in a busy area, it may be of benefit to book your driving test in between the times of 10am and 4pm. This way you will miss out on rush hour traffic that can be problematic for learner drivers. Alternatively, some driving test centres offer test bookings on Saturdays. Driving test fees at the weekend are increased. Practical tests cannot be booked via test centres directly. Bookings must be made via the DVSA (previously called the DSA) and can be done by two methods:
Book a driving test by phone
To book a practical driving test at the Bredbury driving test centres by phone, the book a driving test section contains telephone booking numbers for the practical test. Although this is an automated telephone number, a DVSA member of staff can be reached by following the options provided.
Book your driving test online
To book your driving test online for Bredbury Driving Test Centre, see the book a driving test section for all DVSA contact information and online booking details.
Rescheduling or cancelling driving test
To gain a full refund for the driving test at Bredbury, cancellations must be made at least 3 working in advance of the test date. The same conditions apply for rescheduling if you wish to change the date. The above contact details can be used for these methods.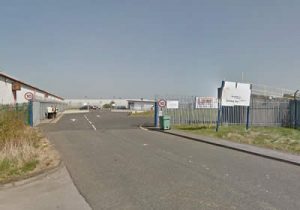 Bredbury DRIVING TEST CENTRE PASS RATES
Driving test pass rates vary considerably depending on which test centre your practical is taken at. Browse the driving test pass rates section for information on your UK DVSA test centre pass rates.
Bredbury TEST CENTRE TELEPHONE NUMBER
Bredbury Driving Test Centre telephone number may be either located on this page or via the driving test centre contact numbers section. Practical tests cannot be booked via these numbers and should only be used to contact the test centre manager for any concerns or issues you may have regarding your test.
PRACTICAL DRIVING TEST CENTRE REVIEWS
In order to help others that are taking their driving test, or to simply tell us whether you passed or failed your driving test, write a review of Bredbury Driving Test Centre. Rate this driving test centre based on your experience using them, what was your examiner like and how difficult were the test routes? It's quick and simple – no signup necessary and only your nickname will be displayed. To ensure your review meets our guidelines, please read our Terms and Conditions prior to submission.
Average rating:
13 reviews
Dec 17, 2020
A man failed me class 2 test because it was heavily raining and he did not want to go outside to supervise my parking test and ask me a vehicle check questions he told we will do when we get back here unfortunately on our way to the route test he was shouting at me telling me things he shouldn idiom 't because he was looking a way to fail me so when we get to the test centre if you failed no reversing test so he could say sorry you failed get out of the class 2 and running towards the test centre so the excuse he failed me was I went through Amber lights I could stop which I couldn't as I was already cleared the junction
Where I come from originally there a phrase quote or idiom say
beggers doesn't like other beginners
Sep 15, 2020
I took my Mod 1. On arriving I was balled at for parking where it says customer parking. No good morning how are you, just move your car. I was shocked and appalled by this man's attitude but just moved the car. I was then told I had an attitude because I pointed out the signs said to park where I did. Then I was barked at for taking a photo and watching a friend take his test. No signs saying don't stand near the fence, take a photo, or even look, so not sure how are you supposed to know.? I'm then told by someone else that they will fail

now now as I've annoyed them. My mod 1 test was going well despite the extra stress the dvla staff put me under and then I was told I'd failed my emergency stop. The instruction was very poor and no headset given. I was told to check my speed was 32mph coming through the speed trap which I did, as I looked up the instructors hand was already up. I stoped in control and very quickly. Test was then stopped and I was told to wait. I was then asked to come into what looked like a small store room and remove my open face helmet? Then I was told to put it on the ground which I didn't do due to covid. I didn't bother waiting for feed back as it was obvious I was going to be failed as they all seem to have an odd attitude toward their job and no customer skills what so ever. We were all made to feel like we were criminals, spoken to like naughty 5 years olds and it was a very unprofessional experience. I wouldn't recommend you take a test here as some of the staff are clearly on a power trip and don't like anyone pointing out that their parking signage is poor or answering them back. Bully like in their behaviour and an awful manner with the public. I rang later to complain and was given the run around. The lady in charge also took it upon her self to have her say, telling me I'd upset two of her staff. It seems pointing the signing isnt clear or missing and not listening to feedback upset to grown adults. The lady also got upset, but that was because I said she acts like a little hitler in her own concentration camp. I would not recommend you use this facility.
Jun 21, 2019
Worst test centre possible!!!! I've taken my Class C test 3 times now and have failed each time on the most ridiculous of things!! Apparently it's hesitant to stay stationary at green traffic lights when a car jumps the opposite set of lights and almost ploughs straight into cars.. what do these examiners want you to do? Pull out and crash into the hazard!! I've been taken on routes that I've never been on after telling the examiners that I'm not from around here and also being very open that I am dyslexic. I feel that I have been treated very unfairly as what I've failed on was not my fault!! I will not be returning to Bredbury driving test centre ever again
Jun 11, 2019
first comment when i arrived was Oh no for the woman examiner i was getting from a guy at the Centre. Throughout the test she was very picky and couldn't find hardly any faults and then after a while proceeded to grab my wheel pretending i did something wrong when i did nothing that i shouldn't so she made it major fault so she can fail me as she couldn't find any thing else.No wonder their pass rate is below average as they are obviously money grabbing and they know you can't do hardly anything about it .They should have two people in the car observing so if you do come across a wrong one you have a witness .What a JOKE Money grabbers. AVOID THIS PLACE and pray that somewhere else are decent
Feb 27, 2019
DO NOT TAKE YOUR TEST HERE, Money scams wouldn't let you do it.