Provided are contact details for Brentwood Driving Test Centre, test route tips, test booking information and help passing the driving test in Brentwood.
TEST CENTRE CONTACT DETAILS
Practical Driving Test Centre Address
89 Warley Hill
Brentwood
Essex
CM14 5JN
Test Centre Details:  Ramp access to Brentwood driving test centre for wheelchair users. Male and female toilets are available. No car park is available at the test centre, although parking bays are available round the front of the test centre.
Test Centre Provides Tests For: Car, Taxi, Approved driving instructor – part two, Approved driving instructor – part three
THE DRIVING TEST IN Brentwood
Brentwood Driving Test Centre is situated busy town roads that incorporate roundabouts, junctions and crossroads. A thorough understanding of these road systems is essential. Likely, is that rural roads will be incorporated into the driving test from Brentwood Driving Test Centre (see country road driving).
Rural roads provide hazardous conditions due to high speeds, narrow lanes and difficult to navigate bends. A good understanding of meeting vehicles at narrows lane residential streets is a must (see passing parked cars).
High speed primary route 'A' roads including the A1023 and A128 where good judgement of oncoming traffic speed is important to join such roads.
To find out more information for the type of roads you will be taking from Brentwood Driving Test Centre, visit our driving test routes section to gain an understanding on the various road types and traffic systems you will encounter.
BOOKING A DRIVING TEST AT Brentwood DRIVING TEST CENTRE
A great deal of UK practical test centres are situated in or close to busy towns and cities. Due to this, rush hour with it's high volume of traffic often impacts a learner drivers test. Booking your test outside of rush hour conditions should enable a better chance of passing the test. Alternatively, some driving test centres offer test bookings on Saturdays. Driving test fees at the weekend are increased. Driving tests cannot be booked through the test centres directly. To book a driving test, there are 2 options; by phone or online.
Book a driving test by phone
To book a practical driving test at the Brentwood driving test centres by phone, look at the book a driving test section for DVSA (formerly known as the DSA) telephone booking practical test numbers. The DVSA telephone number is an automated test booking line. A DVSA assistant can offer help via the options given.
Book your driving test online
To book your driving test online for Brentwood Driving Test Centre, see the book a driving test section for all DVSA contact information, plus online test booking details.
Rescheduling or cancelling driving test
To gain a full refund for the driving test at Brentwood, cancellations must be made at least 3 working in advance of the test date. The same conditions apply for rescheduling if you wish to change the date. The above contact details can be used for these methods.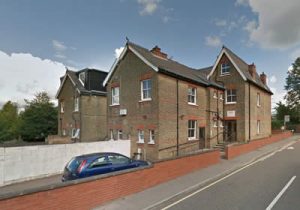 Brentwood DRIVING TEST CENTRE PASS RATES
Driving test pass rates vary considerably depending on which test centre your practical is taken at. Browse the driving test pass rates section for information on your UK DVSA test centre pass rates.
Brentwood TEST CENTRE TELEPHONE NUMBER
Brentwood Driving Test Centre telephone number may be either located on this page or via the driving test centre contact numbers section. Practical tests cannot be booked via these numbers and should only be used to contact the test centre manager for any concerns or issues you may have regarding your test.
PRACTICAL DRIVING TEST CENTRE REVIEWS
In order to help others that are taking their driving test, or to simply tell us whether you passed or failed your driving test, write a review of Brentwood Driving Test Centre. Rate this driving test centre based on your experience using them, what was your examiner like and how difficult were the test routes? It's quick and simple – no signup necessary and only your nickname will be displayed. To ensure your review meets our guidelines, please read our Terms and Conditions prior to submission.
Average rating:
8 reviews
Jan 20, 2022
Let me start by saying a huge thanks to my examiner for the friendly, courage, and support you gave me this morning during my test. If anyone dont know how to drive they should please learn before giving the Brentwood Centre 1start.
The examiner showed me standard and professionalism during the test. Haven failed 3 times in Montana House in Tilbury I went to Brentwood for a change and boom I passed my test.. I wish I can give this Center 10 stars. The routes are quite simple.
Im not sure if Im allowed to include my examiner name on my Review.But rest Asured if Im allow I will come back and add his name.
Thank you very much, my god will continue to give u the wisdom and strength you need to carry out you good work..
Dec 8, 2021
A total horrible experience. Avoid this centre if you can
The driving test instructor was rude. She did not even introduce herself, if she had I would name her.
She failed me after 7 minutes. My driving instructor was observing, he believes her intervention was not required. He also told me there was no point in appealing as they are never upheld, and the test instructor is always support. I believe this is why she acted as she did, as she knows there can be no reprisal.
Sep 29, 2021
Would given 0 stars for talking with people rude, swearing, don't know name of instructor, but in his 50 grey hair,just said that we here for test and we late,and he started to swear at me. Someone needs to learn how to communicate with people
Feb 26, 2020
The instructions given by the examiner were not always clear. Such as take the 'A12' exit at brookstreet roundabout. There are 2 exits on the roundabout involving the A12 and I was supposedly in the wrong lane as they did not specify which exit to get off at. My examiner made me feel at edge as she didn't speak to me and every time I made conversation she quite blunt. Hope you all get a better examiner than I did...good luck x
Aug 3, 2019
Failed me for not reducing my speed on time when approaching from 40mph to 30mph,at least I reduce my speed I argued with examiner but said I didn't reduce it on time,and he failed me,i did so well no minor fault at all,just one serious fault which doesn't even make sense,how this human examiners do thing illegal just because they don't like you is really unfair,is like sitting for an exam and teacher failed you even though you did well,i just think is really unfair and the government should see through this,by introducing a camera in the car to monitor student driving so examiners will not be failing genuine learners who did well on their test just because of personal feelings,is not fair