Provided are contact details for Bridgend Driving Test Centre, test route tips, test booking information and help passing the driving test in Bridgend.
TEST CENTRE CONTACT DETAILS
Practical Driving Test Centre Address
Crown Building
Angel Street 
Bridgend
Mid Glamorgan
CF31 4AD
Test Centre Details:  Male and female toilets are available at this test centre. Arrangements will be made at this test centre if you have a disability. A car park is available at the test centre.
Test Centre Provides Tests For: Car, Taxi, Motorcycle module 2, Approved driving instructor – part two, Approved driving instructor – part three
THE DRIVING TEST IN Bridgend
Bridgend Driving Test Centre is situated around busy town roads. Roundabouts, one-way-systems, junctions and crossroads will be a feature of the driving test and will require good skills.
Primary route 'A' roads such as the A473 and 4063 will feature in the test. A good understanding of oncoming traffic speed is essential in order to join roads such as this. Rural roads are highly likely (see country road driving).
These type of roads present their own risk due to high speeds, narrow lanes and sharp bends. Excellent knowledge of driving test manoeuvres and the emergency stop procedure is required.
To find out more information for the type of roads you will be taking from Bridgend Driving Test Centre, visit our driving test routes section to gain an understanding on the various road types and traffic systems you will encounter.
BOOKING A DRIVING TEST AT Bridgend DRIVING TEST CENTRE
If your driving test centre is located in a busy area, it may be of benefit to book your driving test in between the times of 10am and 4pm. This way you will miss out on rush hour traffic that can be problematic for learner drivers. Alternatively, some driving test centres offer test bookings on Saturdays. Driving test fees at the weekend are increased. Driving tests cannot be booked through the test centres directly. To book a driving test, there are 2 options; by phone or online.
Book a driving test by phone
To book a practical driving test at the Bridgend driving test centres by phone, see the book a driving test section for all DVSA (previously called the DSA) telephone practical test booking numbers. The DVSA telephone number is an automated test booking line. A DVSA assistant can offer help via the options given.
Book your driving test online
To book your driving test online for Bridgend Driving Test Centre, see the book a driving test section for all DVSA contact information and online test booking details.
Rescheduling or cancelling the driving test
To gain a full refund for the driving test at Bridgend, cancellations must be made at least 3 working in advance of the test date. The same conditions apply for rescheduling if you wish to change the date. The above contact details can be used for these methods.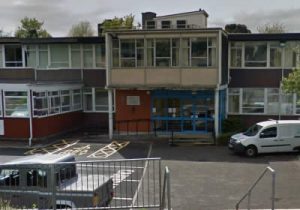 Bridgend DRIVING TEST CENTRE PASS RATES
Driving test pass rates vary considerably depending on which test centre your practical is taken at. Browse the driving test pass rates section for information on your UK DVSA test centre pass rates.
Bridgend TEST CENTRE TELEPHONE NUMBER
Bridgend Driving Test Centre telephone number may be either located on this page or via the driving test centre contact numbers section. Practical tests cannot be booked via these numbers and should only be used to contact the test centre manager for any concerns or issues you may have regarding your test.
PRACTICAL DRIVING TEST CENTRE REVIEWS
In order to help others that are taking their driving test, or to simply tell us whether you passed or failed your driving test, write a review of Bridgend Driving Test Centre. Rate this driving test centre based on your experience using them, what was your examiner like and how difficult were the test routes? It's quick and simple – no signup necessary and only your nickname will be displayed. To ensure your review meets our guidelines, please read our Terms and Conditions prior to submission.
Average rating:
2 reviews
Aug 11, 2021
I had Carl as my examiner and he was very polite, friendly and fair.
Didn't try to 'catch me out' as some people suspect an examiner might do, and - although I got seven minors, I passed first time! I also completely agreed with and understood the reasoning behind the minors too.
Bridgend is a good place to take the test, I think. Just practice Ewenny Roundabout!
Nov 15, 2020
Good luck if you have Carl, he is very rude and intimidating, will look for anything to fail you just so he can go back and have a cup a tea and biscuits I know a couple people who have been robbed out of there driving test due to him.