Provided are contact details for Cardington Driving Test Centre, test route tips, test booking information and help passing the driving test in Cardington.
TEST CENTRE CONTACT DETAILS
Practical Driving Test Centre Address
Cardington Training Establishment
Paul Waller Avenue
Cardington
Bedfordshire
MK44 3ST
Test Centre Details:  Cardington driving test centre is located in Cardington Training and Development. A ramp to access test centre for candidates who require the use of a wheelchair. Male and female toilets are available. Car parking available for test candidates.
Test Centre Provides Tests For: Car, Motorcycle Module 1, Motorcycle Module 2, Approved driving instructor – part two, Approved driving instructor – part three
THE DRIVING TEST IN Cardington
Cardington Driving Test Centre is located in a busy area on the outskirts of Bedford. The driving test examiner will expect a good and safe knowledge of roundabouts – from large multi-laned to small residential mini-roundabouts. Various busy junctions, junctions that are difficult to manoeuvre (see different types of junctions), crossroads of various types and possibly one-way-systems.
High speed 'A' roads such as the A421 dual carriageway is likely. Plenty of practice joining such roads is essential. Rural roads may feature during the driving test where high speed, narrow lanes and difficult bends will occur.
See the country road driving tutorial for extra advice on driving on these difficult roads. Excellent knowledge of all driving test manoeuvres and the emergency stop being along with the Cardington driving test routes are important.
To gain a better understanding of the various road types and traffic systems that you are likely to encounter during your test from Cardington Driving Test Centre, visit our driving test routes section.
New Test Routes
Updated and new 2020 driving test routes are available for Cardington driving test centre. The new test routes are digital versions for sat navs and mobile devices. See driving test routes for sat nav.
BOOKING A DRIVING TEST AT Cardington DRIVING TEST CENTRE
To avoid problematic rush hour traffic, try booking your test around peak traffic times and not during. Alternatively, some driving test centres offer test bookings on Saturdays. Driving test fees at the weekend are increased. Driving tests cannot be booked through the test centres directly. To book a driving test, there are 2 options; by phone or online.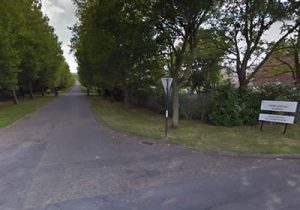 Book a driving test by phone
In the book a driving test section, you can find all the DVSA (formerly the DSA) practical test booking telephone numbers. This is an automated service, although a representative can be reached by following the prompts.
Book your driving test online
To book your driving test online for Cardington Driving Test Centre, see the book a driving test section for all DVSA online test booking information.
Rescheduling or cancelling the driving test
3 working days notice is required to cancel the driving test at Cardington if you require a full refund. The same conditions apply if you wish to reschedule. Cancellations and rescheduling can be done via the contact details above.
Cardington DRIVING TEST CENTRE PASS RATES
Driving test pass rates vary considerably depending on which test centre your practical is taken at. Browse the driving test pass rates section for information on your UK DVSA test centre pass rates.
Cardington TEST CENTRE TELEPHONE NUMBER
Though it is possible to call driving test centres directly, if you wish to book or alter a driving test, this must be done via the DVSA (see above). Cardington Driving Test Centre telephone number may be either located on this page or via the driving test centre contact numbers section. Test centres can be contacted only for an up to date status of tests, such as whether they are still being conducted in bad weather for example. See driving tests in bad weather for further information.
PRACTICAL DRIVING TEST CENTRE REVIEWS
In order to help others that are taking their driving test, or to simply tell us whether you passed or failed your driving test, write a review of Cardington Driving Test Centre. Rate this driving test centre based on your experience using them, what was your examiner like and how difficult were the test routes? It's quick and simple – no signup necessary and only your nickname will be displayed. To ensure your review meets our guidelines, please read our Terms and Conditions prior to submission.
Average rating:
22 reviews
Oct 18, 2019
Had my test today, passed 1st time with two faults. I'm not from Cardington or Bedford, just didn't want to wait ages for a test slot and that center had an opening. Found the course to be very straightforward, nothing too tricky. Richards was my examiner and he was lovely. Kept me calm and was a very fair examiner
Nov 3, 2018
Had M. as my examinor. She failed me for impeding traffic behind me which is not true. As soon as the test was done and she informed me I didn't pass and why. I nicely asked her to get out of my car. I should've left her in Beford with some money to catch a taxi back. I appealed and got my money back after 6 months. Don't go to Bedford, examiners are something else. I cannot believe it.
Oct 29, 2018
Richard was an absolutely disgusting examiner and was sarcastic and rude throughout my whole test. He failed me for something absolutely false yet only gave me 4 minors. Absolutely disgusting man.
Oct 10, 2018
Examiner called Richard failed me for someone pulling out in front of me on the roundabout, i started to brake then he did an emergency stop, told me I would of hit him though the car was a good 10m away
Sep 7, 2018
Horrible experience at this test centre, the examiner made me feel extremely uncomfortable. Would have been a completely different experience if I had another examiner.
Page 1 of 5:
«
‹
1
2
3
4
5
›
»