Provided are contact details for Cheetham Driving Test Centre, test route tips, test booking information and help passing the driving test in Cheetham.
TEST CENTRE CONTACT DETAILS
Practical Driving Test Centre Address
Alderglen Road
Cheetham 
Manchester
Greater Manchester
M8 0TD 
Test Centre Details:  Ramp access to Cheetham Hill driving test centre for wheelchair users. Male, female and disabled toilets available. There are 18 car parking spaces at this centre.
Test Centre Provides Tests For: Car, Approved driving instructor – part two, Approved driving instructor – part three
THE DRIVING TEST IN Cheetham
Cheetham Hill Driving Test Centre is situated within the busy roads of the city of Manchester. The test examiner at Cheetham Hill Driving Test Centre will require that you have a good and safe knowledge of roundabouts, junctions and crossroads of all types.
One-way-systems are also likely to feature on the driving test. Busy, high speed 'A' roads such as the A6010 and A665 are likely to feature. One driving test manoeuvre out of a possible four will be required and a 1-in-3 chance of the emergency stop procedure being requested.
During the test, the examiner will request the independent part of the drive. This part of the test lasts approximately 20 minutes. The driving test routes for Cheetham Hill Driving Test Centre are available and will enable you to understand the type of roads that will be taken during the driving test, which the examiner will take you on.
BOOKING A DRIVING TEST AT Cheetham Hill DRIVING TEST CENTRE
Driving tests cannot be booked through the test centres directly. To book a driving test, there are 2 options; by phone or online.
Book a driving test by phone
To book a practical driving test at the Cheetham Hill driving test centres by visiting the learning to drive section where all DVSA (previously called the DSA) telephone booking numbers are available. The above DVSA telephone number is an automated service. The option to speak to a DVSA assistant is available if required.
Book your driving test online
To book your driving test online for Cheetham Hill Driving Test Centre, see the learning to drive section for all DVSA contact information.
If your driving test centre is located in a busy area, it may be of benefit to book your driving test in between the times of 10am and 4pm. This way you will miss out on rush hour traffic that can be problematic for learner drivers. Alternatively, some driving test centres offer test bookings on Saturdays. Driving test fees at the weekend are increased.
If you wish to cancel or reschedule your test
A full refund is available if you wish to cancel the driving test in Cheetham Hill provided 3 clear working days notice is given. The above conditions must also be met if rescheduling the test. The above contact information can be used for these purposes.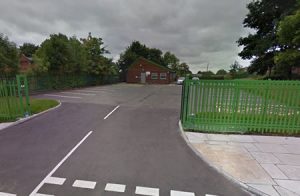 Cheetham Hill DRIVING TEST CENTRE PASS RATES
Driving test pass rates vary considerably depending on which test centre your practical is taken at. Browse the driving test pass rates section for information on your UK DVSA test centre pass rates.
Cheetham Hill TEST CENTRE TELEPHONE NUMBER
Though it is possible to call driving test centres directly, if you wish to book or alter a driving test, this must be done via the DVSA (see above). Cheetham Hill Driving Test Centre telephone number may be either located on this page or via the driving test centre contact numbers section. Test centres can be contacted only for an up to date status of tests, such as whether they are still being conducted in bad weather for example. See driving tests in bad weather for further information.
PRACTICAL DRIVING TEST CENTRE REVIEWS
In order to help others that are taking their driving test, or to simply tell us whether you passed or failed your driving test, write a review of Cheetham Hill Driving Test Centre. Rate this driving test centre based on your experience using them, what was your examiner like and how difficult were the test routes? It's quick and simple – no signup necessary and only your nickname will be displayed. To ensure your review meets our guidelines, please read our Terms and Conditions prior to submission.
Average rating:
17 reviews
Oct 18, 2021
Difficult route but if you can drive well, you'll pass. Had a van pull out in front of me and old man walk out in front of the car right at the end but i passed first time with 2 minors. 2 to 3pm seems to be the best times. Examiner was a lovely quiet man called Richard.
Dec 12, 2019
Its the worst test centre. Im so ready to pass but ELAINE B is a right awkward B*tch. Git afew minors thats fine bt always fails on last hurdle. 1 on oneway street. I was slightly left turning righ because of a parked car bt she said it was dangerous. Cars behind me couldnt turn left. Come on thats harsh. Cars would wait. Next test failed on massive roundabout i waited afew minutes to go an then she said a car breaked behind me. Get glasses love he let me go. Then she said well you took to long. Cars next to me waited aswel. Cant win. She loves to fail ppl for small things. No1 was in danger. Even my instructor said it was harsh!!! Do not go here! Passed in hyde 3 weeks later
Aug 9, 2019
It was so bad. I was nervous already and the examiner kept shouting instructions at me. He was rude and disrespectful it was horrible
Mar 22, 2019
Bad atmosphere and rude examiner.
Feb 19, 2019
Failed with 1 minor and got a serious for something that should've just been a minor. Examiner wouldn't stop talking and was constantly asking me personal questions which was extremely distracting! Funnily enough the point where i failed i distinctly recall was when he was repeatedly asking me questions and talking. Possibly disputing this cause its ridiculous. I understand some friendly chats but talking so much comes across as a form of trickery in my opinion. And not to mention I've had a foreign licence for 3 years already so just makes it more irritating.