Provided are contact details for Colchester Driving Test Centre, test route tips, test booking information and help passing the driving test in Colchester.
TEST CENTRE CONTACT DETAILS
Practical Driving Test Centre Address
Grange Way
Colchester
Essex
CO2 8HF
Test Centre Details:  Ramped access to Colchester Driving Test Centre for wheelchair users with disabled and non-disabled car parking located at the test centre. Male and female toilets available in the building.
Test Centre Provides Tests For: Car, Approved driving instructor – part two, Approved driving instructor – part three
THE DRIVING TEST IN Colchester
Rural roads will likely feature during the practical test. Such roads often represent a hazard to all drivers due to their high speeds and difficult bends. See the country road driving tutorial for further help. Other types of roads include 'A' roads including the A134 are likely to be taken from Colchester Driving Test Centre.
The testing examiner will be assessing your ability at a varied assortment of junctions, roundabouts and mini-roundabouts, crossroads and possibly one-way-systems. Out of the possible 4 manoeuvres, 1 will be requested along with a possibility of the emergency stop.
---
Most practical test reserve around 20 minutes for independent driving. By browsing the Colchester driving test routes section, you will gain a good understanding on the various road types and traffic systems that the examiner will take you on.
BOOKING A DRIVING TEST AT Colchester DRIVING TEST CENTRE
Driving tests cannot be booked through the test centres directly. To book a driving test, there are 2 options; by phone or online.
Book a driving test by phone
To book a practical driving test at the Colchester driving test centres by phone, see the book a driving test section for practical test booking telephone numbers. The above DVSA (recently renamed from the Driving Standards Agency – DSA) telephone number is an automated service. The option to speak to a DVSA assistant is available if required.
Book your driving test online
To book your driving test online for Colchester Driving Test Centre, see the book a driving test section for all DVSA contact information and online booking details.
Cancel or reschedule the driving test
A full refund is available if you wish to cancel the driving test in Colchester provided 3 clear working days notice is given. The above conditions must also be met if rescheduling the test. The above contact information can be used for these purposes.
Test centre tips
If your driving test centre is located in a busy area, it may be of benefit to book your driving test in between the times of 10am and 4pm. This way you will miss out on rush hour traffic that can be problematic for learner drivers. Alternatively, some driving test centres offer test bookings on Saturdays. Driving test fees at the weekend are increased.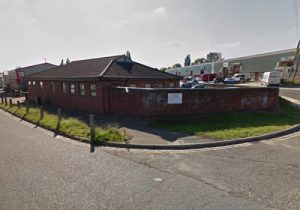 Colchester DRIVING TEST CENTRE PASS RATES
Driving test pass rate statistics vary considerably depending on which test centre your practical is taken at. Browse the driving test pass rates section for information on your UK DVSA test centre pass rates.
Colchester TEST CENTRE TELEPHONE NUMBER
Though it is possible to call driving test centres directly, if you wish to book or alter a driving test, this must be done via the DVSA (see above). Colchester Driving Test Centre telephone number may be either located on this page or via the driving test centre contact numbers section. Test centres can be contacted only for an up to date status of tests, such as whether they are still being conducted in bad weather for example. See driving tests in bad weather for further information.
PRACTICAL DRIVING TEST CENTRE REVIEWS
We all like reviews these days. Reviews provide an invaluable insight into a product or service. Write a Colchester Driving Test Centre review to tell everyone what your experience was like at this test centre, whether you passed or failed your test, what the test routes were like and what your examiner was like. It's quick and simple – no signup necessary and only your nickname will be displayed. To ensure your review meets our guidelines, please read our Terms and Conditions prior to submission.
Average rating:
18 reviews
Sep 24, 2020
Tina was my assessor today, she was very calming and lovely to talk to.
I can't thank her enough for keeping me relaxed and being so professional.
Mar 5, 2019
Pete was amazing help, quality bloke would recommend, makes you feel at ease very much
Feb 23, 2019
Time for a word supporting the examiners. Moan, moan, moan is all these reviews have to say. People don't fail the test for nothing. They fail for getting things wrong. Nobody likes to fail but if you don't drive to the required standard then you won't be successful. Most recent post for son failing test due to minimally steamed up window on passenger side is nonsense!!! You don't fail for that. You will fail for a seriously steamed up window for obvious safety reasons. In all likelihood that's what has happened. There aren't quotas! Pupils often think they haven't done anything wrong when they clearly have. If you fail you need to stop whining, pick yourself up and try again. In my experience (Name removed) is one Of the best examiners and very fair. If your son returns to Colchester test centre he will do well to get him again! Trust me!!
Feb 22, 2019
Son got 1 minor, and still failed because the screen steamed up minimally on passenger side!! Obviously have to fail their quota. What a Joke (Name Removed) Is!!!!!!
Jan 28, 2019
(Name removed at request) needs to sort his people skills out his rude ,let me cry the whole way round wouldn't let me pull over to gather myself wat a jobsworth!!