Provided are contact details for Coventry Driving Test Centre, test route tips, test booking information and help passing the driving test in Coventry.
TEST CENTRE CONTACT DETAILS
Practical Driving Test Centre Address
Bayton Road Industrial Estate
42 Bayton Road
Coventry
West Midlands
CV7 9EJ
Test Centre Details:  Driving test candidates are asked not to enter the car park more than 7 minutes before the appointment time for Coventry driving test centre. Male, female and disabled toilets available in the building.
Test Centre Provides Tests For: Car, Taxi, Approved driving instructor – part two, Approved driving instructor – part three
THE DRIVING TEST IN Coventry
Situated on the outskirts, Coventry Driving Test Centre will incorporate typical road systems such as roundabouts, both large muli-lane and small mini roundabouts, various junction types, crossroads and one-way-systems. The testing examiner will require you to have a safe and good understanding of these as well as one of the driving test manoeuvres.
The emergency stop procedure may also be a requirement of the driving examiner. High speed 'A' roads to include the A444 and rural roads are likely to feature on the driving test from this location. Rural roads are often difficult. See the country road driving tutorial for further help.
By browsing the Coventry driving test routes section, you will gain a good understanding on the various road types and traffic systems that the examiner will take you on.
BOOKING A DRIVING TEST AT Coventry DRIVING TEST CENTRE
Driving tests cannot be booked through the test centres directly. To book a driving test, there are 2 options; by phone or online.
Book a driving test by phone
To book a practical driving test at the Coventry driving test centres by phone, see the book a driving test section for test booking telephone numbers. The above DVSA (recently changed from the DSA) telephone number is an automated service. The option to speak to a DVSA assistant is available if required.
Book your driving test online
To book your driving test online for Coventry Driving Test Centre, see the book a driving test section for all DVSA contact information, plus online practical test booking details.
Cancel or reschedule the driving test
A full refund is available if you wish to cancel the driving test in Coventry provided 3 clear working days notice is given. The above conditions must also be met if rescheduling the test. The above contact information can be used for these purposes.
Test centre tips
If your driving test centre is located in a busy area, it may be of benefit to book your driving test in between the times of 10am and 4pm. This way you will miss out on rush hour traffic that can be problematic for learner drivers. Alternatively, some driving test centres offer test bookings on Saturdays. Driving test fees at the weekend are increased.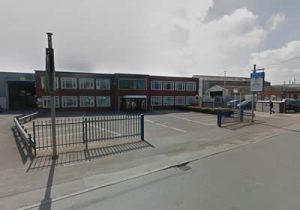 Coventry DRIVING TEST CENTRE PASS RATES
Driving test pass rate statistics vary considerably depending on which test centre your practical is taken at. Browse the driving test pass rates section for information on your UK DVSA test centre pass rates.
Coventry TEST CENTRE TELEPHONE NUMBER
Though it is possible to call driving test centres directly, if you wish to book or alter a driving test, this must be done via the DVSA (see above). Coventry Driving Test Centre telephone number may be either located on this page or via the driving test centre contact numbers section. Test centres can be contacted only for an up to date status of tests, such as whether they are still being conducted in bad weather for example. See driving tests in bad weather for further information.
PRACTICAL DRIVING TEST CENTRE REVIEWS
We all like reviews these days. Reviews provide an invaluable insight into a product or service. Write a Coventry Driving Test Centre review to tell everyone what your experience was like at this test centre, whether you passed or failed your test, what the test routes were like and what your examiner was like. It's quick and simple – no signup necessary and only your nickname will be displayed. To ensure your review meets our guidelines, please read our Terms and Conditions prior to submission.
Average rating:
7 reviews
Jul 28, 2022
Had 5 minors failed as one back wheel was out on reverse parking in the test centre tiny bent bays mad bruv don't get ur test here it's booky to that one white geeza who failed me I hope u stub ur toes tonight
Oct 6, 2020
I have not even taken my test here now my anxiety has gone through the roof i was told not to take it here. I am really worried now as already booked
Sep 25, 2018
I've had 2 driving tests with the same examiner who failed me twice for a ridiculous reason. The first was I hadn't even left the test centre and I was marked down as a serious fault for going round an stationary vechile
Aug 15, 2018
I think this test centre is appalling my granddaughter has failed 4 times from there a couple of the thing she has failed for is ridicules but the last one was really ridicules my granddaughter done the whole test and as my granddaughter reached the test centre the examiner said in a nasty way o I forgot to do one off the manoeuvres you will have to do it in the test centre asking her to revers in to a parking bay she only had 4 points but she failed her because she got her revers wrong she made my granddaughter very nervous as she thought her test was over when she arrived at the centre and also she keeps getting the same person I just don't think this should be aloud I have told her to refuse to have her again she has failed my granddaughter on silly thing she was to far away from the parked car when passing them, about time this centre got it fixed I have looked at all her test papers every time, angry nan
Apr 25, 2018
If I had a choice I wouldn't use this test centre.