Provided are contact details for Cowley Road Driving Test Centre, test route tips, test booking information and help passing the driving test in Cambridge.
TEST CENTRE CONTACT DETAILS
Practical Driving Test Centre Address
Cowley Road
Cambridge
Cambridgeshire
CB4 0DT
Test Centre Details:  Please note: This test centre has now ceased operations. Please refer to Cambridge Brookmount Court driving test centre for test bookings. Cowley Road Driving Test Centre has a ramp for disabled wheelchair access. Male and female toilet available in waiting area. Test candidate car parking available.
Test Centre Provides Tests For: Car, Taxi, Approved driving instructor – part two, Approved driving instructor – part three
THE DRIVING TEST at Cowley Road
The test centre at Cowley Road is located very close to the A14 dual carriageway which is frequently taken as part of the test route. The other side of the dual carriageway takes you into rural country roads and villages, which is also used as part of the test routes.
In the city itself, busy roads will see the examiner testing you through roundabouts and mini roundabouts, crossroads and junctions of all types. From this test centre, test manoeuvres are often taken around residential areas. Cowley Road Test Centre has bay parking facility, so this manoeuvre may be chosen by the examiner either at the start or end of your driving test.
The emergency stop procedure, though not requested on every test, is required on one in every three tests conducted. Independent driving is now a part of all car driving tests and is taken over a 20 minute period. Test centre routes are designed by the examiners who conduct practical tests at their local test centre.
Certain areas of the driving test routes in Cowley Road can be challenging such as busy roundabouts and junctions. A further understanding of the various roads that are taken during the driving test from Cowley Road Driving Test Centre can be obtained by viewing the driving test routes section.
BOOKING A DRIVING TEST AT Cowley Road DRIVING TEST CENTRE
Booking a driving test is easily completed but ensure you have ready your provisional driving licence and theory test pass certificate as you will be asked for some information from these. During the booking process, you'll be given a choice of times and dates that you can book your test at.
Book a driving test by phone
Practical driving tests can be booked over the telephone via an automated service. To book a test at Cowley Road Driving Test Centre, see the book a driving test section for booking contact telephone numbers. Although this is an automated service, a Driver and Vehicle Standards Agency (DVSA) assistant can be reached by following the prompts.
Book your driving test online
The majority of test candidates book their driving test over the internet as the available free test slots are made visible to be taken. To make a test booking at Cowley Road Driving Test Centre, see the book a driving test section.
Rescheduling or cancelling the driving test
Driving Tests can be rescheduled or cancelled. Changing your driving test date can be done providing three working days' notice is given. To cancel your test and receive a full refund from DVSA bookings, three working days' notice must also be provided. Saturdays are also classed as a working day.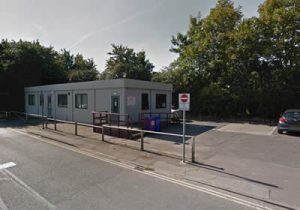 Cowley Road DRIVING TEST CENTRE PASS RATES
Throughout the UK practical driving test centres, pass rates vary. Certain centres, often in very busy areas may have a slightly lower pass rate and in this situation, some test candidates decide to take their test at an alternative test centre. The driving test pass rates section may show driving test pass rate statistics for your practical test centre.
Cowley Road TEST CENTRE TELEPHONE NUMBER
Your practical driving test centre contact telephone number (including Cowley Road Road Driving Test Centre) may be located on your test booking email confirmation, or found within the driving test centre contact numbers section. Test centres must not be contacted to book, cancel or amend a driving test however (see above), and only to contact the centre manager if you have any questions or concerns regarding your test, for example if a test is still going ahead due to bad weather (See driving tests in bad weather for further information).
REVIEWS FOR YOUR DRIVING TEST CENTRE
Tell others about your experience at Cowley Road Driving Test Centre and let us know how your test went, did you pass or fail, how was the test centre, were there toilets or parking facilities? Were the test routes difficult? How were the test examiners? It's quick and simple – no signup necessary and only your nickname will be displayed. To ensure your review meets our guidelines, please read our Terms and Conditions prior to submission.
Average rating:
6 reviews
Sep 30, 2018
Had 2 tests with Leroy- found him to be unclear (he mumbles) and generally quite abrasive. He also insisted on keeping the window open (even when we were going at 60mph) - probably because the smell of smoke was so strong... He also chose an uneven surface for the parallel parking. I wouldn't recommend this test centre.
Jul 5, 2018
The examiner (Leroy) was very harsh on the test. Didn't give any guidance to lane selection and wasn't very clearly spoken. Chose an uneven surface for the parking. Wouldn't recommend him or the test centre.
Dec 8, 2017
I passed my driving test for the first time on 07/12/17 and the examiner named Mal was really nice and made me feel confident! Many thanks to him! 🙂
Nov 30, 2017
Had the worst test experience with Gareth, very unclear & unprofessional throughout the test, compared to a previous test I had at Chesterton with a really encouraging & straight to the point examiner, my test was dramatically different & left me feeling incredibly frustrated & insulted
Nov 30, 2017
My daughter had her driving test, and passed she should have been over the moon, but felt completely fed up. The lady that took her for her test Janet was the most awful, horrible lady she could of had. But talking with other people who have come across her, she is well know for being a evil miserable person. These kids are so nervous and under pressure as it is, and then they end up with this women. Its so expensive to put them through there driving and there test, maybe she could be a bit more condierate, and put these young adults at ease instead of making them feel like crap.