Provided are contact details for Erith Driving Test Centre, test route tips, test booking information and help passing the driving test in Kent.
TEST CENTRE CONTACT DETAILS
Practical Driving Test Centre Address
Crabtree
Manor Way North
Erith
Kent
DA17 6LJ
Test Centre Details:  13 test candidate parking bays and 1 disabled parking bay at Erith driving test centre. A drinks machine and water cooler available to test candidates. Male and female toilets available.
Test Centre Provides Tests For: Car, Motorcycle Module 1, Motorcycle Module 2
THE DRIVING TEST IN Erith
Erith Driving Test Centre will feature many diverse roads and traffic systems during the driving test. Located in a busy area, the testing examiner will require a good standard of driving for roundabouts of all types including mini roundabouts, crossroads and various junctions types. One-way-systems are likely to feature and are usually placed on the test routes.
Other than busy town driving, rural roads are possible during the test. The country road driving tutorial offers advice for both learner drivers and experienced drivers using these types of roads.
Busy 'A' roads also being possible such as the A2016. A high knowledge of test route roads in and around the test centre will be of benefit. The test will also include one test manoeuvre and a 1-in-3 possibility of the emergency stop procedure being requested.
By browsing the Erith driving test routes section, you will gain a good understanding on the various road types and traffic systems that the examiner will take you on.
BOOKING A DRIVING TEST AT Erith DRIVING TEST CENTRE
Driving tests cannot be booked through the test centres directly. To book a driving test, there are 2 options; by phone or online.
Book a driving test by phone
To book a practical driving test at the Erith driving test centres by phone, see the book a driving test section for DVSA (formerly known as the DSA) practical test telephone booking numbers. This automated telephone number can also be used to reach a DVSA member of staff by listening to the options provided.
Book your driving test online
To book your driving test online for Erith Driving Test Centre, see the book a driving test section for all DVSA contact information and online booking details.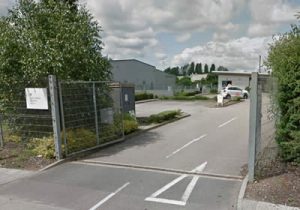 Cancelling, rescheduling or general issues
Driving tests at Erith Driving Test Centre can be cancelled or rescheduled. To receive a refund for the driving test, 3 working days must be given to the DVSA before cancelling. The DVSA are unable to reschedule a test if the same notification is not provided. If you have any questions or issues with your driving test at Erith, the above contact methods can be used for reaching a DVSA member of staff.
Erith DRIVING TEST CENTRE PASS RATES
Driving test pass rate statistics vary considerably depending on which test centre your practical is taken at. Browse the driving test pass rates section for information on your UK DVSA test centre pass rates.
Erith TEST CENTRE TELEPHONE NUMBER
You can call a practical driving test centre to inform them that you may be late. An examiner will typically wait for around 5 minutes for you to arrive before cancelling the test. Or the test centre manager can be contacted to see if a test is still going ahead, usually due to bad weather.  See driving tests in bad weather for further information. Test centres cannot be contacted directly to book or amend tests however, and this must be done via the DVSA (as above). Erith Driving Test Centre may be listed in the driving test centre contact numbers section.
PRACTICAL DRIVING TEST CENTRE REVIEWS
We all like reviews these days. Reviews provide an invaluable insight into a product or service. Write a Erith Driving Test Centre review to tell everyone what your experience was like at this test centre, whether you passed or failed your test, what the test routes were like and what your examiner was like. It's quick and simple – no signup necessary and only your nickname will be displayed. To ensure your review meets our guidelines, please read our Terms and Conditions prior to submission.
Average rating:
33 reviews
Feb 13, 2023
I have few attempts in Erith and never again as the examiners rude, talk to you like you so little, I am foreign and it's seems they don't have much love for us, few woman I met they don't even look professional or presentable on the day, they talk to you down as well and don't have much respect! Avoid avoid avoid this test centre
Jan 28, 2022
I've seen some people say the examiners are racist I don't believe that is the case. However they are more bent than my mums male hair dresser. I don't believe they care about the colour of your skin or where they're from as im english and white but talk a bit common but if they have a certain idea about you from the way you talk something you said or the way you said it, or simply you don't crawl up there arse far enough like a rat up a drain pipe they will abuse they will abuse the power they have and fail your test exercising their control over your life. My examiner for example, apparently 10mph is with my foot on the clutch got their poor heart racing so much they ssimply had to slam their foot went on the break...
1/10 do not recommend, only reason I'm giving them a 1 and not a 0 is because at the very least they had a bog for me to drop heavy guts in
Nov 2, 2021
Instructor was very rude, I'm not impressed by their attitude and will not ever use this test centre again and will pass the word around! I will be telling people to go else where as Erith Test centre is not a good place to go to pass. They will always fail you!
Aug 7, 2021
i strongly believe that the reason why ERITH has such low pass rate is because of the examiners who are marking the candidates very very very harshly and I think this is because all the examiners are white and almost all of the candidates are non-white (mostly foreigners) and I definitely believe that there is an element of unconscious bias where by the examiners are already judging these candidates to be unsafe drivers due to their race and their inability to speak english properly.
the examiner's mind is already set to bias assumption that these candidates couldn't possibly be safe drivers. if only we had more diverse group of examiners than I think the pass rates in erith would definitely look different from how it currently stands.
Aug 25, 2020
Absolutely appauling examiners and test center they are rude attitudes stink i took my test 2 days ago with one of there examiners i eas at a round about and the right side had a car quite far away so i had time to cross the round about but he slammed his breaks on and told me i caused a hazard luckily i have this on camera confirming i didnt cause any hazard he had diliberatly failed me for no necessary reason!!!! I have reported to dvla and gave them video evidence from the car!! If you want to pass please dont go to erith!!!