Provided are contact details for Gateshead Driving Test Centre, test route tips, test booking information and help passing the driving test in Tyne and Wear.
TEST CENTRE CONTACT DETAILS
Practical Driving Test Centre Address
Waterside Drive
Dunston 
Gateshead
Tyne and Wear
NE11 9HU
Test Centre Details:  Ramp access to Gateshead Driving Test Centre for wheelchair access. Male, female and disabled toilets available
Test Centre Provides Tests For: Car, Taxi, Motorcycle Module 1, Motorcycle Module 2, Approved driving instructor – part two, Approved driving instructor – part three
THE DRIVING TEST IN Gateshead
Gateshead Driving Test Centre is situated in a busy town area where the test examiner will require you to demonstrate an excellent knowledge and safe understanding of all traffic systems including junctions, crossroads and various roundabout systems. One-way-systems may also be implemented on the driving test.
Rural roads are a possibility and due to the high speed of these roads along with sharp bends, rural roads are often hazardous. See the country road driving tutorial for advice on how to drive safely and appropriately on these road types for the practical test.
Busy 'A' roads such as the A1 dual carriageway. A single driving test manoeuvre will be required, 10 minutes of independent driving and a 1-in-3 possibility of the emergency stop being requested. The Gateshead driving test routes may alter slightly during the practical but will generally detail the various routes that the examiner will take you on.
BOOKING A DRIVING TEST AT Gateshead DRIVING TEST CENTRE
In order to ensure your practical test runs as smoothly as possible, book your test during the quietest periods of the day for your area. Typically, this will be avoiding rush hour. There are two options for booking your test:
Book a driving test by phone
The book a driving test section contains the DVSA telephone numbers for booking a practical driving test at Gateshead Driving Test Centre by phone. This telephone number directs you to an automated test booking line, although if you browse the option you can talk to a assistant.
Book your driving test online
Often the preferable method to book a driving test at Gateshead Driving Test Centre is via the internet. This option displays to you all the available test slots allowing you to choose a time and day that is suitable for you.
Rescheduling or cancelling the driving test
3 working days notice is required to cancel the driving test at Gateshead if you require a full refund. The same conditions apply if you wish to reschedule. Cancellations and rescheduling can be done via the contact details above.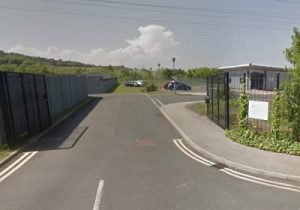 Gateshead DRIVING TEST CENTRE PASS RATES
The pass rates vary depending on which driving test centre that you take your practical test with. Once you have found a test centre closest to you, the driving test pass rates section will provide you with an indication of the statistics for that test centre.
Gateshead TEST CENTRE TELEPHONE NUMBER
If you wish to book or amend a practical driving test time or date, please follow the instructions above as this cannot be done via test centres directly. You may contact Gateshead Driving Test Centre, or any driving test centre to inform the manager that you may be late, or to inquire whether a test is still going ahead due to bad weather. See driving tests in bad weather for further information. You may find your test centre telephone contact number in the driving test centre contact numbers section.
PRACTICAL DRIVING TEST CENTRE REVIEWS
Reviews help us to decide on services and products and what best to look out for. Write a review of Gateshead Driving Test Centre and let others taking their test at this centre what it was like. Tell us what the test routes were like, easy or hard, whether you passed or failed, what the test examiner was like. It's quick and simple – no signup necessary and only your nickname will be displayed. To ensure your review meets our guidelines, please read our Terms and Conditions prior to submission.
Average rating:
15 reviews
Sep 4, 2022
Had my 3rd test this week, and got Kevin, AGAIN. Funnily enough the first test I had, I had him, and he made me feel so bloody uncomfortable and intimidated and honestly it felt like he was waiting for me to make a mistake. Second test, I had a really nice examiner, and my only serious was that I pulled off too slow at a roundabout, I was sort of confused but I felt that it was a fair comment as he had been nice and tried to make me comfortable. My third test, when I saw Kevin approaching me my heart actually dropped because his presence honestly just unnerves you. He doesn't try to make you feel comfortable at all, and if anything he purposely tries to make you uncomfortable, he's blunt and mumbley so you sometimes can't make out what he's saying, he constantly sighs and shakes his head and I really just wanted to cry. He also jumps to the side whenever you try to reach for the gearstick, which completely puts you off because you get scared you've done something wrong. Honestly just an awful human being, and i'm dreading booking another test just to instantly fail when I see him approaching again 😕
Feb 4, 2022
I took my test a few days ago and failed, i failed on a minor the examiner kevin was absolutely disgusting, kept shaking his head and made me feel so uncomfortable! Cars absolutely need cameras inside to see what this man is like, he asked me to make a right turn at a roundabout but as i was already in the left lane and could not cross over to the right lane I went straight over the roundabout whitch was the safest option and he went to grab the steering wheel for absolutely no reason what so ever!! He is not a people person at all and i had seen and heard all the bad reviews about but thought to give him a chance and never again!! Discussing mannor, not friendly and makes you feel so uncomfortable and intimidated the fact he is still working in this industry says alot for the actual test center and the people above his head!!
Jan 24, 2022
Shouldn't even give 1 star . Kev was absolutely appalling . I've never sat in a car with someone who can make you feel so uncomfortable and insecure , he clearly does not want to be working there . Will not be coming back to Gateshead and to any drivers who are looking for a good place for a test do not come to Gateshead . Completely knocked my confidence . Really awful experience
Nov 29, 2021
As all the other reviews say, I ended up with Kev. I pulled onto a dual carriage way on a very busy day on a tiny slip road and managed to get on very safe fully and thanked the driver behind me and he put his hand up too, seemed safe to me. But not to Kev!!! Instead of pulling onto the dial carriage way I was expected to either hit a tree or slam my brakes on so we were hit by the van behind me. But yeah I'm sure pulling onto the road was the dangerous decision.🤣
Nov 16, 2021
I took my first attempt at my test yesterday morning at 8:10am, me and my dad had arrived early to practice reversing into a bay as my instructor had told me this was okay to do since no one would be there yet. A car pulled up behind me with a man in I now believe to be called Kev one of the examiners. I drove forward to allow him to park and turned around, I tried to let him get across before I drove on but he pulled a face and shoved his arm in the arm for me to get a move on. When I parked up he came over in a horrible man and told me I was not allowed to be there because of certain circumstances (I am assuming he meant COVID) however I was in a car with my dad outside he seemed to be quite annoyed that we were there. When my test time came theyre was another women with her partner thefe to take her test the same time. Two examiners came out and unfortunately I got Kev he did not tell me his name or say much however my dad heard the other examiner introduced himself and chat on with her to make her feel at ease.

When the test begun and I drove out the centre were on my left was the car park for office next to it and the road on the right with the junction at the end. I signalled right and looked in both my mirrors, my indicator had turned off so I looked right again and reapplied it. As I pulled out Kev asked me to pull in on the left he immediately failed me and did not let me carry on, he claimed I had not looked left and said it was a serious junction and if a car had came I wouldn't of known. I was shocked and doubted myself and did not say a lot as he went and got my dad to return to the car the women who was out on her test partner had seen what happened, he asked my dad was the examiner said and he replied I was watching her she did look left she was totally fine coming out. This man clearly was unhappy and did not like me from the start of the day I have only found out his name from hearing all the other bad reviews from him, I have put in a formal complaint about him, he is honestly really intimidating and uncomfortable to be in a car with I seriously think the test centre need to fire him. Reading other people stories on how he has treat them is pretty vile.