Provided are contact details for Gateshead Driving Test Centre, test route tips, test booking information and help passing the driving test in Tyne and Wear.
TEST CENTRE CONTACT DETAILS
Practical Driving Test Centre Address
Waterside Drive
Dunston 
Gateshead
Tyne and Wear
NE11 9HU
Test Centre Details:  Ramp access to Gateshead Driving Test Centre for wheelchair access. Male, female and disabled toilets available
Test Centre Provides Tests For: Car, Taxi, Motorcycle Module 1, Motorcycle Module 2, Approved driving instructor – part two, Approved driving instructor – part three
THE DRIVING TEST IN Gateshead
Gateshead Driving Test Centre is situated in a busy town area where the test examiner will require you to demonstrate an excellent knowledge and safe understanding of all traffic systems including junctions, crossroads and various roundabout systems. One-way-systems may also be implemented on the driving test.
Rural roads are a possibility and due to the high speed of these roads along with sharp bends, rural roads are often hazardous. See the country road driving tutorial for advice on how to drive safely and appropriately on these road types for the practical test.
Busy 'A' roads such as the A1 dual carriageway. A single driving test manoeuvre will be required, 10 minutes of independent driving and a 1-in-3 possibility of the emergency stop being requested. The Gateshead driving test routes may alter slightly during the practical but will generally detail the various routes that the examiner will take you on.
BOOKING A DRIVING TEST AT Gateshead DRIVING TEST CENTRE
In order to ensure your practical test runs as smoothly as possible, book your test during the quietest periods of the day for your area. Typically, this will be avoiding rush hour. There are two options for booking your test:
Book a driving test by phone
The book a driving test section contains the DVSA telephone numbers for booking a practical driving test at Gateshead Driving Test Centre by phone. This telephone number directs you to an automated test booking line, although if you browse the option you can talk to a assistant.
Book your driving test online
Often the preferable method to book a driving test at Gateshead Driving Test Centre is via the internet. This option displays to you all the available test slots allowing you to choose a time and day that is suitable for you.
Rescheduling or cancelling the driving test
3 working days notice is required to cancel the driving test at Gateshead if you require a full refund. The same conditions apply if you wish to reschedule. Cancellations and rescheduling can be done via the contact details above.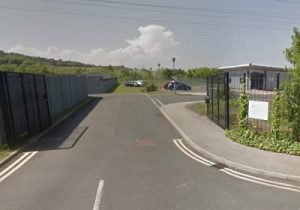 Gateshead DRIVING TEST CENTRE PASS RATES
The pass rates vary depending on which driving test centre that you take your practical test with. Once you have found a test centre closest to you, the driving test pass rates section will provide you with an indication of the statistics for that test centre.
Gateshead TEST CENTRE TELEPHONE NUMBER
If you wish to book or amend a practical driving test time or date, please follow the instructions above as this cannot be done via test centres directly. You may contact Gateshead Driving Test Centre, or any driving test centre to inform the manager that you may be late, or to inquire whether a test is still going ahead due to bad weather. See driving tests in bad weather for further information. You may find your test centre telephone contact number in the driving test centre contact numbers section.
PRACTICAL DRIVING TEST CENTRE REVIEWS
Reviews help us to decide on services and products and what best to look out for. Write a review of Gateshead Driving Test Centre and let others taking their test at this centre what it was like. Tell us what the test routes were like, easy or hard, whether you passed or failed, what the test examiner was like. It's quick and simple – no signup necessary and only your nickname will be displayed. To ensure your review meets our guidelines, please read our Terms and Conditions prior to submission.
Average rating:
10 reviews
Aug 13, 2019
failed again with Kevin, im convinced he made a serious up. I'm guilty of two of them sadly. rebooked and pray I dont get him again. he makes me feel very uncomfortable a d I'm not the 1st to say it
Aug 7, 2019
I took my driving test today and was examined by Kev. I have seen a lot of bad reviews on here about him but he was brilliant with me and made me feel at ease. He was very considerate and clear with instructions. You always see bad reviews here but very rarely good ones.
Jul 22, 2019
Passed my driving test today with only one minor! I had an examiner called Kev. Instructions were clear and I felt very relaxed. Didn't feel long at all. Thank you!
Apr 24, 2019
Examiner was friendly when started and for sometime, then not quite sure what went on during test when I pulled out whilst another car was covering oncoming traffic and some idiot had to sound his horn. At end of test he told me unfortunately you've failed over this and handed me the marking sheet. Then he made a bee line out the car back into the test centre, without explaining what certain minors were for. UNIMPRESSED They need to have in car recording cameras which can be replayed afterwards, in order to fairly judge a test.
Jan 23, 2019
9 hours driving and passed first time with Kevin. messed up a ton of times defo not my best bit of driving and came away with 2 minors and a pass. nice man no issues at all. make small talk and keep calm aslong as your driving is upto scratch you will pass x