Provided are contact details for Hayes Driving Test Centre, test route tips, test booking information and help passing the driving test in Greater London.
TEST CENTRE CONTACT DETAILS
Practical Driving Test Centre Address
Fourways House
Rigby Lane
Swallowfield Way
Hayes, Greater London
UB3 1ET
Test Centre Details:  From car park there are no access issues to the test centre. From the road there are 4 steps to access Hayes Driving Test centre. Arrangements will be made for wheelchair users. If car park is full, park on access road safely and legally. Male and female toilets available.
Test Centre Provides Tests For: Car, Taxi, Approved driving instructor – part two, Approved driving instructor – part three
THE DRIVING TEST IN Hayes
Hayes Driving Test Centre is located in and around busy roads. The testing examiner will require you demonstrate a sound knowledge of various road systems to include junctions, roundabouts and crossroads. Residential roads that are narrow and hazardous due to oncoming vehicles are likely.
The passing parked cars tutorial offers advice on these road types. As Hayes Driving Test Centre is located on the outskirts, it is also a possibility that rural roads may feature in the driving test. Rural roads represent a challenge to all road users due to their often high speeds and harsh corners.
The country road driving tutorial provides advice on using these roads. The examiner will require one driving test manoeuvre with a 1-in-3 possibility of the emergency stop procedure. The test will allow for 10 minutes of independent driving. The Hayes driving test routes may be available to look at as a reference to the various types of roads that the examiner will take you on during the test.
BOOKING A DRIVING TEST AT
Hayes

 DRIVING TEST CENTRE

Booking your driving test at a time when roads are calmer may influence your test results. Two options are available for booking your practical test.

Book a driving test by phone
The DVSA (Driver and Vehicle Standards Agency) automated telephone number allows for a practical test to be booked at Hayes from the selected free slots available. Contact and booking telephone numbers can be located within the book a driving test section. If you wish to speak to an adviser, listen to the options provided in the recorded message.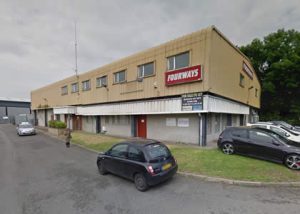 Book your driving test online
Driving test internet bookings are often the preferred option due to the free slot availability being displayed to the test candidates. See the book a driving test section for booking a practical driving test at Hayes.
Rescheduling or cancelling the driving test
3 working days notice is required to cancel the driving test at Hayes if you require a full refund. The same conditions apply if you wish to reschedule. Cancellations and rescheduling can be done via the contact details above.
Hayes

 DRIVING TEST CENTRE PASS RATES

The pass rates vary depending on which driving test centre that you take your practical test with. Once you have found a test centre closest to you, the driving test pass rates section will provide you with an indication of the statistics for that test centre.
Hayes

 TEST CENTRE TELEPHONE NUMBER

It is possible in some cases to contact your practical driving test centre only to inform the centre manager that you may be running late, or if a scheduled driving test is still going ahead due to for example bad weather. See driving tests in bad weather for further information. Driving tests cannot be rearranged, booked or cancelled via test centres directly and can only be done via the DVSA. The Hayes Driving Test Centre contact telephone number may be located within the driving test centre contact numbers section.
PRACTICAL DRIVING TEST CENTRE REVIEWS
Reviews help us to decide on services and products and what best to look out for. Write a review of Hayes Driving Test Centre and tell others taking their test at this centre what it was like. Tell us what the test routes were like, easy or hard, whether you passed or failed, what the test examiner was like. It's quick and simple – no signup necessary and only your nickname will be displayed. To ensure your review meets our guidelines, please read our Terms and Conditions prior to submission.
Average rating:
32 reviews
Jun 27, 2022
I had my test in Yeading with Fiona. She was the worst examiner. Avoid her if you can!
Sep 23, 2021
They will find any excuse to fail you. Worst test centre
They they should close for good
Oct 16, 2019
Had my test with two members of this test centre, however I would like to point out how rude and arrogant they are. If you have already booked your test at Hayes, I would recommend changing your test centre as they fail you for any odd reason. Have deffo heard better reviews for other centres such as Southall and Greenford.. Very horrible and rude people here . Esp Fiona and Stuart.
Oct 14, 2019
I failed my test twice at this test centre. The first time was my fault as I made a serious fault on the roundabout, although the second time I drove very good did not make any mistakes and failed only for changing lanes which I did so safely. I had Stuart both times which unfortunately I was very unlucky to have. He fails people for no reason and is very unfair as he has done this to many students that myself and my instructor know off especially her students. He was very unjust and failed me for a serious mistake which did not potentially cause any danger to me or other drivers on the road.
Sep 23, 2019
Had my test with Fiona, absolute horrible examiner, extremely ignorant and rude. Throwing rude hand gestures when driving & very off putting when trying to take my exam. Absolutely no manners at all, if you have an exam with her avoid her at all costs. Known for being the worst & most rudest examiner in the building. The Hayes test centre is incompetent overall, Fiona taking the lead with that one. Horrible experience, would NEVER ever recommend taking your test here.