Provided are contact details for Heckmondwike Driving Test Centre, test route tips, test booking information and help passing the driving test in West Yorkshire.
TEST CENTRE CONTACT DETAILS
Practical Driving Test Centre Address
Tower Buildings
High Street 
Heckmondwike
West Yorkshire
WF16 0AS
Test Centre Details:  There is ramp access to Heckmondwike Driving Test Centre for wheelchair users. Male only toilets available.
Test Centre Provides Tests For: Car, Taxi
THE DRIVING TEST IN Heckmondwike
Test routes from all practical test centres are designed to incorporate as many different road types as possible. As well as urban roads, a driving test from Heckmondwike Driving Test Centre is likely to incorporate rural roads. See country road driving for advice on using rural roads.
During the test, the examiner will require a demonstration of your ability at busy road systems to include: roundabouts, junctions, crossroads and one-way-systems if present. A single driving test manoeuvre is requested along with the emergency stop procedure that has a 1-in-3 chance.
The Heckmondwike driving test routes may be available to look at as a reference to the various types of roads that the examiner will take you on during the test.
BOOKING A DRIVING TEST AT Heckmondwike DRIVING TEST CENTRE
Choose a time for booking your test that has less traffic on the roads to allow for a calmer practical test. Booking your driving test can easily be done via two methods.
Book a driving test by phone
The DVSA (Driver and Vehicle Standards Agency) automated telephone number allows for a practical test to be booked at Heckmondwike from the selected free slots available. Contact and booking telephone numbers can be located within the book a driving test section. If you wish to speak to an adviser, listen to the options provided in the recorded message.
Book your driving test online
Driving test internet bookings are often the preferred option due to the free slot availability being displayed to the test candidates. See the book a driving test section for booking a practical driving test at Heckmondwike.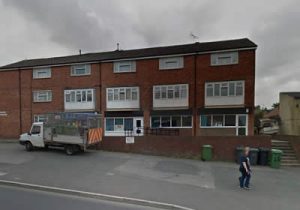 Rescheduling or cancelling the driving test
3 working days notice is required to cancel the driving test at Heckmondwike if you require a full refund. The same conditions apply if you wish to reschedule. Cancellations and rescheduling can be done via the contact details above.
Heckmondwike DRIVING TEST CENTRE PASS RATES
The pass rates vary depending on which driving test centre that you take your practical test with. Once you have found a test centre closest to you, the driving test pass rates section will provide you with an indication of the statistics for that test centre.
Heckmondwike TEST CENTRE TELEPHONE NUMBER
It is possible in some cases to contact your practical driving test centre only to inform the centre manager that you may be running late, or if a scheduled driving test is still going ahead due to for example bad weather. See driving tests in bad weather for further information. Driving tests cannot be rearranged, booked or cancelled via test centres directly and can only be done via the DVSA. The Heckmondwike Driving Test Centre contact telephone number may be located within the driving test centre contact numbers section.
PRACTICAL DRIVING TEST CENTRE REVIEWS
Reviews help us to decide on services and products and what best to look out for. Write a review of Heckmondwike Driving Test Centre and let others taking their test at this centre what it was like. Tell us what the test routes were like, easy or hard, whether you passed or failed, what the test examiner was like. It's quick and simple – no signup necessary and only your nickname will be displayed. To ensure your review meets our guidelines, please read our Terms and Conditions prior to submission.
Average rating:
9 reviews
Apr 27, 2022
Stuart was very rude (tall skinny guy, glasses)
Unnessarily aggressive.
Jan 6, 2020
Tall skinny guy with glasses is so rude, you can tell he is not enjoying what he is doing or enjoying failing people on the smallest possible thing! He failed me 2 times in a row, giving me only one serious fault for very silly thing such as: diving to close parked cars! SERIOUSLY! My instructor never noticed this during my lessons and was very surprised when seen comment like this! Hope i'm not going to get same guy for 3rd time now!
Jun 8, 2019
Experiences are subjective so I can't speak for anyone else's, but I have only good things to say about this test centre. I passed my test there first time so my experience of this centre was fleeting but my examiner, Marie, couldn't have been nicer. She settled any initial nerves I had just by being pleasant in personality and accommodating. I witnessed all the other examiners greet there examinees in the waiting area and they all seemed perfectly pleasant also. This centre has something of a reputation because of its low pass rate but that, in my opinion, has nothing to do with the examiners being "worse" than anywhere else. Build up your experience and skill to an appropriate standard and drive with safety in mind on the day and you'll pass. Try to rush the process and cut corners and it will show on the day and you'll fail. These examiners are well-trained, they know what they're looking for and it simply isn't in their interests to fail you for what you consider to be "nothing". Thanks again Marie.
Mar 28, 2019
Awful examiner Marie it felt like she got a kick out of making you as nervous as possible had her 4 times awful examiner
Mar 20, 2019
Tall guy with glasses hates his job and gets a kick out of failing you, starts laughing when explaining why you failed