Provided are contact details for Hendon Driving Test Centre, test route tips, test booking information and help passing the driving test in London.
TEST CENTRE CONTACT DETAILS
Practical Driving Test Centre Address
3 Aviation Drive
Beaufort Park
Hendon
Greater London
NW9 5TZ
Test Centre Details:  Male and female toilet facilities available. Test candidate parking facilities include 2 bays for disabled candidates.
Test Centre Provides Tests For: Car, Taxi
THE DRIVING TEST IN Hendon
Hendon Driving Test Centre is situated around busy roads where the testing examiner will require a high level of knowledge and safety of various road systems. These are to include junctions, roundabouts (to include mini roundabouts) and crossroads. Typically these traffic systems range from off main routes to narrow residential streets.
Quiet residential roads are likely to feature. These roads represent a hazard due to being narrow with oncoming traffic. Passing parked cars and dealing with oncoming vehicles often represents a challenge to learner drivers.
Rural roads may also feature from Hendon Driving Test centre as it is situated on the outskirts of London. Rural roads often have harsh bends where the ideal way of dealing with this can be found in the country road driving tutorial.
Approximately 10 minutes will be set aside for independent driving. In most cases one test manoeuvre will be requested with around a 1-in-3 possibility of the emergency stop procedure. The Hendon driving test routes may be available to look at as a reference to the various types of roads that the examiner will take you on during the test.
BOOKING A DRIVING TEST AT Hendon DRIVING TEST CENTRE
If the traffic in your area is reduced during Saturdays, it may be of benefit to book your test during this time. A higher test fee is applicable for Saturday tests. Good tips for the test is to get a good idea of the various Hendon driving test routes. Understanding these routes will help your ability during the test.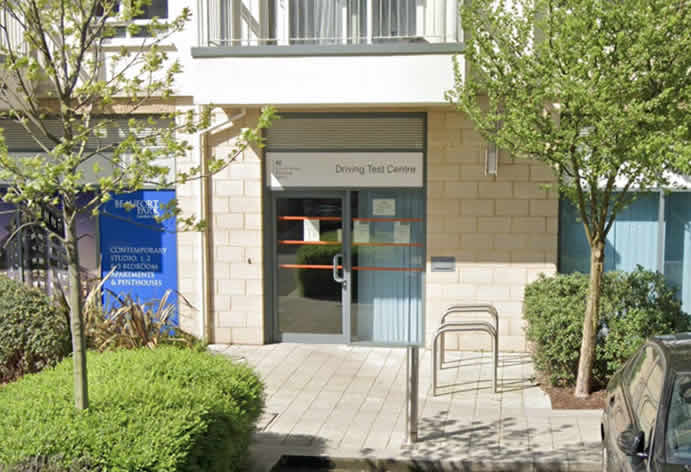 Book a driving test by phone
To book a practical driving test at the Hendon driving test centres by phone, book a driving test section contains all DVSA (Driver and Vehicle Standards Agency) telephone contact information for practical driving tests. A DVSA assistant can be requested via the options given if you have any queries regarding your test.
Book your driving test online
Driving test internet bookings are often the preferred option due to the free slot availability being displayed to the test candidates. See the book a driving test section for booking a practical driving test at Hendon.
Rescheduling or cancelling the driving test
3 working days notice is required to cancel the driving test at Hendon if you require a full refund. The same conditions apply if you wish to reschedule. Cancellations and rescheduling can be done via the contact details above.
Hendon

 DRIVING TEST CENTRE PASS RATES

The pass rates vary depending on which driving test centre that you take your practical test with. Once you have found a test centre closest to you, the driving test pass rates section will provide you with an indication of the statistics for that test centre.
Hendon

 TEST CENTRE TELEPHONE NUMBER

It is possible in some cases to contact your practical driving test centre only to inform the centre manager that you may be running late, or if a scheduled driving test is still going ahead due to for example bad weather. See driving tests in bad weather for further information.

Driving tests cannot be rearranged, booked or cancelled via test centres directly and can only be done via the DVSA. The Hendon Driving Test Centre contact telephone number may be located within the driving test centre contact numbers section.
PRACTICAL DRIVING TEST CENTRE REVIEWS
Good or bad reviews help us to decide on whether to use a product or service and what to expect from it. Feedback is important and writing a review of Hendon Driving Test Centre will help others. Tell us if you passed or failed your driving test, what the test routes were like, how you found the entire process and what your examiner was like. It's quick and simple – no signup necessary and only your nickname will be displayed. To ensure your review meets our guidelines, please read our Terms and Conditions prior to submission.
Average rating:
12 reviews
Oct 13, 2021
Lily is the best examiner ever she made me feel so comfortable relax I was so confident while driving she made me feel like driving a friend around very professional we need more examiner like her competent and professionnel
Jun 2, 2021
PASSED my first practical driving examination today. All thanks to Lily, very professional & thorough from the offset. Friendly personality and felt comfortable right from the get go. Agreed with every aspect of the feedback given at the end and very clear constructive feedback on my 6 minors. Briefs on what to do were crystal clear and I never had any uncertainty to what I had to do. Cheers!
Mar 3, 2020
I gave four stars because I didn't pass my test about three times with today but I want to thank miss Lily anyway she is a very good examiner and is a right person for that job friendly and professional she make people comfortable and I really like the way she examined my driving though I didn't passed my test she was right on doing her marking thanks Lily and was a pleasure meet you.
Ps.it doesn't matter the centre but the way you drive and the examiners make the difference
Jun 19, 2019
Richard is one angry little man. He failed me with 1 minor and 1 serious which even my instructor said to him how could that be a serious fault in awareness. The whole process is clearly simple. If they do like you,you pass and if they don't guess what, the chances are that you won't. It's unreal how bad Richard is as an examiner. It does make you wonder how certain people are called professionals and they do not act like it. Complete robot of a person. Avoid like plague.
Jun 13, 2019
The 5 stars goes to Lily for completely for changing my view of tests at Hendon from abysmal to a very pleasant experience. She completely took my nerves away and made it feel like I was driving a friend around. We need more examiners like this, it will probably help increase the pass rate of this place.