Provided are contact details for Hornchurch Driving Test Centre, test route tips, test booking information and help passing the driving test in Romford.
TEST CENTRE CONTACT DETAILS
Practical Driving Test Centre Address
75 Station Lane
Hornchurch 
Romford
Greater London
RM12 6JX
Test Centre Details:  Level access to Hornchurch Driving Test Centre. No car park hence possible walk of up to a hundred yards. No candidate parking available. Please park legally in Station Lane or surrounding roads or public car park in Dorrington Gardens. No toilets available.
Test Centre Provides Tests For: Car, Approved driving instructor – part two, Approved driving instructor – part three
THE DRIVING TEST IN Hornchurch
Situated on the outskirts of London, Hornchurch Driving Test Centre is to include a wide variety of roads and traffic systems. Expect to demonstrate a thorough understanding of roundabouts, junctions and crossroads, from small residential areas to large busy systems.
Quiet residential roads that can be hazardous due to constraint widths (see the passing parked cars tutorial for further advice) and fast paced 'A' roads such as the A124. Rural roads also being likely, and often hazardous due to high speeds and sharp corners.
The country road driving tutorial provides advice. During the test, the driving examiner will require a single manoeuvre with the possibility of the emergency stop procedure being 1-in-3. Approximately 10 minutes of the test will be reserved for the independent driving.
Test routes are available for many of the test centres and may include Hornchurch driving test routes. Viewing the test routes provide test candidates with an insight into the various types of roads and traffic systems they're likely to encounter.
BOOKING A DRIVING TEST AT
Hornchurch

 DRIVING TEST CENTRE

Some areas where test centres are located are much busier than others. Choosing a time for your practical test that is the least busiest in your area can be beneficial. Below provides details on how to book your driving test.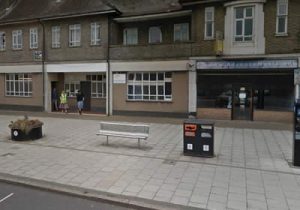 Book a driving test by phone
Practical driving tests can be booked for any test centre including Hornchurch by telephone. The book a driving test section contains the DVSA (Driver and Vehicle Standards Agency) contact numbers which will put you through to an automated booking service. A DVSA assistant can be reached by listening to the options provided when calling.
Book your driving test online
Booking the practical test via the internet is easily completed. The online system displays the availability of tests with dates and times to choose from. See the book a driving test section for booking a practical driving test at Hornchurch.
Rescheduling or cancelling the driving test
The driving test can be cancelled at Hornchurch Driving Test Centre although a refund will only be provided if a minimum of 3 working days notice is given. The same notice must be provided if rescheduling. The above contact methods can be used for such purposes.
Hornchurch

 DRIVING TEST CENTRE PASS RATES

Driving test pass rates vary for many reasons. Often the location of the test centre has an impact on pass rates. Once you have located your nearest test centre, the driving test pass rates section offers pass rate statistics for most of the UK practical driving test centres.
Hornchurch

 TEST CENTRE TELEPHONE NUMBER

It is possible in some cases to contact your practical driving test centre only to inform the centre manager that you may be running late, or if a scheduled driving test is still going ahead due to for example bad weather. See driving tests in bad weather for further information. Driving tests cannot be rearranged, booked or cancelled via test centres directly and can only be done via the DVSA. The Hornchurch Driving Test Centre contact telephone number may be located within the driving test centre contact numbers section.
PRACTICAL DRIVING TEST CENTRE REVIEWS
Writing a review of Hornchurch Driving Test Centre whether good or bad will help others in deciding which test centre to use and what to expect on their driving test. As an example, let other know whether you passed or failed, what your examiner was like, how difficult was it and what were the test routes like. It's quick and simple – no signup necessary and only your nickname will be displayed. To ensure your review meets our guidelines, please read our Terms and Conditions prior to submission.
Average rating:
16 reviews
Oct 6, 2020
This test centre and especially the grump lady examiner, she bows who she is, grumpy rude uncomfortable, no manners what so ever, she once again bows who she is? Be careful whilst booking here.
Nov 13, 2019
Awful of test centre, they have failed me four times now with 4 minors and 1 serious for things that they themselves would do when driving. 4th time the examiner decided not to sat nav and asked me to follow direction which were hidden in country lanes.
Jul 11, 2019
John is absolutely arrogant, he deliberately distracts by huffing an puffing an never says a word. 3rd time he's failing for complete made up lies. He's awful examiner. Just can't see this ft sheep anymore changing centres
Aug 27, 2018
Examiner John will find any reason to fail you on purpose, just find a different driving center, the reasons for failing were just ridiculous and some were made up. Take a dashcam to record everything, maybe they will get a bit more serious.
Jul 18, 2018
4 times I have now failed my test over silly things. 1st and 3rd was with Steve 2nd was with someone from a different test centre and 4th was with Ron. My 1st test with Steve I can sort of understand me failing my 1st because I done a few mistakes. 2nd was because it was country lanes and didn't see the give way sign until I was slightly over the line. 3rd also with Steve was because I took to Long doing my reverse park and hesitation driving away from a roundabout. I failed my 4th one for the most silly things that wasn't even my fault. I went to pull off from. Roundabout coming from the right so I indicated right waited until it was clear and got to move off then a car from the left of me decided to pull out at the same time leaving me to brake quickly incase she went into me. There for he failed me for observation even though it was her fault for pulling out like that.